Giatec is driving breakthrough innovations in the concrete industry, bringing real-time data on concrete performance to the forefront of every construction jobsite.
Their suite of hardware and software products, including nondestructive testing technologies, IoT solutions, and wireless sensors, analyze data throughout concrete's life cycle, helping to build structures faster, safer, and more economically.

Concrete is the second most consumed material in the world next to water. As its ingredients are readily available and can be easily formed into any shape, concrete has been the preferred material for building high-rise structures, bridges, roads, dams, and more. Throughout its life cycle, concrete's properties and performance need to be closely monitored.
This is to ensure critical decisions can be made by different stakeholders, including concrete producers, contractors, engineers, and owners of infrastructures. Construction companies are continually looking for solutions to increase efficiency on their jobsites as margins continue to tighten and skilled-labor shortages increase. This is where Giatec Scientific Inc. comes in as the recognized world leader in innovative concrete-testing technologies.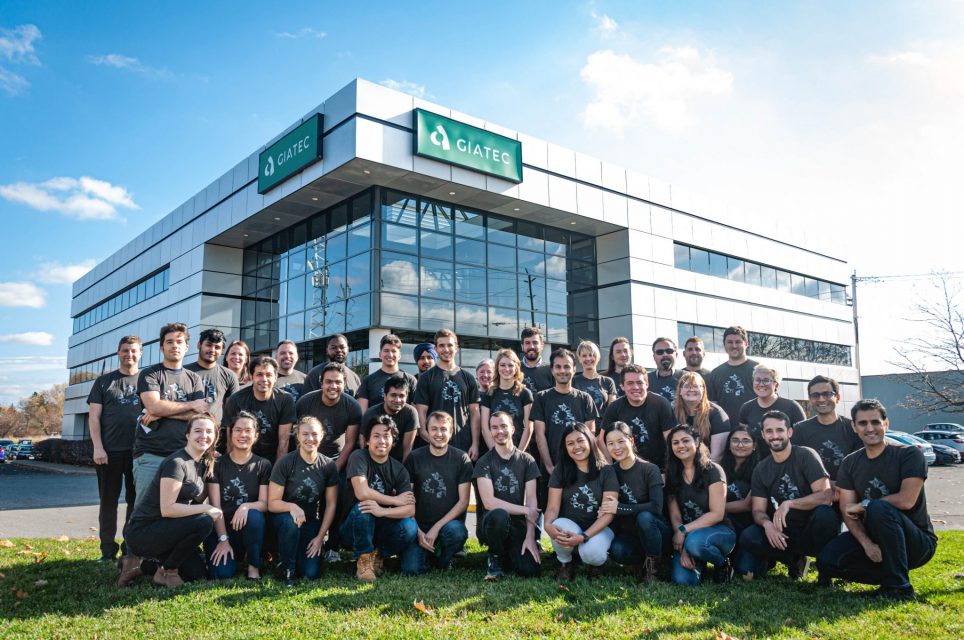 Headquartered in Ottawa, Giatec was co-founded in 2010 by Dr. Pouria Ghods of Carleton University and Dr. Aali Alizadeh of the University of Ottawa, to bring knowledge-based solutions to the concrete industry. Initially starting out at Invest Ottawa with a handful of products, the pair left this incubator space in 2012 and continued to grow quickly thereafter.
Today the company has almost 50 employees and over a dozen new positions looking to be filled. Not only that, but they have added more concrete-testing products and solutions to their suite of technologies.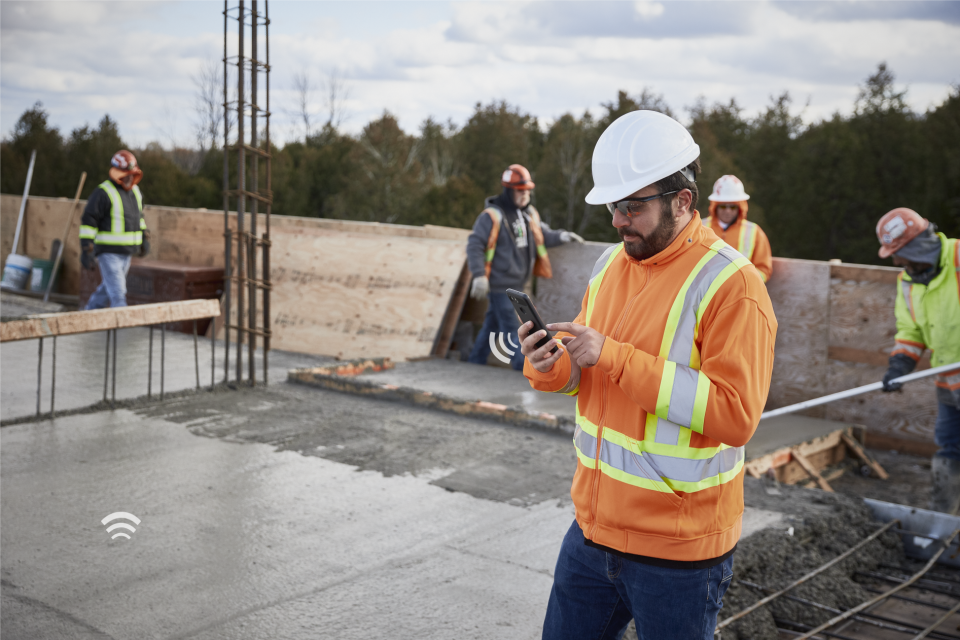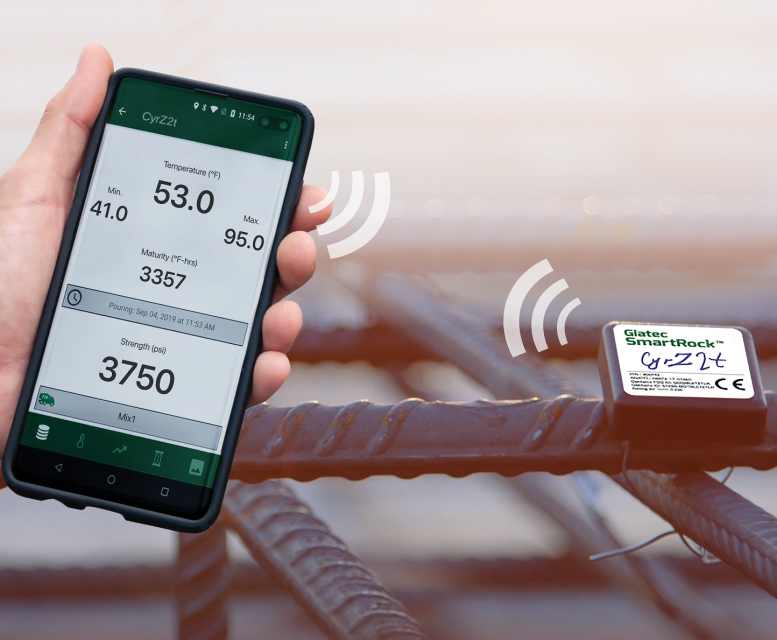 What drives this team? Revolutionizing the concrete industry!
Unlike other industries, the construction world is known for being slow to adopt new technological advancements. As a result, current processes for testing concrete properties are quite primitive and do not fully leverage innovative solutions and methods that have been developed over the past decade. Giatec's mission is to bring long-overdue change to the concrete and construction industries by identifying current challenges and developing easy-to-use and intuitive solutions that can be widely adopted on jobsites.
Giatec's smart solutions measure and analyze data throughout concrete's life cycle during design, production, delivery, placement, and service. This includes award-winning nondestructive testing (NDT) technologies, lab equipment, IoT solutions, artificial intelligence, and wireless sensors that are designed to improve speed and accuracy in monitoring concrete properties.
Compared to conventional methods, Giatec's solutions empower stakeholders to make informed and immediate decisions, allowing them to accelerate their project schedules. These products measure rebar corrosion, concrete permeability, moisture content, and temperature, as well as concrete strength. In a relatively short period of time, Giatec has successfully developed these products and solutions, where they have been adopted globally in a wide range of concrete construction projects.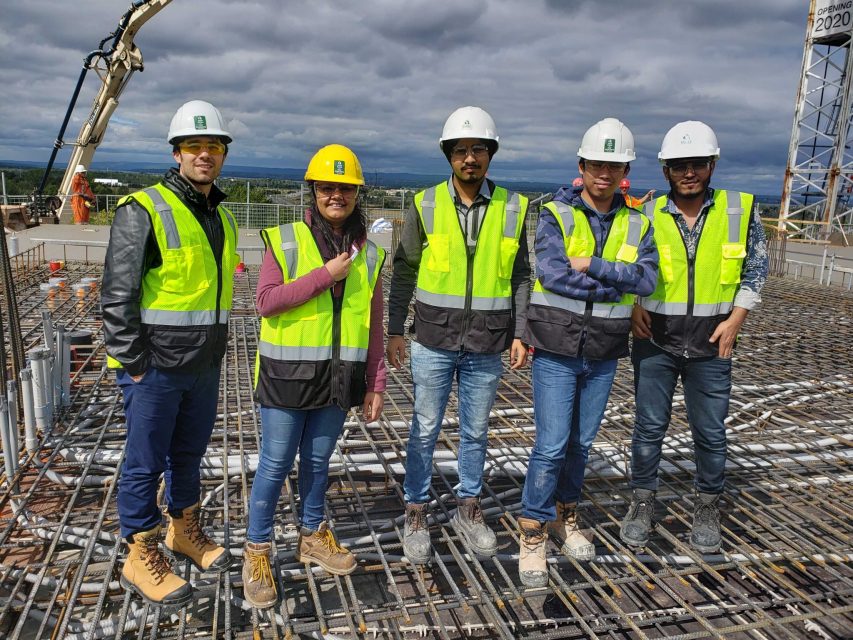 Wireless Concrete Sensors
Giatec's flagship product, SmartRock™, which was awarded Concrete Construction Magazine's Most Innovative Product in 2019, is the leading wireless concrete sensor on the market. These sensors leverage the latest technologies in hardware and software. They are placed within the formwork and secured on the rebar before concrete is poured. The sensor is fully embedded, making its application maintenance- and hassle-free.
As concrete goes through curing and hardening during the first few days after pouring, its temperature and strength data is recorded by the SmartRock sensors. The SmartRock app analyzes the data automatically and sends notifications to project team members in real-time. This data can be accessed wirelessly and remotely on any mobile device within the SmartRock app and on the Giatec 360 cloud dashboard.
This allows for project schedules to be optimized for critical operations, such as formwork removal, applying loads on the structure, and opening roads to traffic. Having this data at their fingertips for proactive planning was not possible in the past as project managers and superintendents were relying on time-consuming methods, such as breaking concrete cylinders, in order to measure strength, resulting in frequent delays. Now with the ability to have access to real-time data, they know when they can move on to subsequent construction operations. This allows productivity to improve onsite.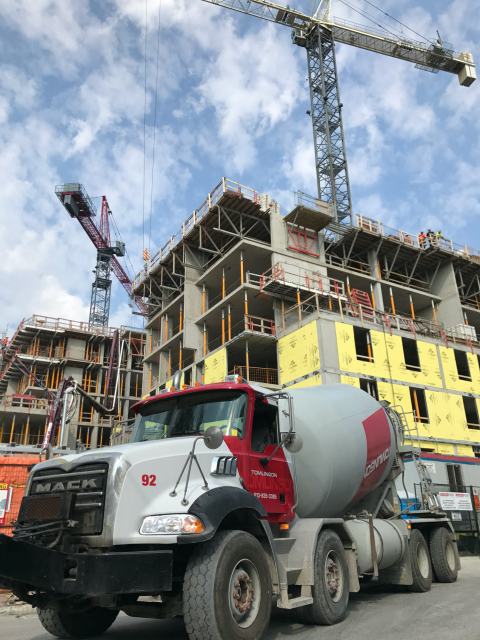 Bringing Artificial Intelligence to the Jobsite
Leveraging millions of data points collected from the SmartRock sensors across the world, and in collaboration with Mila (Montreal's World-Renowned Artificial Intelligence Institute), Giatec developed Roxi, the first
AI program for the concrete industry. Roxi's sophisticated algorithms analyze concrete sensor data in real-time to generate new insights into concrete performance, create smart notifications, and detect anomalies at various stages of the concrete life cycle.
The accurate real-time assessment and prediction of concrete performance during these stages is nearly impossible for humans. Giatec's concrete sensors have been used in over 5,200 construction projects across 80 countries (such as the Encore Boston Harbor Resort and the 100-storey Vista Tower in Chicago) and are currently accessed by more than 7,000 active monthly users. Giatec's exponential growth has been recognized through various national awards including; MacLean's Growth 500, and Canada's Top 400 Growing Companies by The Globe and Mail where they placed #1 in Ottawa in 2019.
They have also received the Best Ottawa Business Awards (BOB) for Best Performance in Sale and Best Performance in Exports. Giatec's vision extends beyond revolutionizing the concrete industry. They want their innovations to completely transform the way we build smart cities, connected buildings, and infrastructures. With a team of experts with in-depth experience and knowledge in every department, from engineering and R&D, to software, sales, and marketing, their company culture strives on the creativity, passion, and integrity each member brings to work every day.