Early on, while I was still doing market research for what would become FTSY ('footsy'), a woman in a focus group said to me, "I love going shopping after work with a few friends, having a few drinks, and going home with a pair of shoes. It's like playing footsy. It's fun, but I wish there was a way to take out the risk for when they don't fit." That conversation opened up a path to turn shoe shopping into a confident and validating experience.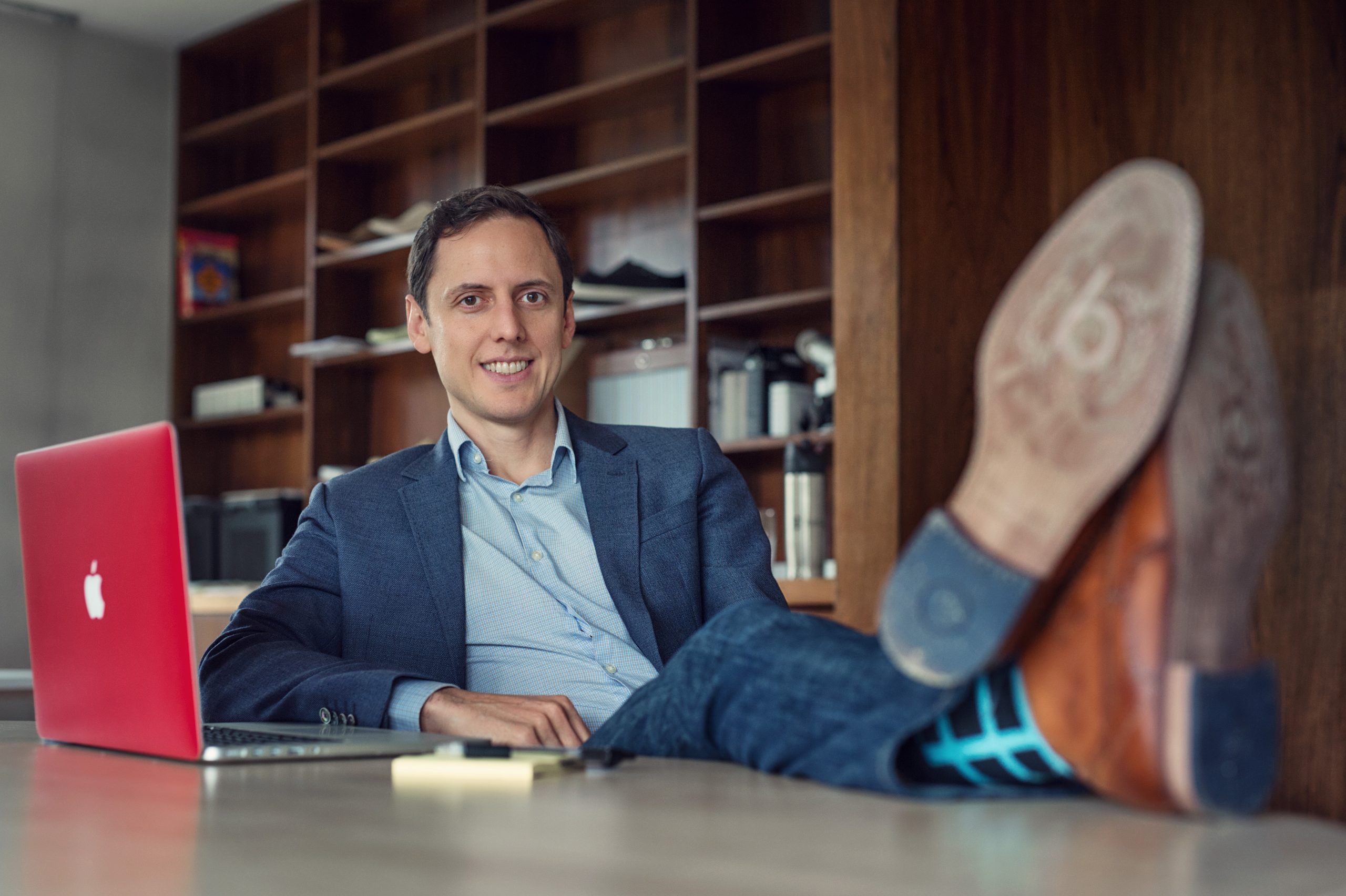 Photo credit, Martin Dee
FTSY matches people to the size and style most likely to satisfy their preferences and unique fit. Our mobile app helps people get a 3D foot scan profile much in the same way a professional shoe maker assesses the ball-of-foot, toes, arches, and even pronation to ensure a perfect fit. The customer's unique foot scan is then compared to a database of footwear brands and models and then filters the best available shoes for each person's profile. Our Shopify App was launched to make it easy for brands to access the service with very little coding on their part. It is a win-win for customer and industry: the customer gets the best fit and shopping experience, and the brands reduce the significant cost and waste associated with returning poor fitting shoes.
The concept of the perfect fit, for me, was made personal by my grandmother. Long before I developed this passion for creating that 'perfect fit' experience my grandmother Gladys Smith had a decades-long career fitting people into clothes at Eaton's. She took great care in helping each of her clients to look and feel great, using her fit expertise, keen eyes and warmth. She started at Eaton's when she was only 19 years old and, after having two kids along the way and retiring twice, she closed up the Eaton's at Park Royal in West Vancouver after fitting generations of people. FTSY to me, has a modern role in carrying on her legacy.
With FTSY, I aim to carry on her legacy, with a modern, technology-driven twist.
Photo credit, Barbara Martins
FTSY is still quite early to the party, behaviorally speaking, as people become more comfortable with the idea of scanning themselves with their phones and using an intelligent digital assistant to recommend products in this way. Several of our early mentors envisaged that FTSY's technology could change everything for retail, much in the same way that Alexa or Siri fundamentally altered the course of consumer behaviour. For this reason, FTSY earned global recognition from Louis Vuitton Moët Hennesy's 2018 Innovation Awards and Farfetch's Dream Assembly program, two of the very best in luxury retail innovation.
From the global to the local, FTSY owes much inspiration to the confluence of world-class talent, tech, and e-commerce that is the city of Vancouver. Our CFO came out of Blackbird Interactive and understood the role of a credible story, good governance, and tightly managed finances. Our Head of Product went through the highs and lows of the ShoeMe/Shoes.com rocketship. Our tech team was jaw-dropping to many who saw us pitch, credibly describing the proprietary technology in a way that made it easy for investors to cut a cheque after they saw who and what was 'under the hood'.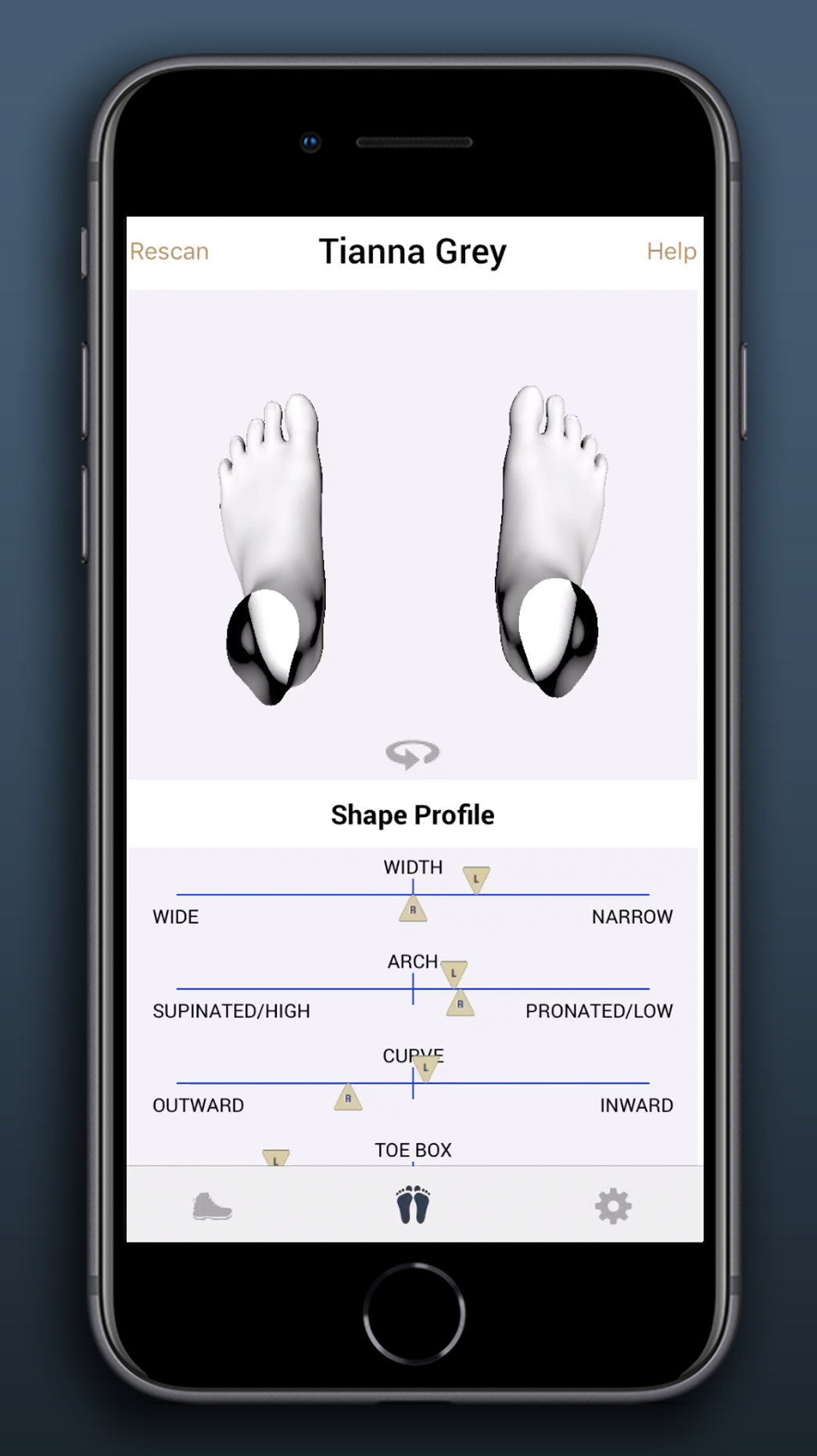 Looking ahead at retail, innovations like FTSY solve for the future of commerce. The emotional gains of shopping with confidence and getting fit validation drive outstanding customer experiences. Change is always hard at the beginning, but it's easier to shop once your preferences are seen and heard. Giving a delightful digital experience with FTSY means we can reduce returns and other forms of waste in the retail supply chain, and even enable new designs based on people's real shapes. Brands who offer made-to-order or just-in-time manufacturing will see their businesses unlock growth with FTSY tech, as they will be able to personalize service to customers remotely. This is exactly where retail artificial intelligence must play, where it can deliver fun, easy shopping all day, every day. We are thrilled to get the fit right for your happiness.