An Award-Winning, outsourced I.T. services provider. Executech provides enterprise-quality I.T. services to small and medium-sized organizations across the intermountain west.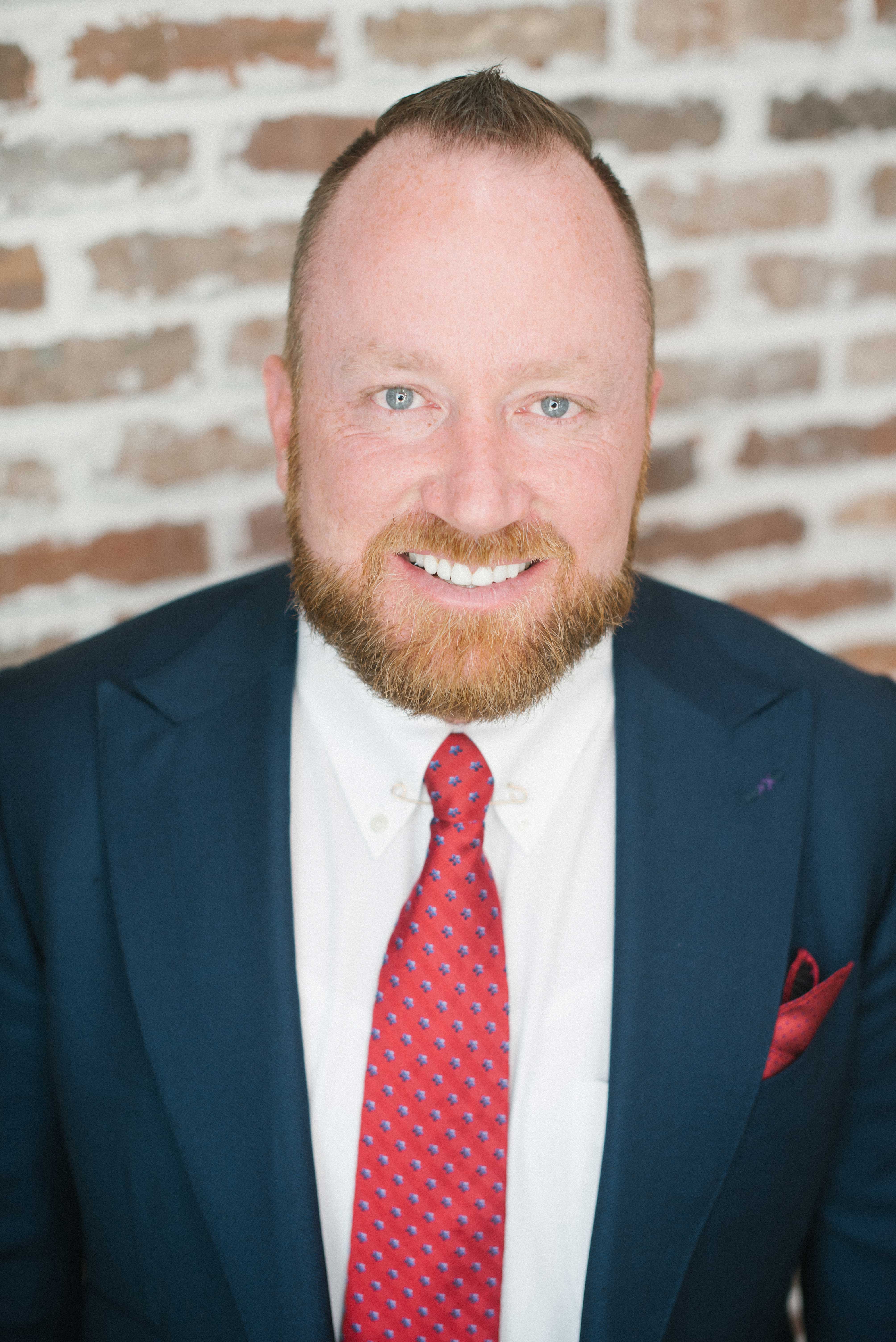 Awards & Recognition
Executech is owned and operated by Eric Montague. Eric is an Ernst & Young Entrepreneur of the Year Finalist in the Mountain Region, an award recognizing the most successful entrepreneurs in America. Eric was also named as a Utah Business Magazine's "40 under 40," an award honoring the 40 most successful business leaders under the age of 40. Executech is the Intermountain West's premier outsourced IT provider, a Utah Top 100 company, a three-time Best of State Winner, and was recently named as one of Utah's "Best Places to Work" by the governor. Over 1,000 companies in Utah trust us to run their networks because we are the best at what we do.
People First Approach
Unlike many I.T. companies who try to service remotely and often with an impersonal touch, Executech is defined by its technicians who have real people skills, business skills, and technical skills. Every client receives the support of a dedicated technician who will work onsite for nearly all technology needs. Technicians are available 24/7/365 to answer any issue or question and there is no extra charge for off-hours or holidays.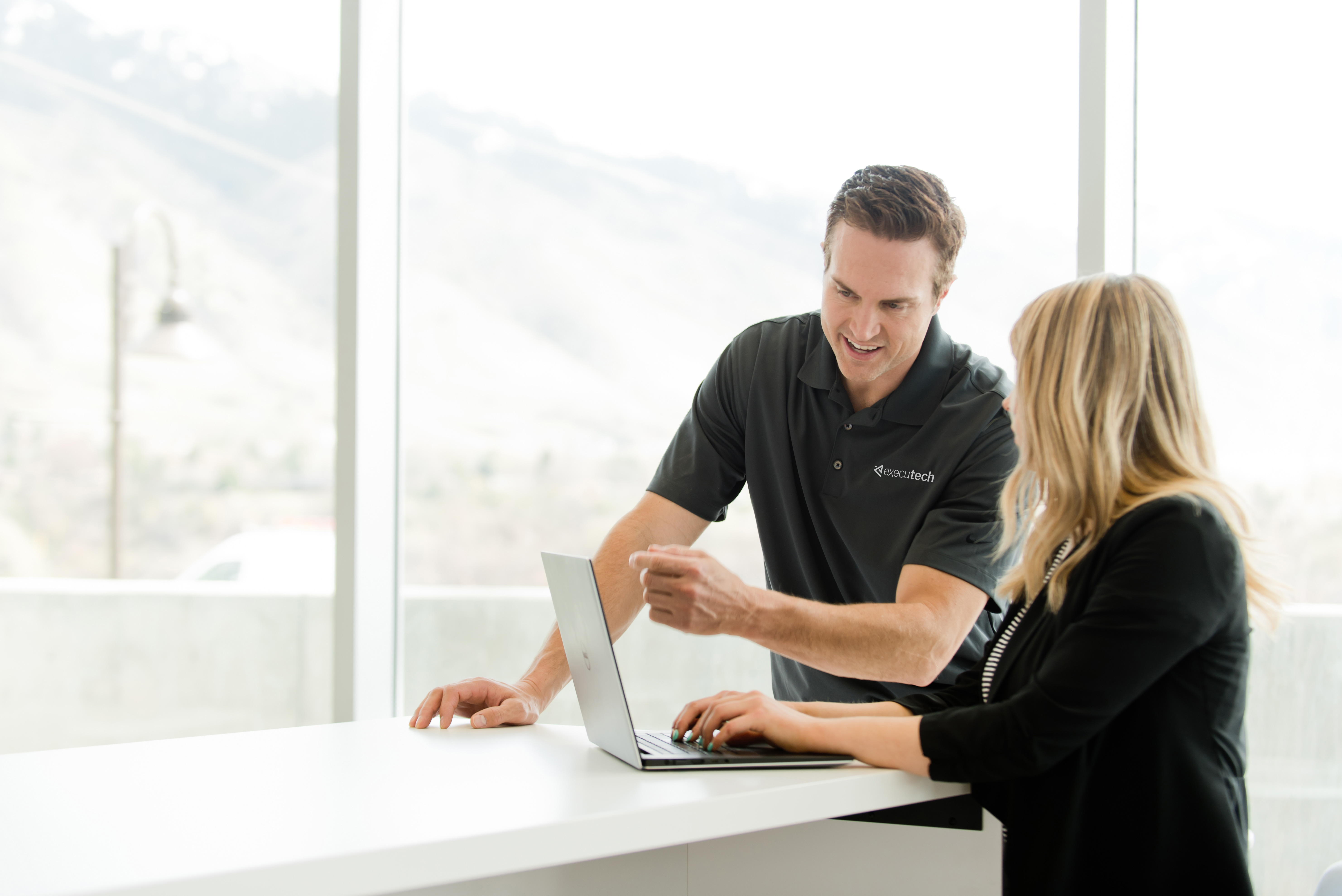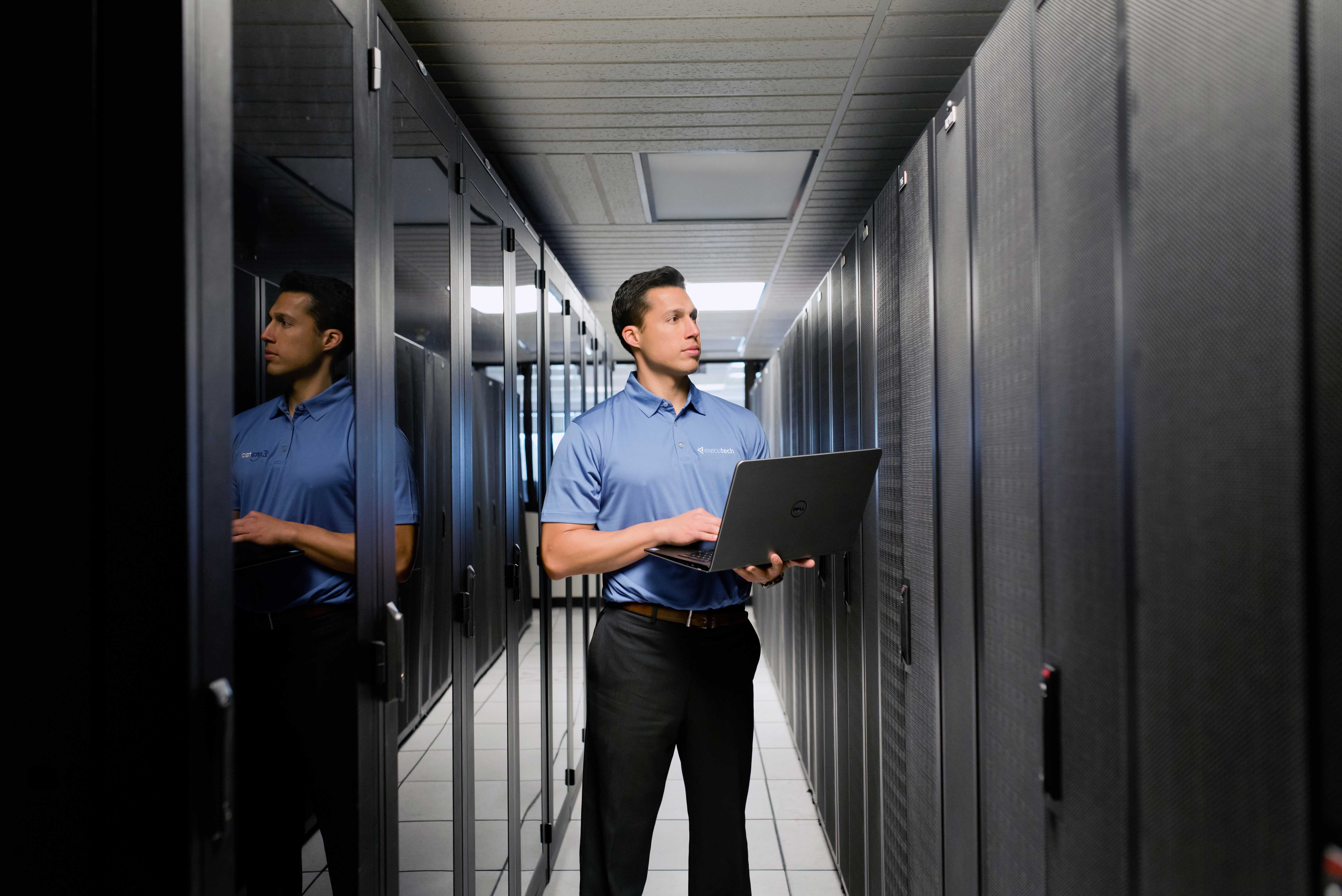 A Certified Team of Experts
Every client is backed by a team of over 70 certified technical experts that proactively build solutions for their needs. With Executech, whether a client has 5 or 500 computers, they have an elite IT department at an affordable price. To achieve this, Executech's management team has implemented processes and rigorous training programs for each of its IT professionals. This ensures that each consultant knows the industry's best practices and can provide services that result in no downtime, loss of productivity, or any data loss for their clients. Executech employs Microsoft Certified Engineers & Cisco Certified Engineers. Executech is the only I.T. provider in the state to achieve the Apple Consultant Network certification.
No Contracts – Just Service
Unlike others in the industry, Executech does not require its clients to sign long-term contracts. This is key to the company's success as it ensures the client is taken care of by its IT professionals and satisfaction is being met. Projects are charged at a discounted rate and every technician works to proactively meet client needs within his specified hours.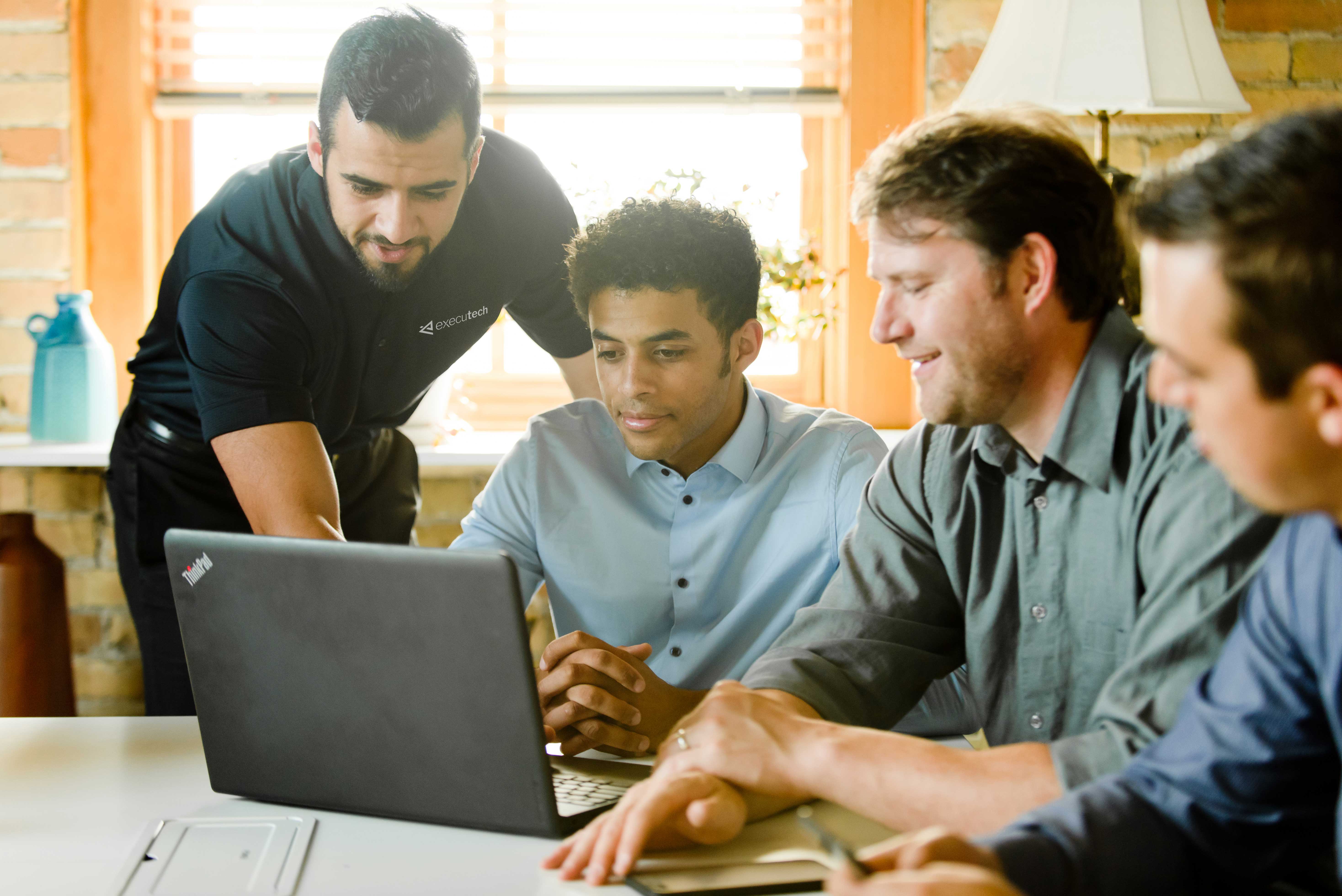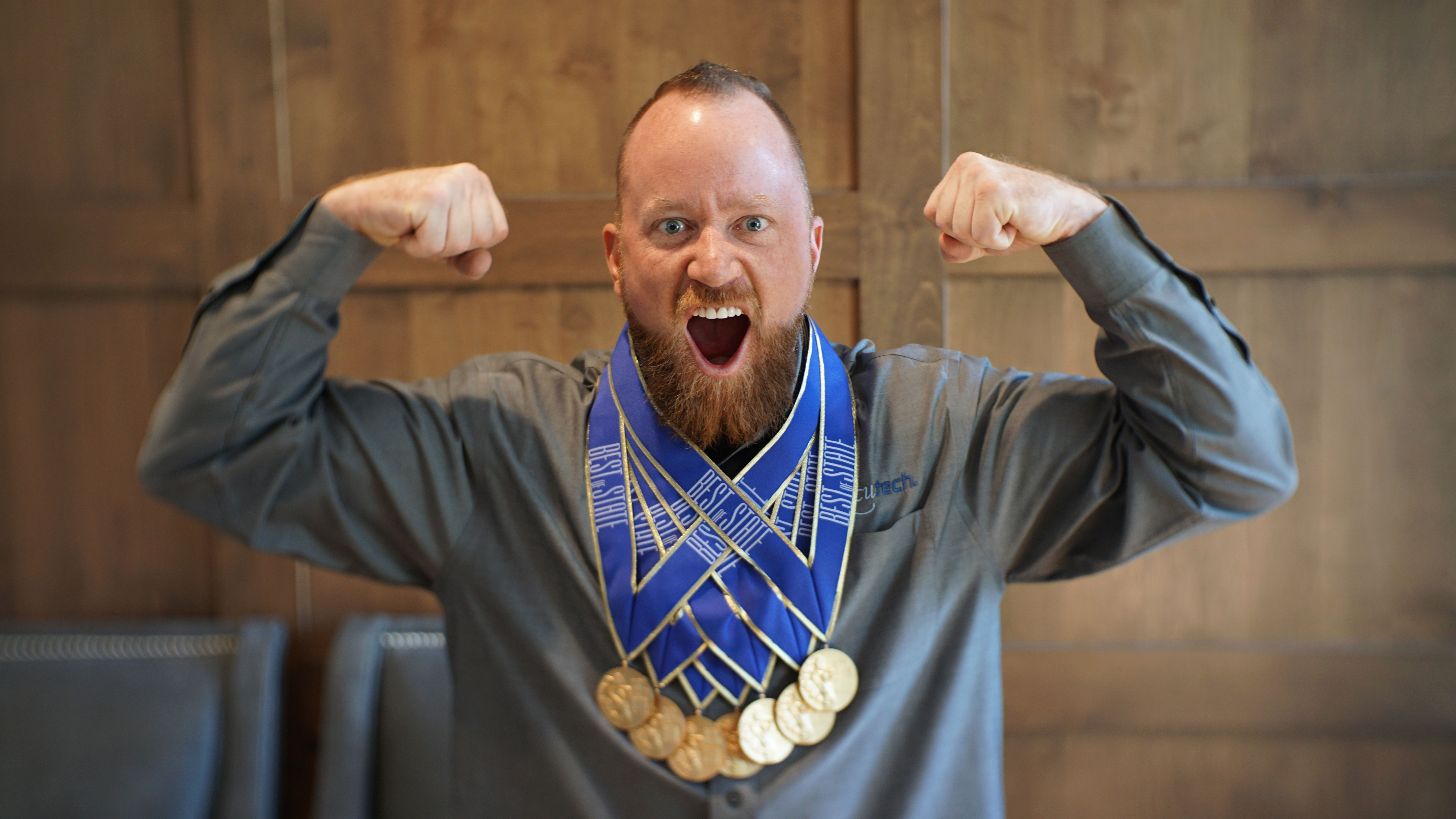 Advanced Technology & The Cloud
In addition to a better quality of service and technicians with real people skills, Executech has brought some of the latest technology advances to its clients to save time and cut costs. Executech now offers almost every service via a hosted product, minimizing cost and complexity to the average customer. Executech manages over 30,000 end-users via the cloud and is a dominant provider of cloud services in the Intermountain West.
In addition to cloud services, Executech offers to all its clients' FREE network monitoring. This new software called "Digital Armor", has revolutionized how Executech can produce more value for the dollar to its clients and substantially improve network reliability. No other provider in the state offers this level of protection at no additional cost.
Community & Giving Back
The goal of the management and technicians at Executech is to enhance and elevate life in Utah. To achieve this goal, Executech employees seek to solve any I.T. problem as quickly as possible and with energy and personality. But helping elevate life in Utah also means giving back. Executech is committed to serving and donating to its community and state. Executech sponsors many programs within the state including significant contributions to the BSA council and local camps. Executech has also made a $100,000 donation to the new Hale Center Theater being built in Sandy, Utah. Executech runs the computer networks for over a dozen non-profit organizations in Utah at no charge.