For most companies, employee benefits management is a complicated chore, with a mountain of paperwork, disconnected systems, increasing regulatory obligations and a growing palette of perks available to workers. This is what led Lyubovitzky, a 20 year veteran of New Jersey technology and workforce software providers, to co-found EverythingBenefits, a software supplier aiming to soothe HR and payroll administrators' headaches.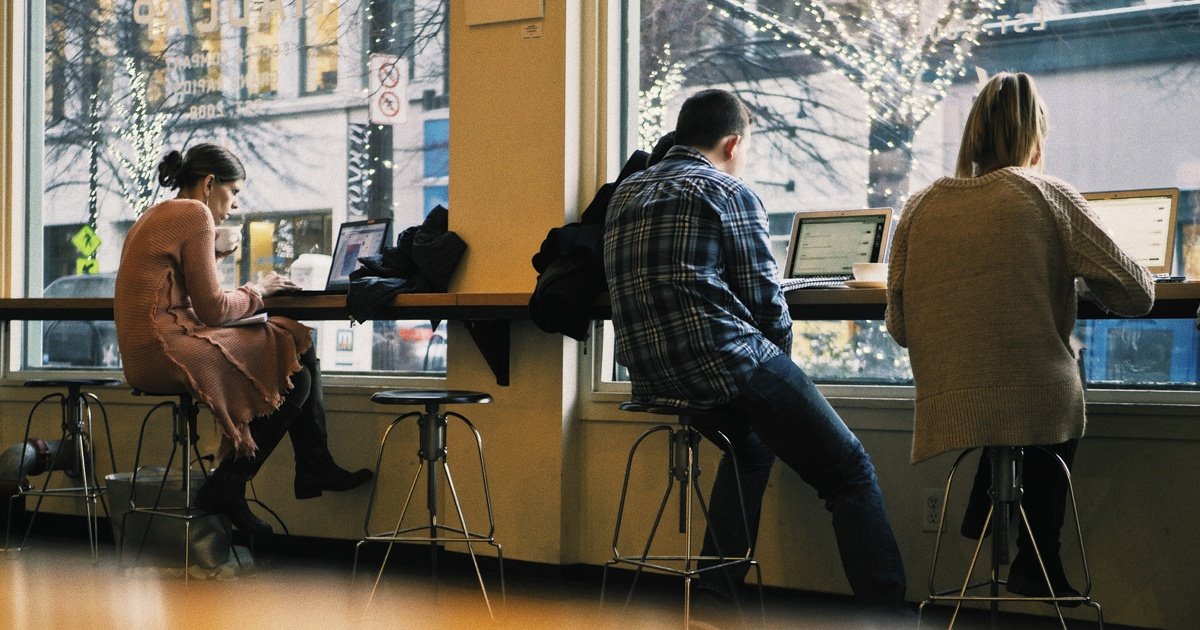 EverythingBenefits' cloud-based platform connects brokerages, insurers, payroll vendors, human capital management companies and other providers in a single product, built to help enterprises conquer their employee health, dental, vision and other benefits burdens.
The platform's multi-product solution suite taps into the biggest challenges experienced by the traditionally lagging industry. Benefits Administration armed with AI-powered decision support and analytics tools help employees make optimal decisions about their benefits plans, while allowing managers to better understand how employees use the benefits portfolios they provide, ensuring they can customize offerings to attract and retain employees. Connectivity to major insurance, 401(k) and savings providers ensures employers communicate new employee enrollments or updates electronically and automatically. This creates a reduction in paper overhead and eliminates unnecessary overpayment for former employees. A benefits reconciliation feature combines relevant service provider invoice data with internal payroll information to create full reports highlighting discrepancies in seconds.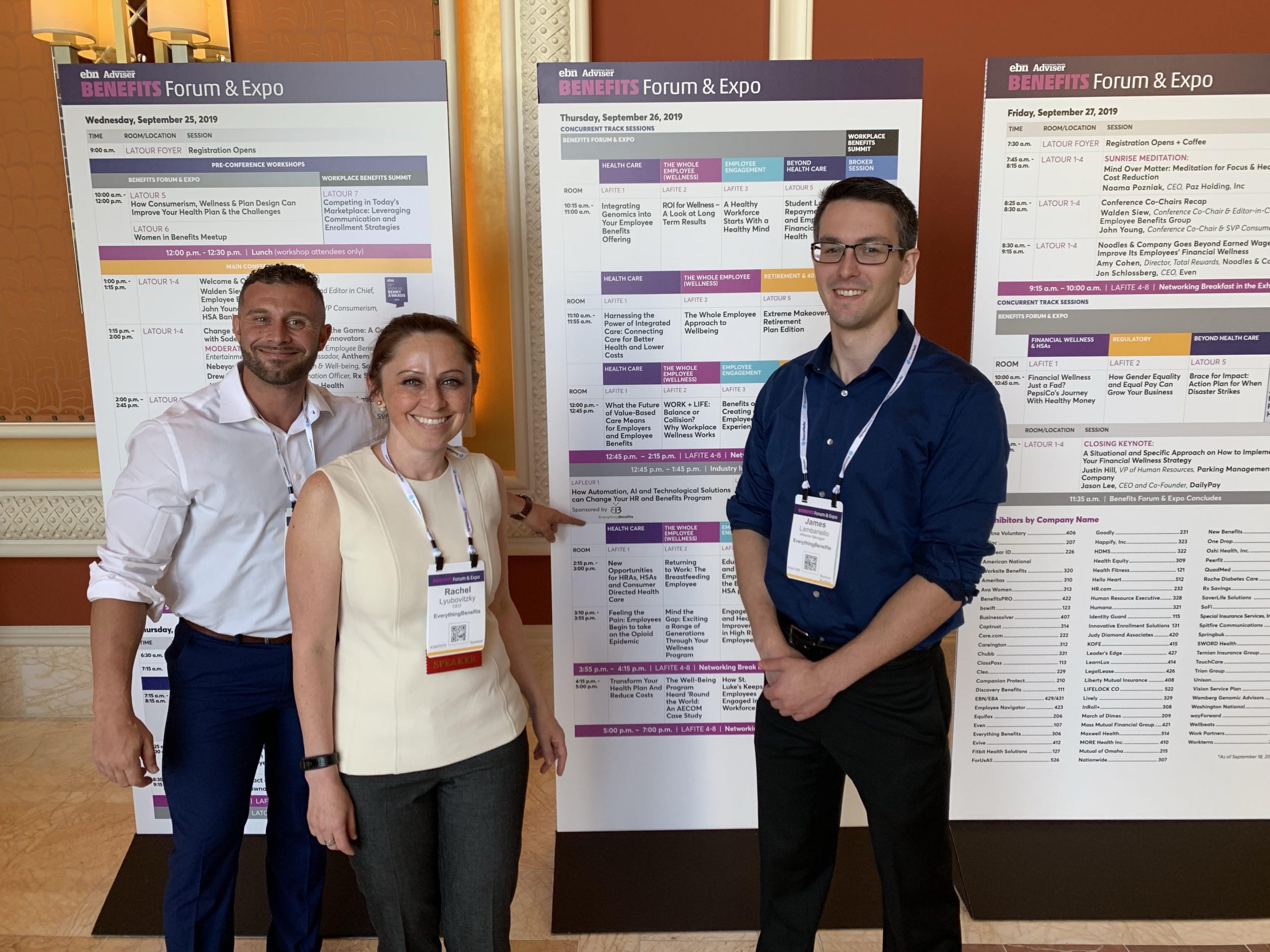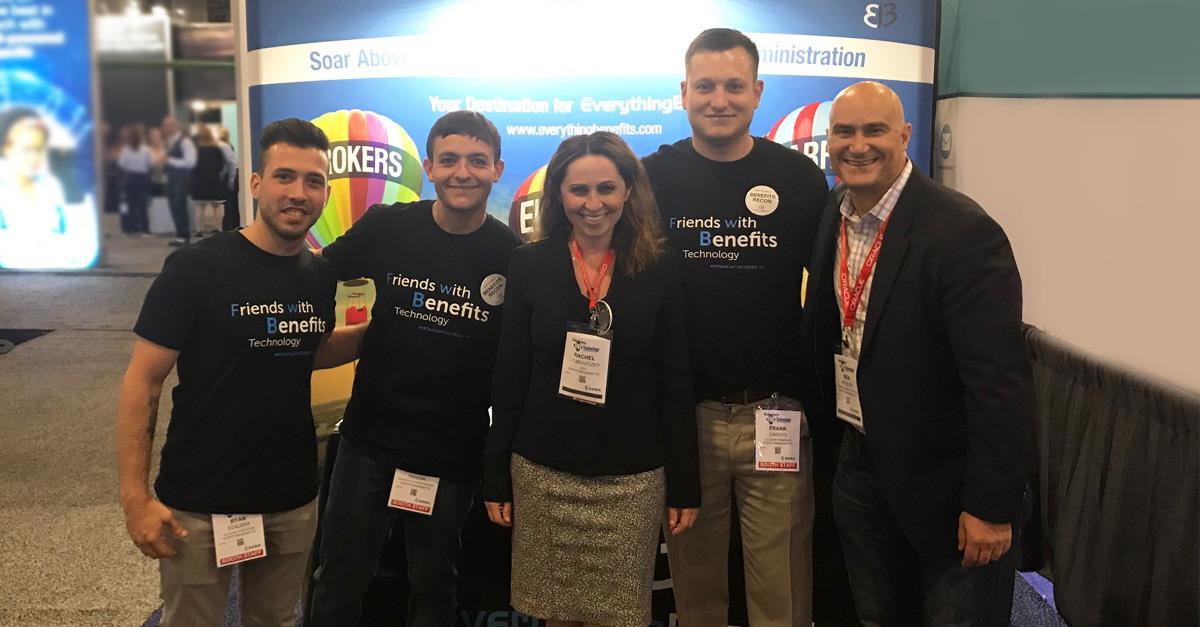 It is a model that provides a better way of doing things for thousands of employers that leverage the EverythingBenefits platform, with a client base that has doubled in the last year alone. Organizations like ConwayCorp, Goodwill, and De Wafelbakkers are leaving the old ways behind, bringing new efficiency to entitlements for more than 1.5 million American workers, when they need it most.
Case in point – until it engaged EverythingBenefits, one North Carolina-based customer was spending two weeks every month manually reconciling insurance carrier invoices. That is 50% of someone's professional life spent hunched over Excel sheets and comparing numbers line-by-line – a staggering amount of time, and one which leaves considerable margin for error.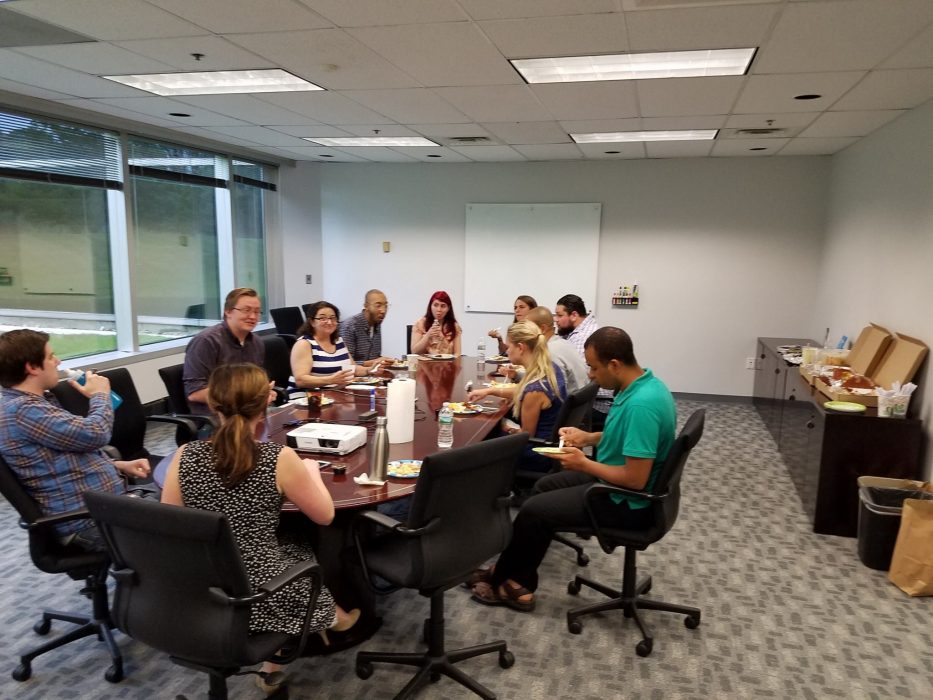 After EverythingBenefits was implemented, those two weeks were reduced to just 40 minutes per month. No wonder the individual charged with benefits administration, upon meeting the technology company's team, shook their hands and declared, "You have changed my life!" For Lyubovitzky and cofounders Daniil Fishteyn, Dmitry Korsunsky, and Bill Loss, that is the kind of feedback that makes it all worthwhile.
The secret sauce is made just off Mountain Avenue, at EverythingBenefits' headquarters, located in the historic location formerly home to Bell Labs. The peaceful, suburban environment belies the cutting-edge innovation going on around here.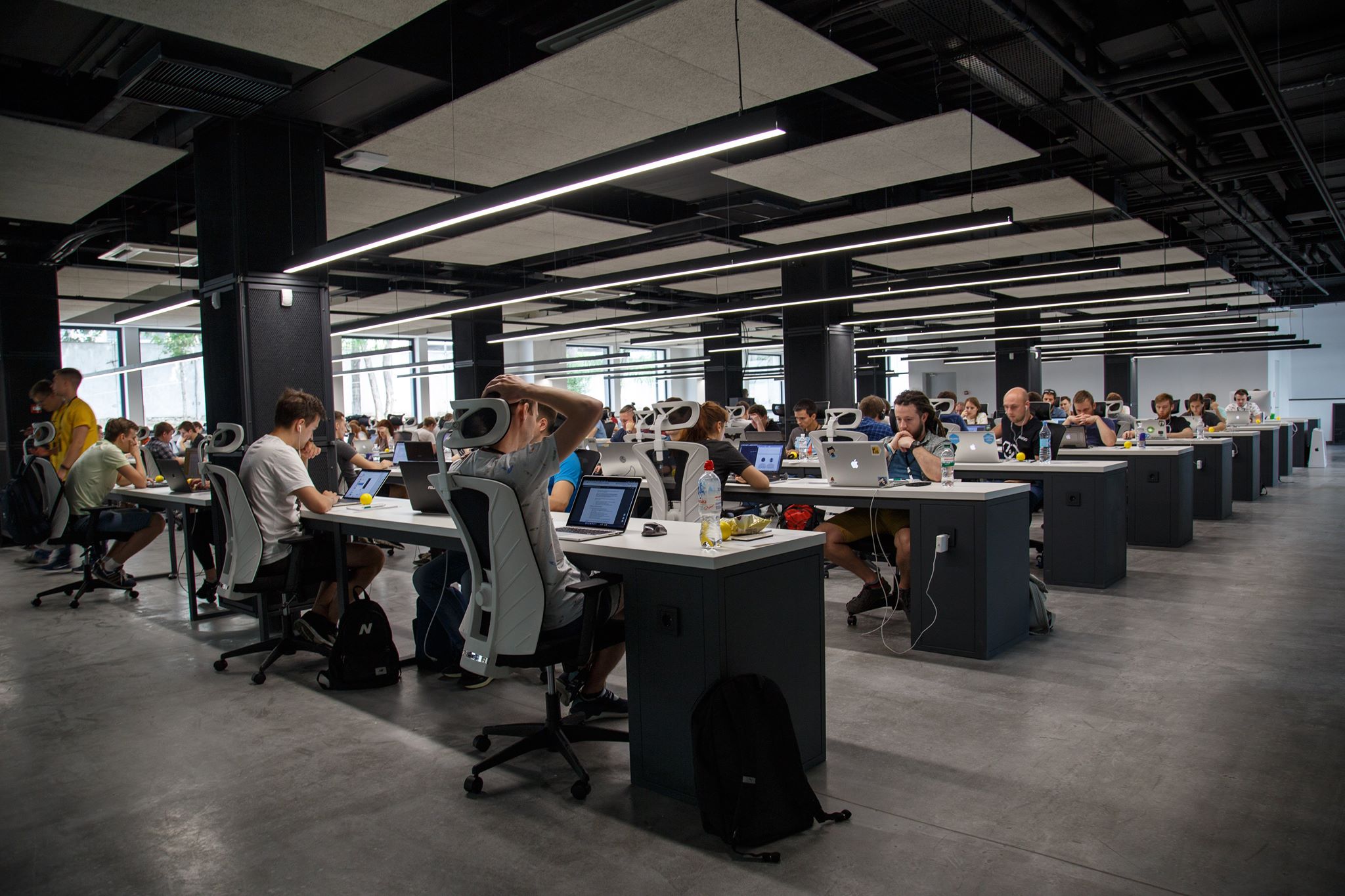 It is a recipe that helped Covenant House New Jersey, a non-profit agency providing food, shelter and crisis support to homeless youth, to eliminate manual processes, reduce risk liability and increase productivity in administering its own employees' retirement plans.
Lyubovitzky isn't stopping at New Jersey. Not only have the Affordable Care Act and COBRA regulations broadened insurance obligations to more, smaller companies; shifting demographics in America's workforce also means employers across the country need to reboot their approach to benefits.
With millennials comprising the fastest-growing group of workers, the traditional holy trinity of medical, dental and vision may not be a sufficient offer for all companies amid a growing war for talent. That is why EverythingBenefits is tapping into providers that are now offering new perks like pet insurance, telemedicine and college loan repayments to would-be employees.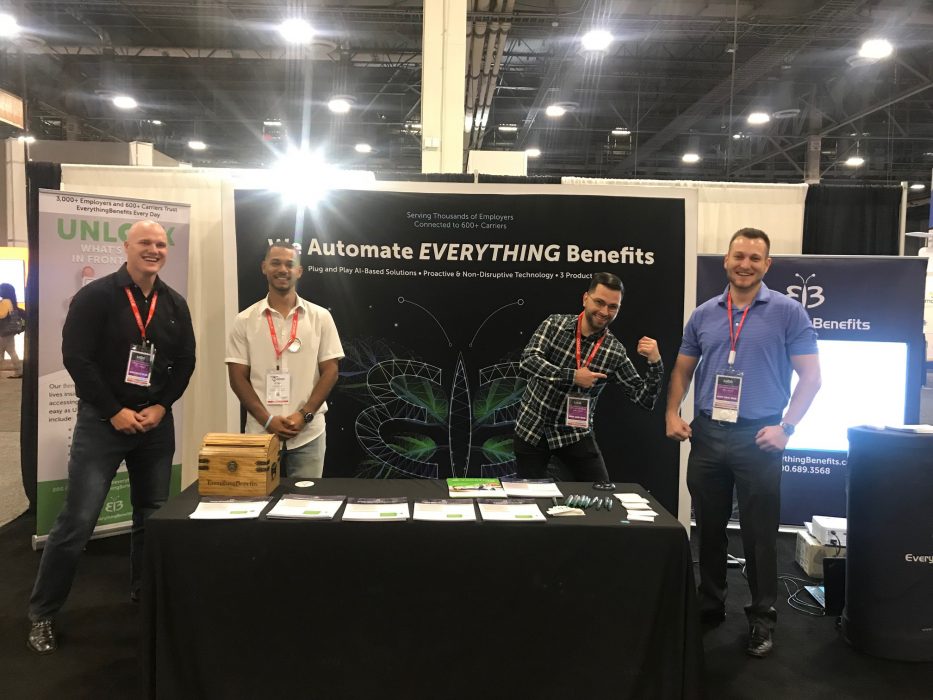 Since inception, EverythingBenefits has focused on building solutions that evolved with the evolving benefits needs of its customers and business partners. The company is steadily accomplishing its goal to build technology that services this industry. But what makes the journey enjoyable is seeing the lives positively impacted on the other side of the system.
"Dan, Dmitry, Bill and I were united by our passion to build great benefits tech that would help people lead more meaningful lives, and we are proud of the growth and success we have experienced since 2015," says Lyubovitzky.
"We remain committed to continuing our mission to better the lives of our customers and their employees and to support the New Jersey community by providing fantastic jobs."