Our after-school league coalesces in-game coaching with STEAM instruction into a dynamic, engaging program for organizations, schools and school districts. We're in the business of building vibrant esports communities with the goal of being the highlight of our students' days. We believe in recognizing abilities that have (for far too long) been underappreciated and teaching skills that lead to academic and professional opportunities in their futures.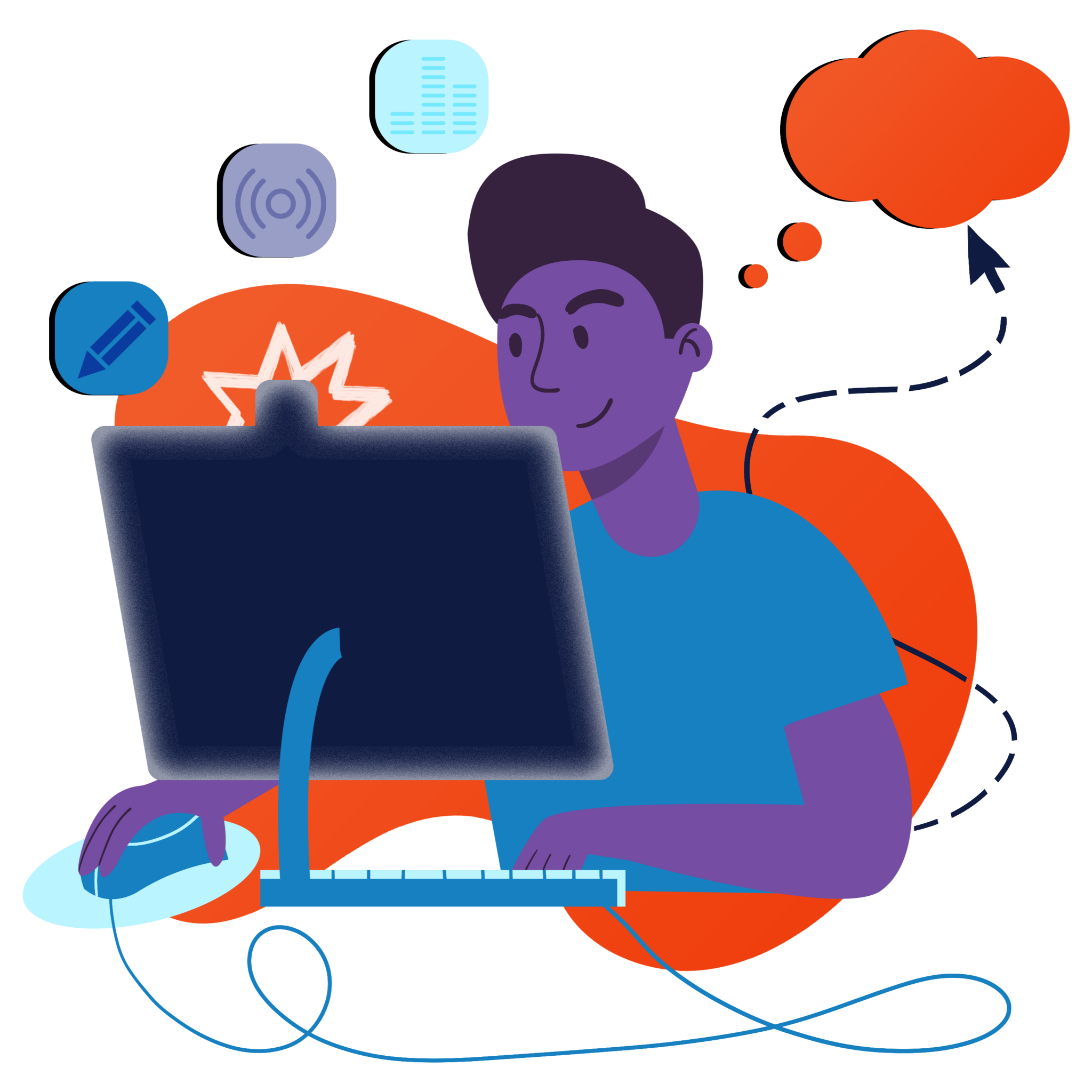 It should come as little surprise that kids love gaming. A recent Pew Research study revealed that 97% of teen boys and 83% of teen girls consider themselves regular gamers. At the moment, a vast majority of those kids are gaming without guidance or structure. That's exactly what we're looking to remedy.
As a school, why not meet students where their interests lie? Taking a stance against esports is like attempting to hold back a tide of change that is quickly sweeping across the globe. Instead of fighting the inevitable, or taking up Don Quixote-esque fight against a windmill of our day, there's a chance for schools to embrace this change and use esports to their advantage.
Our program uses gaming as a Trojan Horse to teach STEAM skills like graphic design, video editing, broadcasting, and other esports tangentials. These are elements of a knowledge base that prepare students for modern workplaces and scholastic endeavors; a set tools they can employ throughout their lives.
EsportScholar was born of necessity during the throes of a global pandemic. In a time where traditional sports and after school activities came to a grinding halt, we took on the challenge of establishing a place where students could forge a creative community, find solace and social interaction through mutual interests. Over the course of the pandemic, esports were one of the few competitions that schools were able to participate in, and many took this bold step into the future with us.
Our crew of dedicated instructors and gamers have helped teams from coast to coast (and in between) become better gamers, learners, and friends. As one can imagine, it was almost impossible for students to connect with classmates while quarantined at home and some who participated in our program hadn't even had the chance to meet each other in the real world. Only through esports were they able to establish these bonds.
Beyond satiating a craving for community, we saw an opportunity to provide something that others hadn't already. Obviously, there are other players in the Scholastic Esports space, among them High School Esports League and the $300 Million behemoth PlayVS, however these companies serve largely as a league platform software to facilitate games between schools. For those who can afford their hefty seasonal price tag, and have the means to staff coaches themselves, those services work well. What we found was that many schools do not fall under that category.
Many school administrators face the challenge of trying to cross a steep generational divide and aren't sure how to go about establishing a team or the practicalities of how to run it. Moreover, finding a teacher who is a Challenger rank in League of Legends or who has over 4,000 hours invested in Rocket League is incredibly rare. That's why our expert game pros who boast such credentials are key to developing a competitive program. Especially when some games (like League of Legends) require a depth of understanding that even a somewhat familiar player would struggle to pass on to another. We saw the opportunity to differentiate ourselves with this expertise, and through other instructors with their industry specific experience to teach our STEAM related courses. Matching teams up against each other in a league format is truly only half of the battle.
In this way, we at EsportScholar, do consider ourselves innovators in our own right, but our true focus is to enable future innovators who will define the esports landscape of tomorrow. We are firm believers in constant improvement, and have taken an agile methodology approach in constantly adapting our program to match the needs of students and maximize their ability to participate and create.
Though we are headquartered in Boston, Massachusetts, our team is found scattered across the country. We believe strongly in the ability of our dedicated staff to accomplish their goals while working remotely. Though our schools are likewise nationwide, we hope (in the near future) to cement local connections in New England and the North East where esports is less adopted than in other regions.
Moving forward we hope to spread the scope and reach of scholastic esports, reaching new demographics, and further expanding our curriculum (which has been accredited by STEM.org). Our successes will be measured by the number of students who receive esports scholarship opportunities, employment in the esports industry, and the portfolio of work that is produced through our program. We, as always, continue to introduce more students to the levellest playing field that has ever existed: esports.