ENTAX is a professional technology advisory firm that provides valuable support to companies looking to obtain non-dilutive government funding and tax credits for Scientific Research & Experimental Development (SR&ED). Every year, over 20,000 innovative companies access Canada's SR&ED program which is estimated to be worth over $3 Billion annually.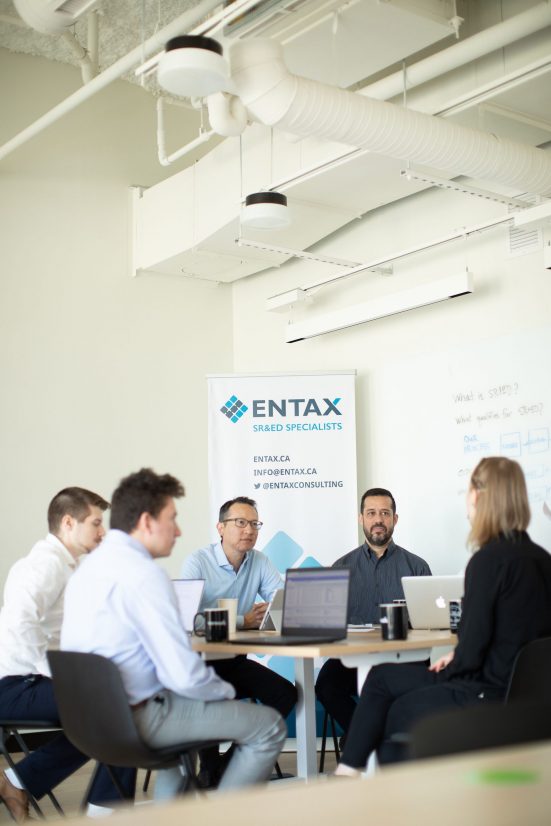 ENTAX was founded in 2014 as a sole practitioner consulting firm by Vancouver native Ryan Pernia, after a career in various technology roles with TELUS, SAP and multiple startups. Having spent years working
with technology companies at one of the well-respected, but predictable Big-Four accounting firms in their SR&ED practice, Ryan endeavoured to create a much more progressive-thinking firm that was focused on
servicing other like-minded innovators.
"There was talk of innovation, but in a large firm run by accountants, the actual execution of it was non-existent. I knew that the market was ready for an alternative," says Ryan.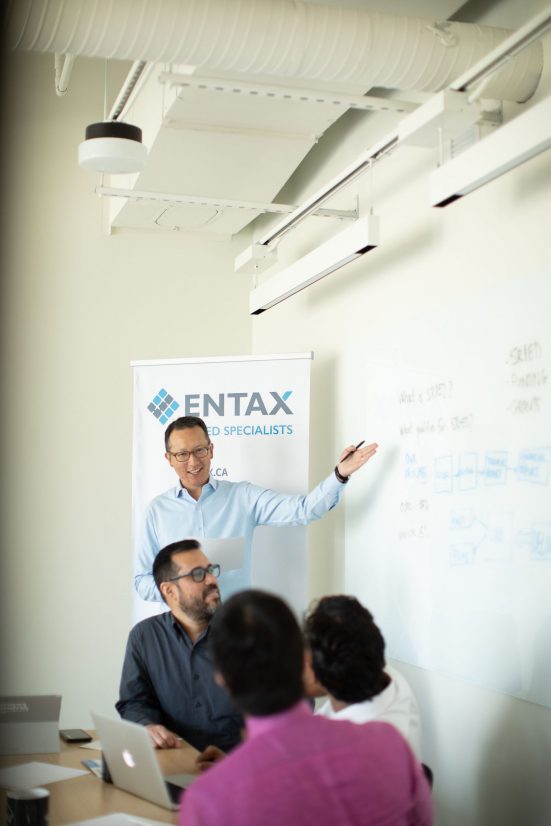 Innovation Delivered
With ENTAX, Ryan decided that the only way to convey a message of productivity, efficiency and innovation to prospective clients was to lead he charge and be innovative in his own delivery of service. The company immediately invested in proprietary software tools to better enable SR&ED compliance and tracking by its clients. By the end of the first year, they had developed a set of government funding tools through their "ENTAX Labs" program, and also launched www.sredscore.com – Canada's first do-it-yourself SR&ED claim system.
In the 6 years since its inception, ENTAX has grown to be the top independent SR&ED consultant firm in Western Canada servicing innovative businesses and clients in every province and across all industries; from software companies, to game developers, manufacturing companies, bio-technology, food processing and clean technology companies.
When our clients win, ENTAX wins too
When asked about his personal experience with ENTAX, Jae Reichel, the CEO and Co-Founder Lightship Works Inc. remarked, "We ran a comprehensive, national search for a SR&ED consultant, and got proposals back from a number of well-known SR&ED advisors. Ryan and the team at ENTAX were the clear winners, and in the last 4 years he and his team have proven repeatedly that we made the right decision. Unlike other firms, who will take you through a flashy sales process then pass you off to a Jr. Associate, ENTAX has walked us through the process every year. Through millions of dollars in claims, ENTAX has advised us on how to legitimately maximize our claims while minimizing the likelihood of an audit." Lightship Works Inc. is a cutting-edge developer of emergency response and industrial monitoring software based in Kamloops.
Since ENTAX supports technology companies that are doing Research and Development it has a direct frontline to innovation in Canada. It is seeing significant trends in companies investing in monetizing their data through Artificial Intelligence and Machine Learning projects. It is also seeing significant investment into Canada from US and foreign based companies seeking our country's cost advantage, stable economy and easier access to global talent. "I see it everyday and the future of innovation in our Country is strong. It's not a perfect system but I believe, in general, Canada's tech ecosystem and innovation is thriving."
As Ryan concludes "Our goal is to stay agile and ready to pivot at a moment's notice to enable innovation and meet the needs of our clients. As we expand our reach across Canada in pursuit of new talent, new clients and new partners. And like our clients, we will continue to innovate from within because we believe the opportunity for innovators, like ENTAX, to thrive is limitless."
"ENTAX are very professional and knowledgeable about government incentive programs and qualifications. The strong technical background of ENTAX team also makes it easy to communicate the scope and results of our research and development projects. Our experience with ENTAX is nothing but positive." – Henry Chan, President of Fortune Valve Canada