Embarc Collective is home to over 80 early-stage tech and tech-enabled startups across all different industries, from healthcare to fintech to consumer products.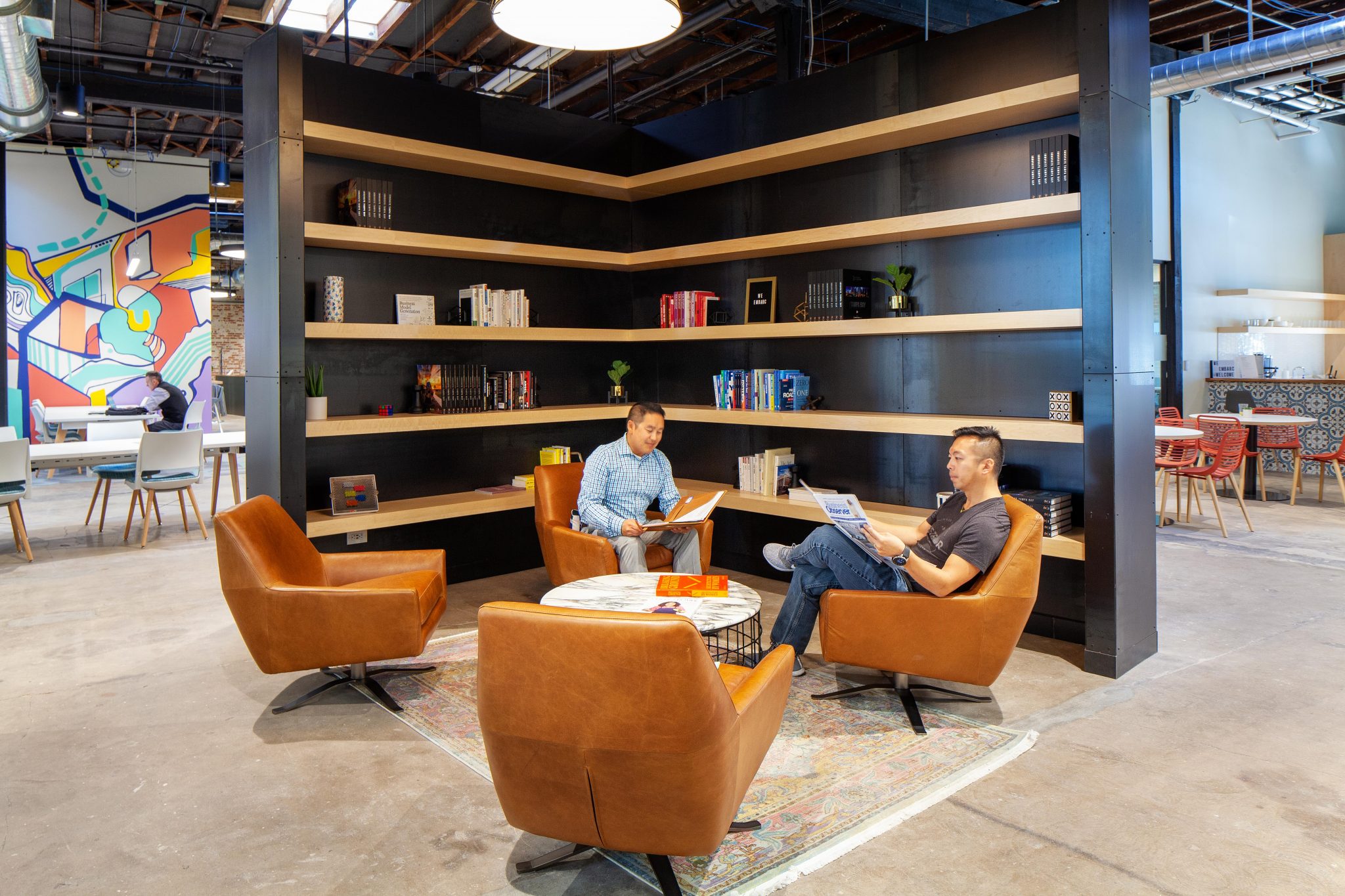 We support startups with individualized coaching, group programming and a peer community to help member startups scale all within our physical hub in downtown Tampa.
We are not a co-working space, accelerator or incubator. We are a new kind of support model, one where each company's experience at Embarc Collective is customized around their unique priorities and challenges. Our model borrows best practices from both platform teams found in venture funds and from physical innovation hubs that are prominent in other regions around the world.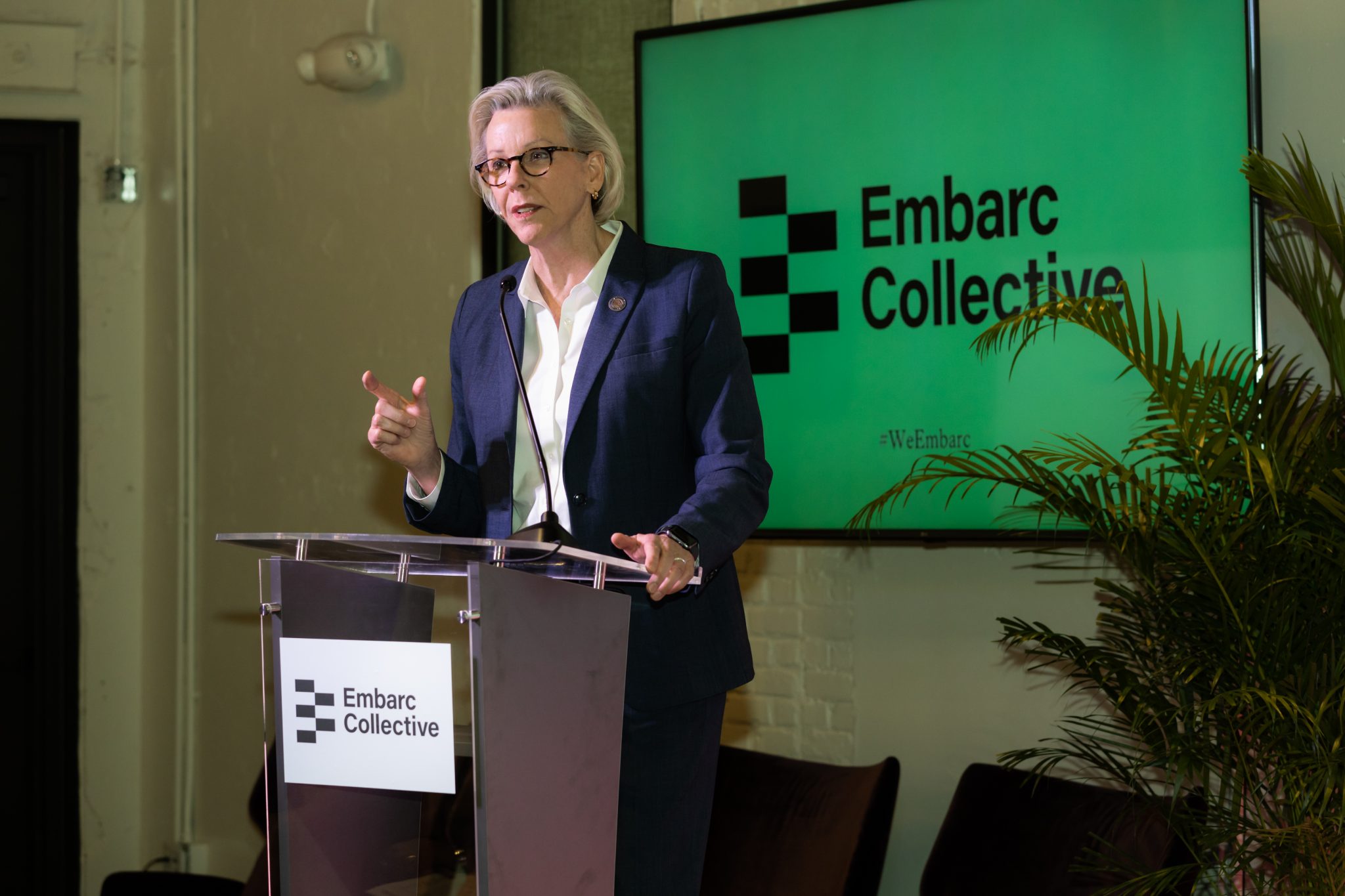 Our Startup Hub
We opened our 32,000 square-foot facility in January 2020. Having a place to build, learn and collaborate is incredibly important to helping us create a central landing zone for this region's startup community. This space includes large- and small-group areas to convene and collaborate, including spaces specifically for design thinking, private offices for companies growing on-site, and resources needed by startups including a state-of-the-art content creation studio.
Our Coaching Differentiator
The core differentiator for Embarc Collective is our founder coaching.
The Embarc Collective coaching team has collectively worked with thousands of early-stage companies over the past 20 years. In 2020, we delivered almost 1,300 hours of individualized coaching Embarc Collective members.
We pride ourselves on leading with prepared and quality support—time is precious, so gone are the days of founders explaining their business to a new person every time they're in need of guidance, feedback, or for a simple gut-check. We are able to dive in and work on the challenges that are core to overcome today.
We make it a point to bring the best to Tampa Bay. In addition to accessing our coaching staff, on a weekly basis, we bring in experts from around the world to work with the companies we serve. Nearly 50% of speakers in 2020 came from outside the Tampa Bay region. 50% of speakers identified as women, and over one-third identifying as racially or ethnically diverse.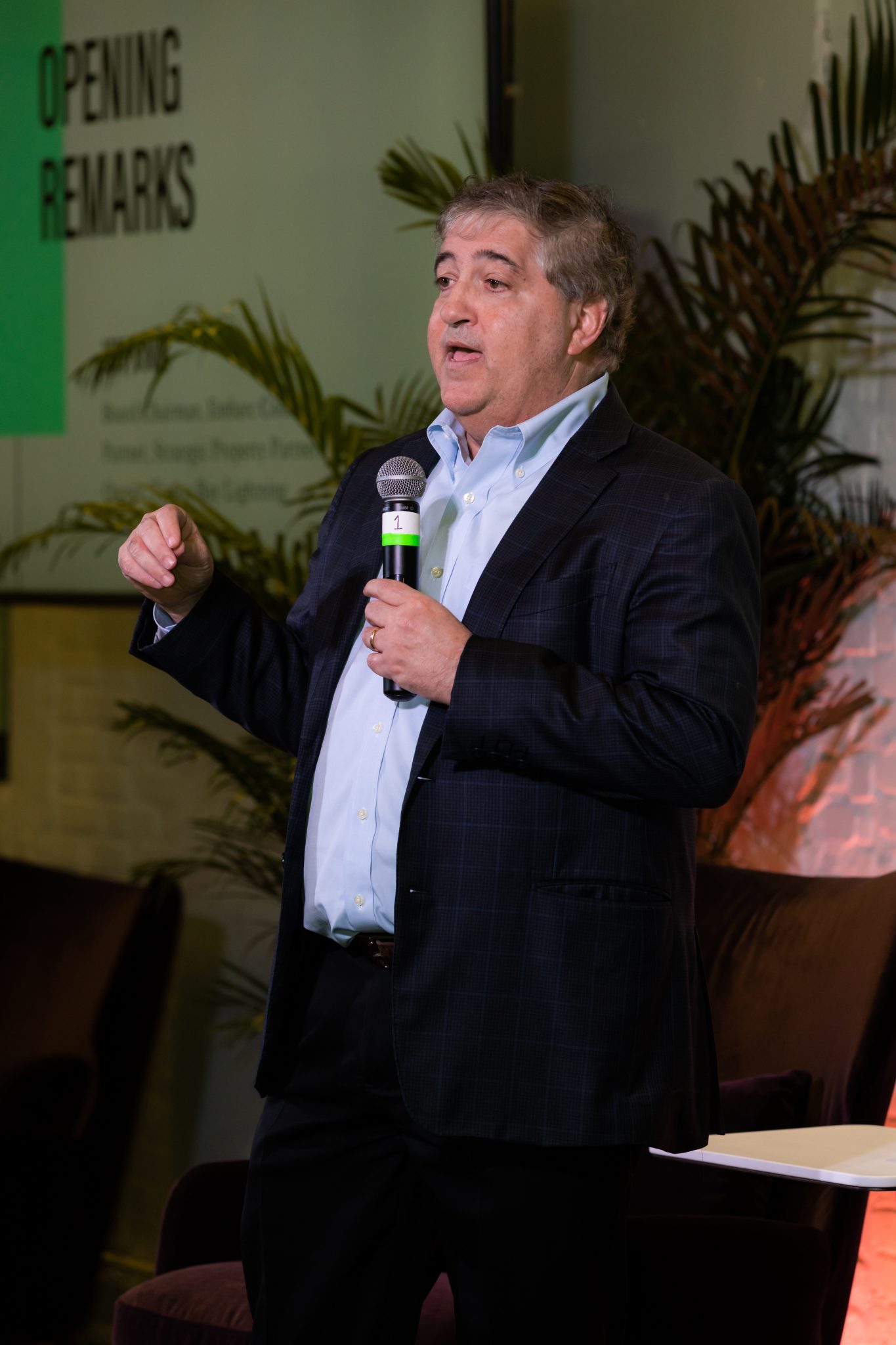 A Community of Startups
The companies we work with are hungry to solve a problem, have built a competitive product, and have the drive to succeed as a business. We are proud of the culture of the membership and how the wins of a member company serve as a motivator for others in the Embarc Collective community.
This community comes together in our 32,000-square-foot facility in downtown Tampa, which is quickly becoming the central landing zone for startup activity in the Tampa Bay region.
A Focus on Data & Analytics
Measurement is at the heart of our organization. In 2020, we published several studies and databases to benchmark our region and state's progress in becoming a top location to build a startup, including:
Our 2nd Annual Southeast Capital Landscape
COVID-19 Startup Resource Database
2020 Community Survey
2020 Glaring Gap Report & Updated Florida Women Founder/ Investor Database