A community project since day one.
You might think of ECOMsquare as a place. To its founder, Steve Krueger, the distinctive blue building on West 8th Ave represents the latest evolution of a community he's been building since June 12, 2014. Krueger hosted an Ecommerce Town Hall to connect with professionals in his newly adopted industry, over 100 people showed up, and the seed that would grow into ECOMsquare was planted.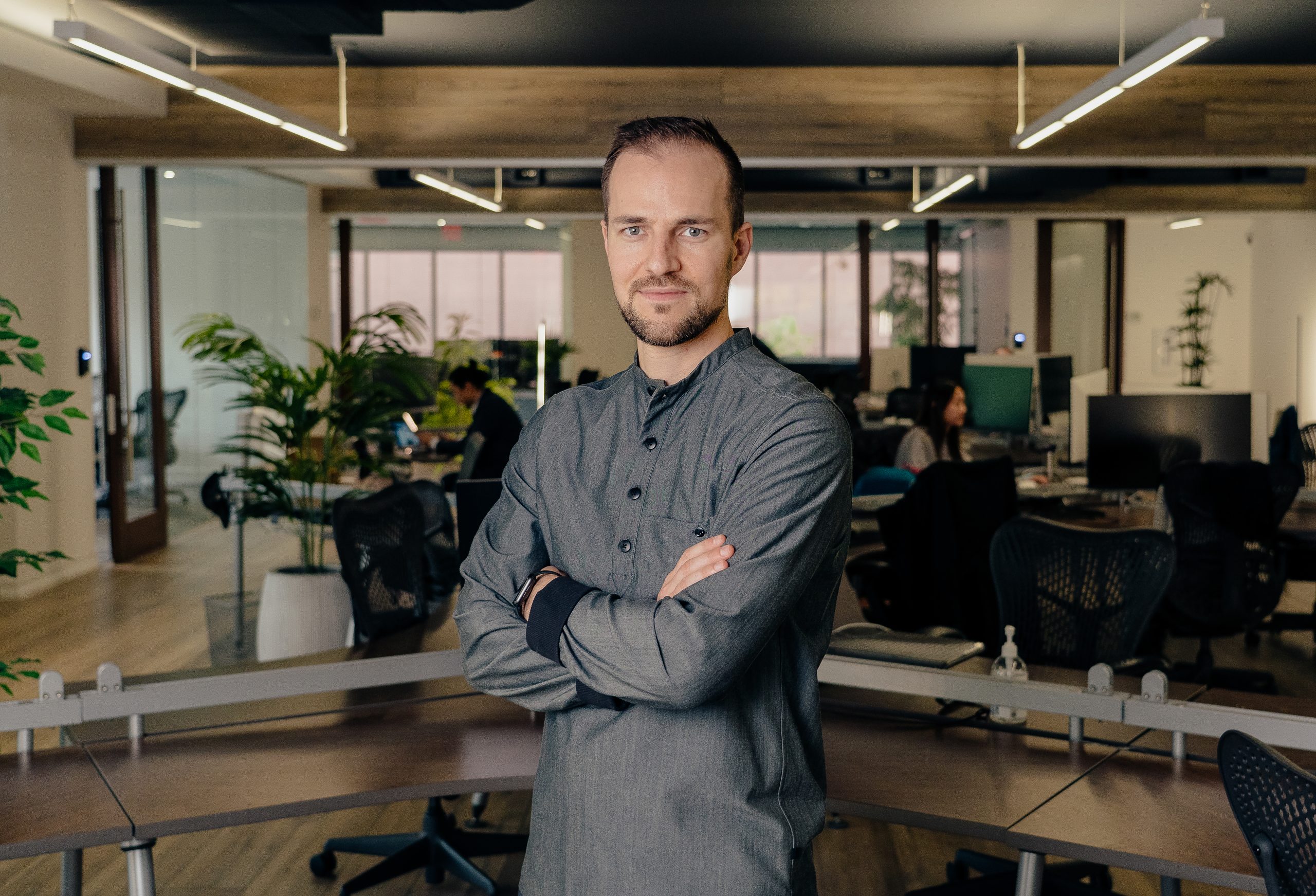 In the years before that formative event, Krueger had built his skills and career as part of an open-source user community (Drupal is an open source CMS). Transitioning into ecommerce, Krueger found an industry lacking the kind of openness within his community that had been so instrumental to his own professional development.
"I haven't seen anything with the ability to replicate that in-person, social learning experience," says Krueger on the value of professional communities. "We went to the extremes during the pandemic, where we were forced to interact with technology and try to create that social environment through Zoom and all that, and it's just not the same. There's something powerful in being able to share physical space, to look someone in the eyes and truly understand their pains and feel their challenges, to ideate on the spot together.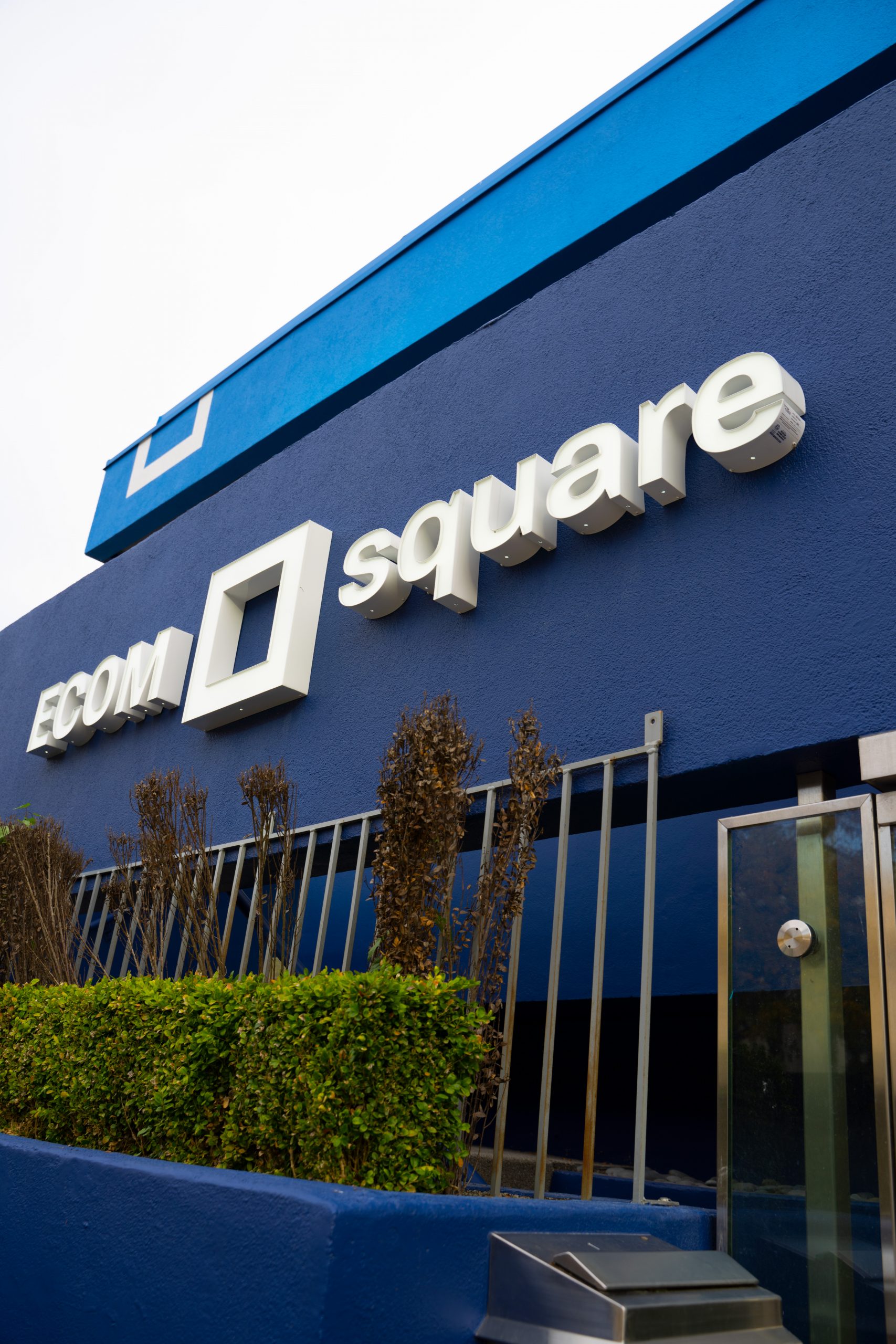 We can do so much together.
The growth of ecommerce in Vancouver is no accident. Apparel giants lululemon, Mountain Equipment, and Arc'Teryx have been headquartered in the city, cultivating a rich talent pool over many years.
"A lot of first-time founders are coming from these behemoth organizations," says Krueger, "and they're bringing valuable relationships with them. From manufacturing to distribution to logistics, as well as opportunities for collaboration with other founders coming out of those giant brands. They're starting their brands from very well established roots, which allows them to elevate their own brands a lot faster than someone who may not have that advantage."
Krueger's mission with ECOMsquare is to create a place and community where anyone, from any background, can become a member and be plugged into the kind of professional network which has been so beneficial to successful ecommerce brands in Vancouver.
"We decided on the model of a coworking facility so anyone could participate," says Krueger on why ECOMsquare has evolved the way it has. "With an accelerator or an incubator, you get access to all these great resources, but entry is restricted to a short-list of companies. We want to reduce that barrier of entry.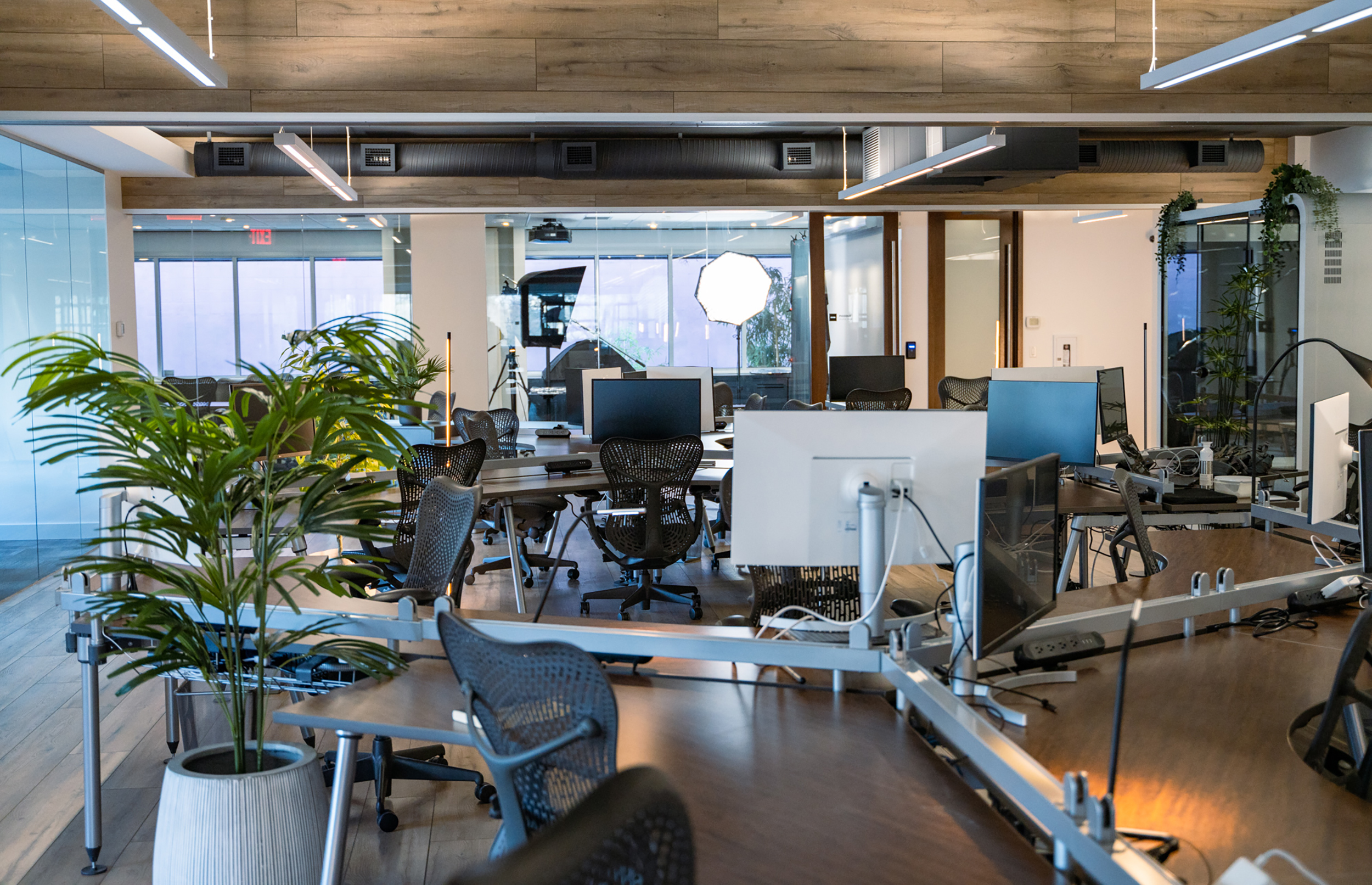 Building the modern ecommerce workspace
Traditional office setups, with just a desk and a computer, are limited in their capacity to enable great work, especially for an ecommerce entrepreneur.
"We're lucky to be in an industry where you can work anywhere in the world with a laptop. You don't need to be in an office. You could be at the beach if you want," says Krueger, "but you're going to be inspired by the space you're in, so we wanted to create an environment that gave people a real reason to come work here."
As a result, ECOMsquare's amenities, like a content studio complete with professional camera, lighting and greenscreen, are purpose built to satisfy the needs of modern ecommerce brands, and meet the expectations of modern ecommerce consumers.
"We distilled years of conversations with founders and saw very similar challenges. It always revolved around access to capital and certain kinds of equipment," says Krueger, "so we built a space and community where you can access the right gear, as well as tap into a network of advice, get direct connections to key vendors like Facebook and Google, access deep shipping discounts with Canada Post…things like that.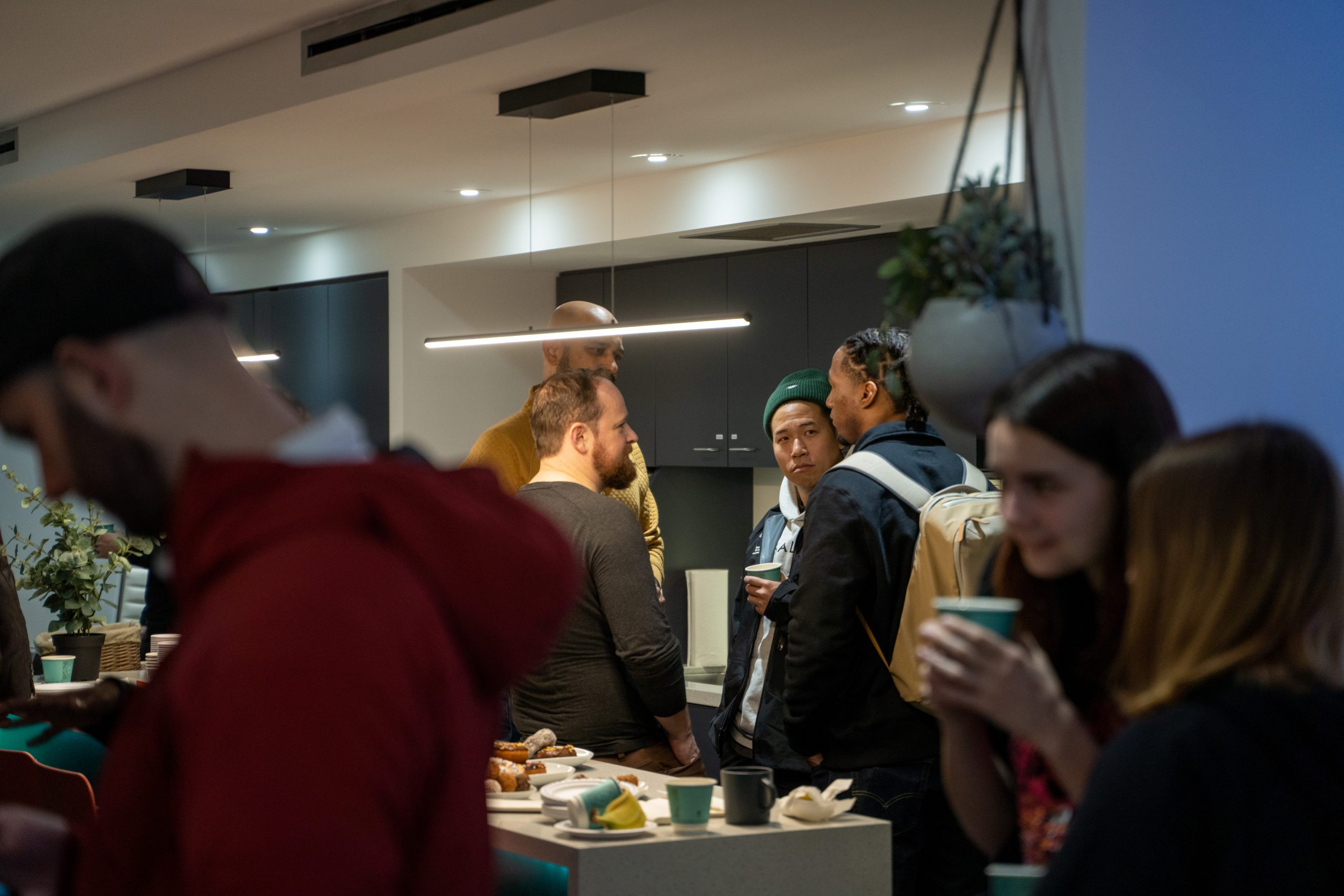 What's next for ECOMsquare?
"We want to continue to enhance our ability to be the connective tissue for early stage ecommerce founders," says Krueger. "We're looking at models where we can invest into businesses in the early stages. For example, we built a course curriculum for ecom founders [in partnership with Alacrity Canada]. It's an ecommerce boot camp where founders can get a 360-degree view of all the tooling and opportunities available to them, and make well-informed decisions for their businesses as a result.