What Dyne Does
Dyne is a B2B SaaS company that specialises in providing cutting-edge analytics for all types of restaurants. Its innovative software utilises AI and machine learning to help restaurants optimise their internal operations and ultimately increase profitability. Their platform's current key features offer a wide range of functionality, from inventory management and customer insights, to sales and expansion forecasting. In one of the most demanding, uncertain industries, Dyne's technology gives restaurants a competitive edge in an ever-changing market climate, and provides restaurateurs of all levels the confidence in making data-driven decisions that drive their business' growth.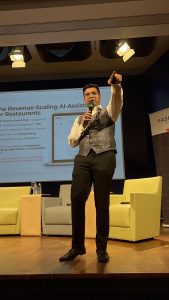 In addition to providing business analytics solutions, Dyne also offers a dynamic consumer app. The Dyne App has a rewards programme called "DyneBucks," which are loyalty rewards that can be redeemed for cash and equivalent gift cards. This is not only done to give the consumer incentives to drive them to your business, but also provides analytics to give restaurateurs a new perspective on their loyal customers, and further improve the restaurant's marketing and operations. Dyne has many ways to encourage more foot traffic into businesses, one of these being Dyne's "Meetups" function, which allows users to easily coordinate group reservations with their friends and fellow Dyne users. Additionally, restaurants have the option to send "Flash Coupons", which are targeted promotions straight to Dyne users. These are some of the many ways in which the Dyne App creates a symbiotic ecosystem for both the customer and business owner to thrive in.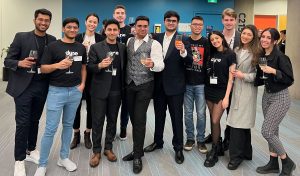 Origin
Dyne was conceived during the COVID-19 pandemic, when the restaurant industry was enduring a historically chaotic and unpredictable time. Due to the restrictions of the pandemic, many of the traditional systems that allowed restaurants to succeed were quickly outdated. People were unable to leave their house, visit restaurants, and meet with their friends. It was during this time of uncertainty Dyne saw the urgent need for innovative processes that could provide more reliable solutions to help both restaurants and their patrons adapt to the new reality of the modern world. Dyne recognized that the key to success in this unprecedented situation was to harness the power of technology, specifically AI and machine learning, to optimise operations and drive growth.
From this, Dyne quickly grew to become a company that is relied upon by countless restaurants for the long term as the go-to solution for a competitive edge in an everchanging market.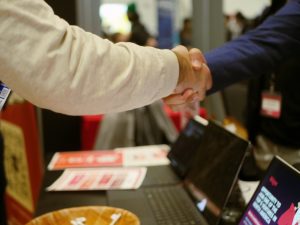 Why Dyne?
Dyne strives to be a revolutionary catalyst in the restaurant industry. Restauranteering is one of the most turbulent ventures and is a field that requires the latest technology and datadriven insights. Innovation has played a crucial role in Dyne's organisation from the very beginning and it continues to drive their development and growth.
Dyne tailors solutions to meet the specific needs of clients in a plethora of different regions. It prides itself on being extremely versatile and caters to the needs of businesses of all types. Whether it be a big enterprise or a small mom and pop, franchisor or franchisee— Dyne has solutions for all. From POS integration to expansion location recommendations based on the analysis of various data points, Dyne is able to provide a truly personalised experience for their clients through a myriad of AI-powered functions.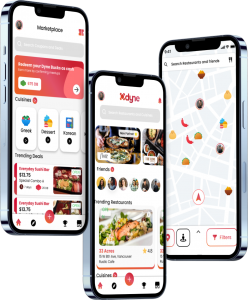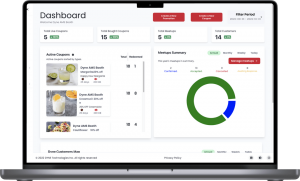 Milestones
Dyne has achieved a multitude of milestones since its foundation; a few of these include being named the #1 Top BC Venture at the Valhalla Investment Summit, one of the Top 5 Startups at the Collision Conference and raised an oversubscribed seed funding (1.5M) round. Dyne and Microsoft signed a long term partnership agreement in Q3'22. Since then, the two partners have collaborated on joint sustainability campaigns, cloud scalability, and product development with Azure and OpenAI. Together, they are set to expand Dyne across Canada and beyond.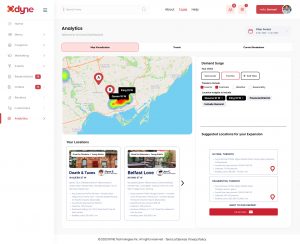 All of these accomplishments demonstrate the strength and usefulness of Dyne's innovation, and are a testament to the diligent work and dedication of its team. Dyne continues to redefine what is possible in the restaurant industry and they're aiming to expand their services to more global markets. They aim to always improve and enhance their product with upcoming features and functionalities that cater to the widest audience possible.