Two-wheelers are the easiest way to zip in and around Bengaluru's congested roads and it's fitting that India's first smart urban mobility solution, Bounce (previously Metro Bikes) was born in this city.
,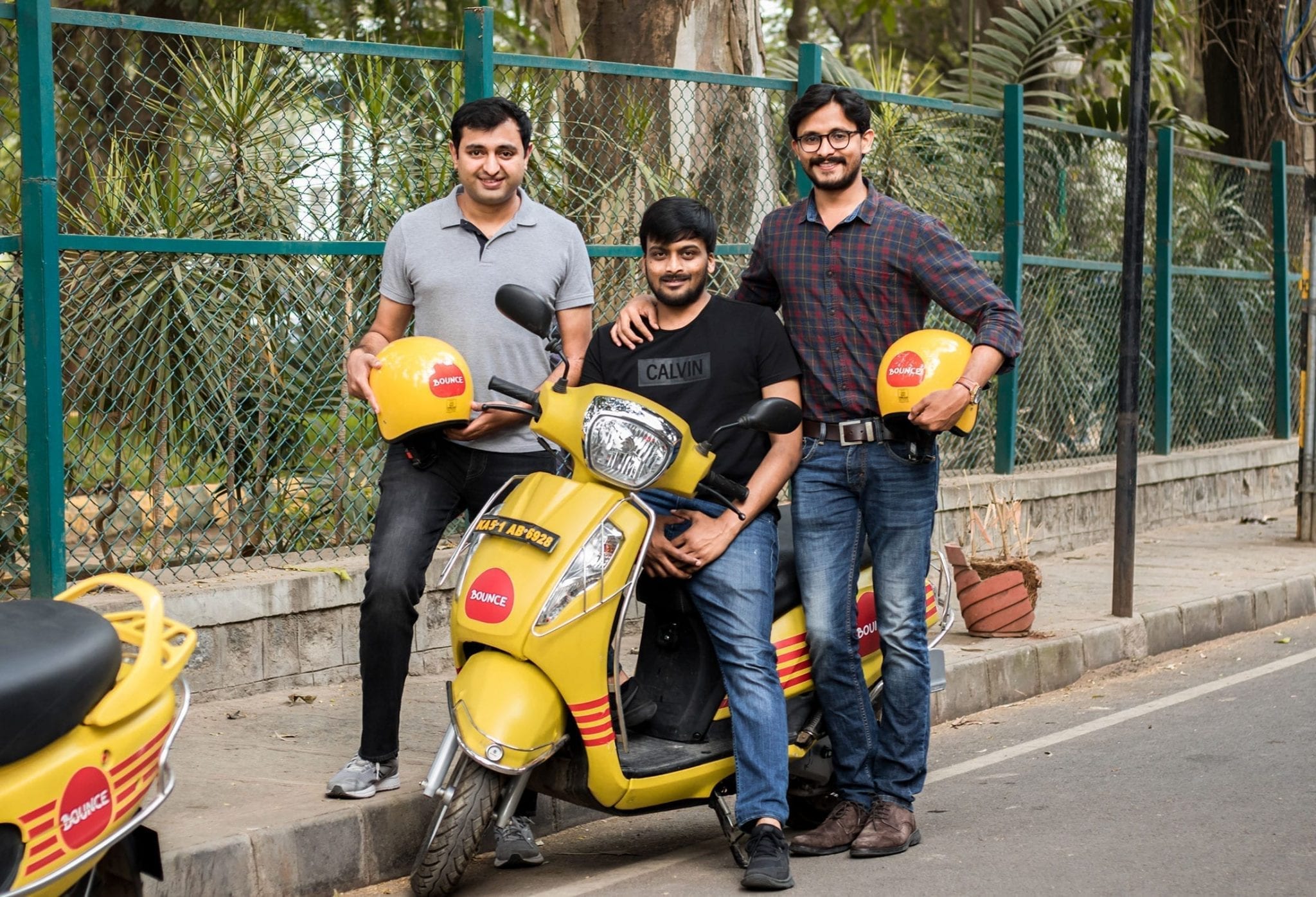 Varun Agni, CO-founder & CTO, Vivekananda Hallekere, Co-Founder & CEO, and Anil G, Co-Founder & COO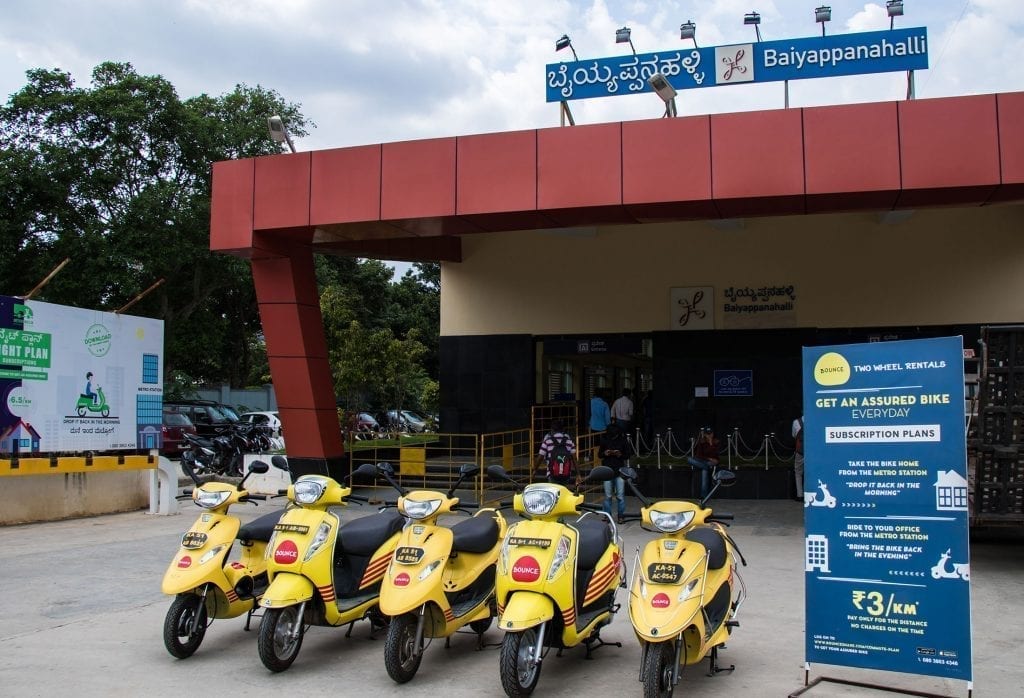 Bounce has 4000 keyless bikes in Bengaluru which are used for 2,50,000 rides a day; the number is increasing each week.
Only 18 percent of 1.5 billion Indians have access to personal mobility. At Bounce, we focus on creating solutions for the other 80 percent in the form of affordable and accessible daily commute options.– Vivekananda Hallekere, Co-Founder & CEO
Bounce is the first in the country to provide a dockless mobility solution with keyless scooters, aimed at making daily commutes stress-free, faster, reliable and convenient. Co-founded by Vivekananda Hallekere, Varun Agni and Anil G, Bounce is the pioneer of keyless technology in India-Varun and director Nishchay AG owns the patent), which has made waves on a global scale. It entered the urban mobility space in early 2016, with first and last-mile solutions through bike rentals at the Metro Stations in Bengaluru, and in April 2018, it launched the dockless, keyless scooter service.
Making optimum use of modern technology, the keyless bikes are equipped with an indigenously developed smart access system that gives temporary access for users to the company's fleet of 8000+ vehicles, which are aggregated and not owned by the company. A customer base of over 2.5 lakh users, points to the enthusiasm of day-to-day commuters. Bounce doesn't buy the vehicles but aggregates them and offers a partner programme for people to rent their bikes to the company.
Prior to this, the founders had started India's first luxury bike rental service that made high-end models accessible at affordable prices. Wicked Ride was all about bringing "a hint of material luxury to ordinary lives", and while the service still continues, the founders realised that the need of the hour lay elsewhere, in the urban mobility sector. "We believe that cities need an affordable mobility solution that would save time, reduce congestion and is commuter-friendly", says Vivekananda.
With an investment of over US$30 million, the company saw one of the largest funding rounds for a local startup in 2018. It acquired OFO India's assets to enter the domain of dockless cycle sharing in November 2018. Bounce has also received multiple grants from Toyota Mobility Foundation and the Karnataka Government to bring about an urban mobility transformation in the state. It is among four companies that have been granted a license to operate in Bengaluru's public bicycle sharing system. Bounce has partnered with mass rapid transport across the country and operates in more than 11 cities across the country, and plans to introduce electric scooters in the near future.