ANSWERING THE CALL TO HEAL
For as long as I can remember, medicine has been a special calling for me. And nearly as long, I realized my passion for healing was through dermatology. This was a gift that I inherited from my father, Frederick David Curcio, III, M.D. He knew that he was placed on this earth to serve others through Obstetrics and Gynecology. I grew up marveling at his medical and surgical skills, his aptitude for connecting with patients with his compelling bedside manner, his tireless energy, his prowess for teaching, and his dedication to serve those who were less privileged. My parents grew up disadvantaged – an example of the American Dream – where hard work and education were their keys to a better life.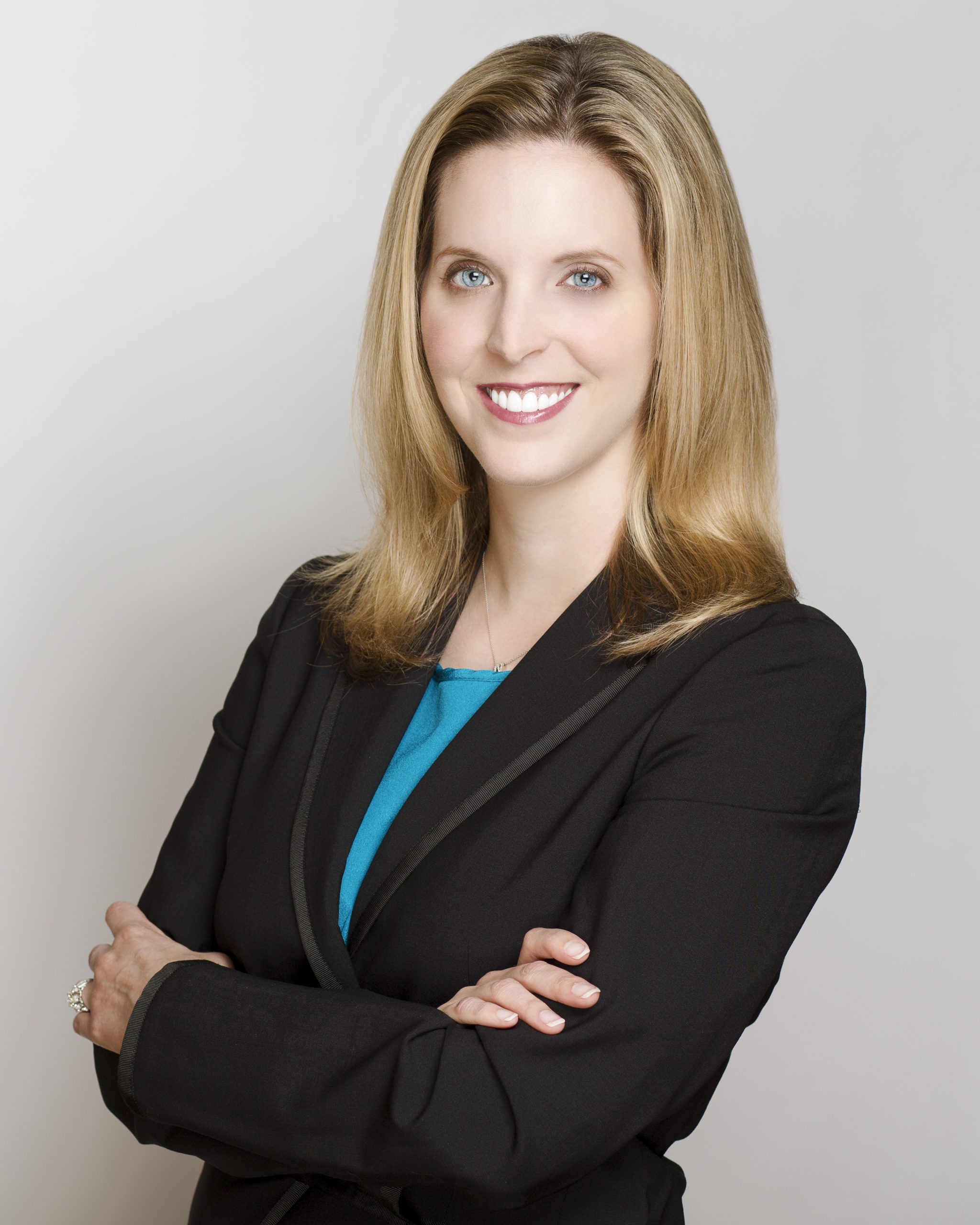 Natalie M. Curcio, M.D., M.P.H., M.M.H.C.
PREVAILING THROUGH TRAGEDY
On a Sunday afternoon, August 4, 1991, my life changed forever. A devastating car wreck happened, and my mother, my brother, and I walked out of the car. My father did not, dying at the age of 38. My life was turned upside down that day and my world crashed down around me. I made a conscious decision not just to survive, but to follow my passions and dreams inspired by my father. Prevailing through adversity through self-reliance and perseverance was the way I could honor my father's legacy. As I entered 8th grade a few weeks later, education became my distraction and source of steady peace among the chaos happening around me. My true fondness for languages and academics were born out of this experience.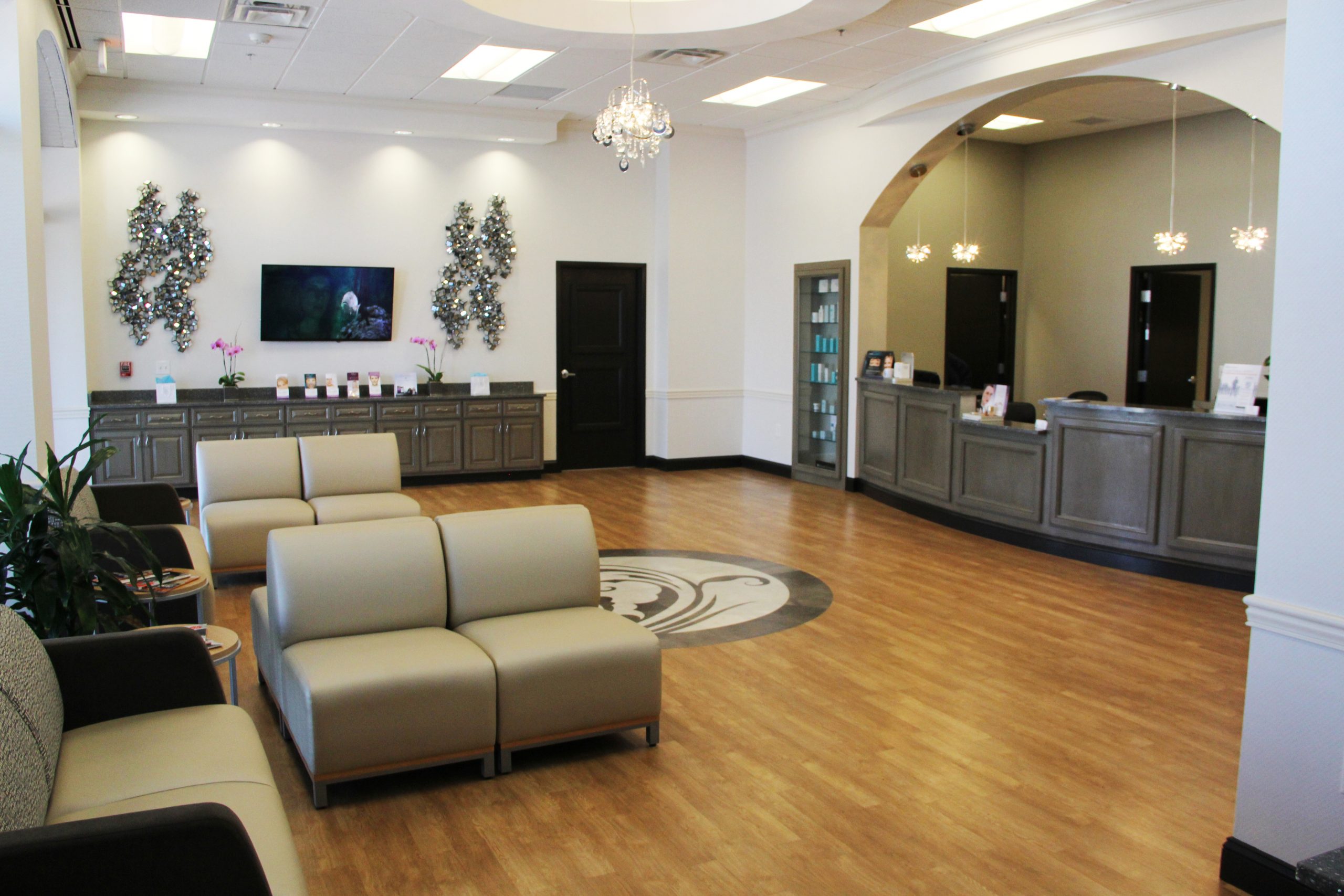 EMBRACING THE WORLD
Soon after my father's death, I was inspired to study Spanish. I was grateful for the opportunity to spend summers abroad in Madrid and eventually developed near native fluency in Castellano. My motivation for studying foreign language was to better communicate with and understand millions of people in order to serve them better as a physician. However, I realized that with language acquisition, one not only acquires the ability to speak to people, but also gains the capacity to understand different cultures, ways of thinking and unique perspectives. I was better able to connect with different types of people as I became a global citizen. This realization ignited an enthusiasm to study more romance languages, including Portuguese, French, and Italian. Being multilingual has offered me opportunities to travel and meet people all over the world, and practice medicine on a global stage. These travels include both academic lecturing and writing, in addition to providing free medical and surgical care to underserved communities.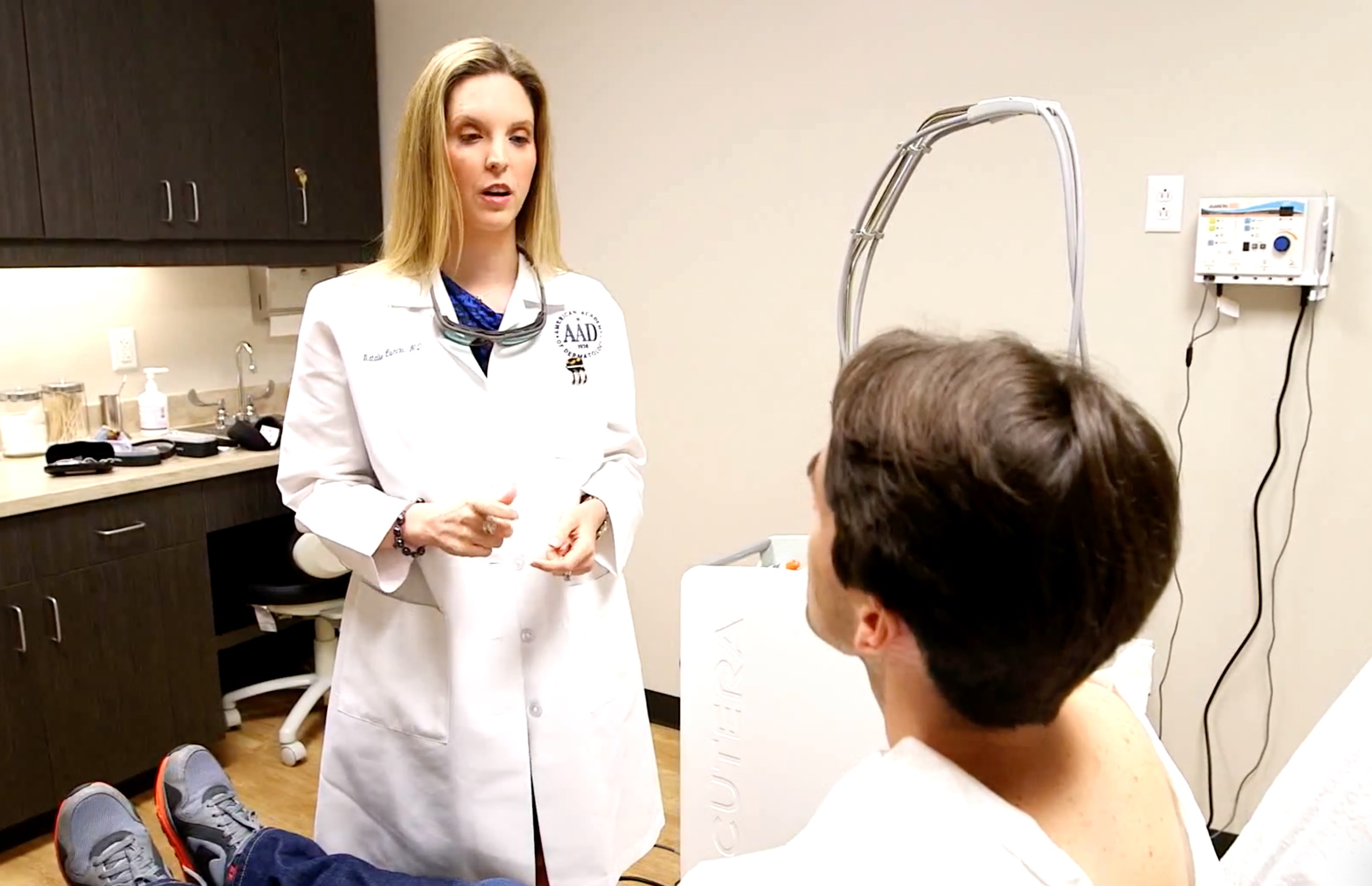 Dr. Curcio conducting a Cosmetic Consultation
EDUCATING AT VANDERBILT
It was my selection of Vanderbilt University that brought me to Nashville in 1996, a thriving city that I have called home for over 25 years. I am a quadruple 'Dore, with four Vanderbilt degrees. I received my Bachelor of Arts in Spanish Literature from Vanderbilt University. I, then, completed my Doctor of Medicine, Master in Public Health, and Dermatology Residency at Vanderbilt University School of Medicine. I am a board-certified dermatologist who is double-fellowship trained in Cosmetic and Laser Surgery and Mohs Micrographic Surgery. In addition, I received a Master of Management in Healthcare from Vanderbilt's Owen Graduate School of Management.
My father's influence inspired me to serve as a mentor and give back to the next generation of medical leaders. I continue to support Vanderbilt by serving as Assistant Adjunct Professor of Health Policy in the School of Medicine. I am especially grateful to speak as a woman entrepreneur, modeling how to run a successful medical practice and business, while providing value and dedicated customer care.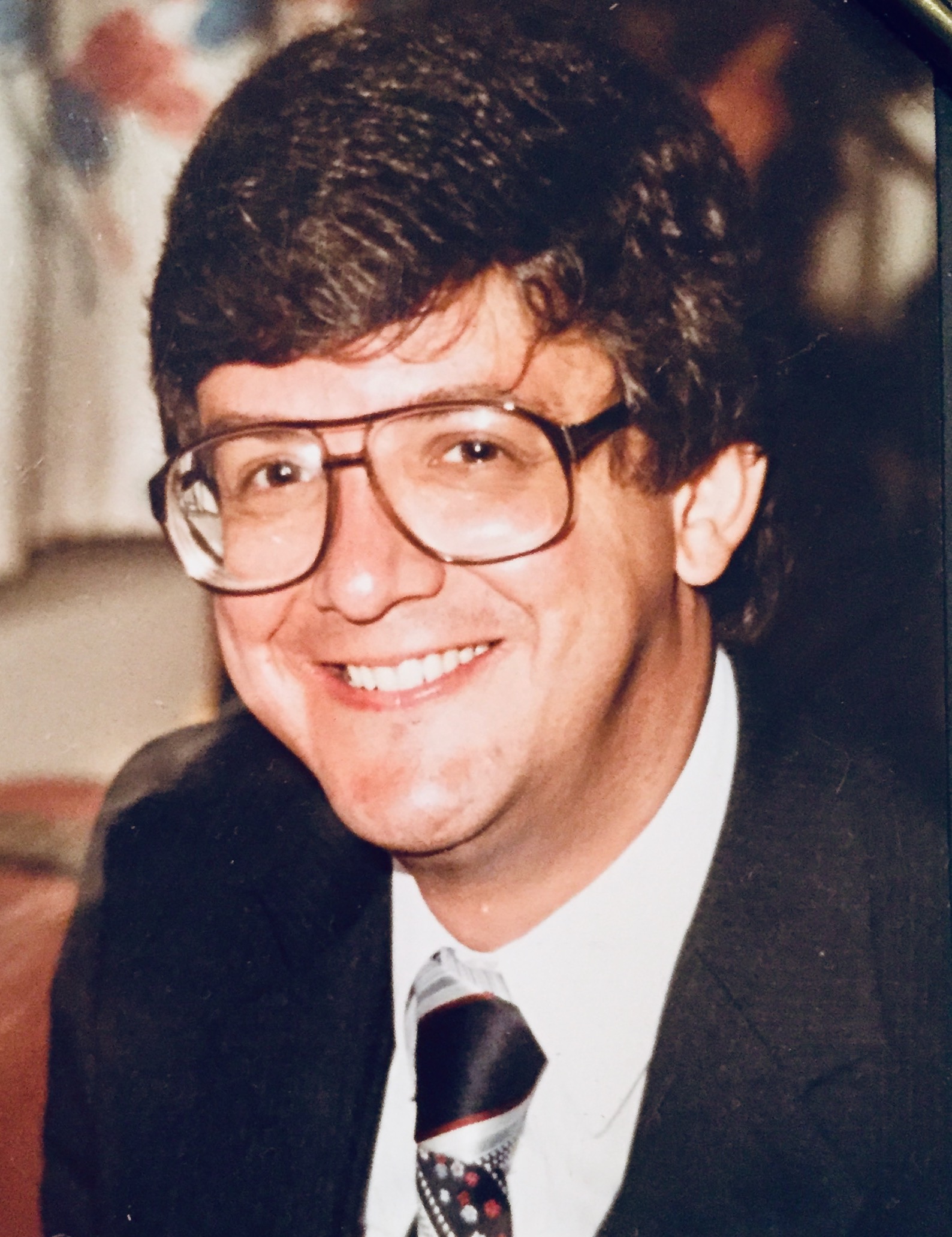 Frederick D. Curcio, III, M.D
LEADING WITH SCIENCE AND TRUTH
My education and training enable me to serve as a thought leader. I have always sought out the scientific evidence behind drugs, procedures, technology, products, and devices. My commitment to science, coupled with my training and expertise, ensure that I am able to offer patients the most cutting-edge technology in products and devices at my office. In a world of social media and beauty influencers – truth matters. Life-long reading and investigation not only ensures that care is accurate and up-to-date, but it underscores that health care means providing the best and safest patient outcomes in clinical care.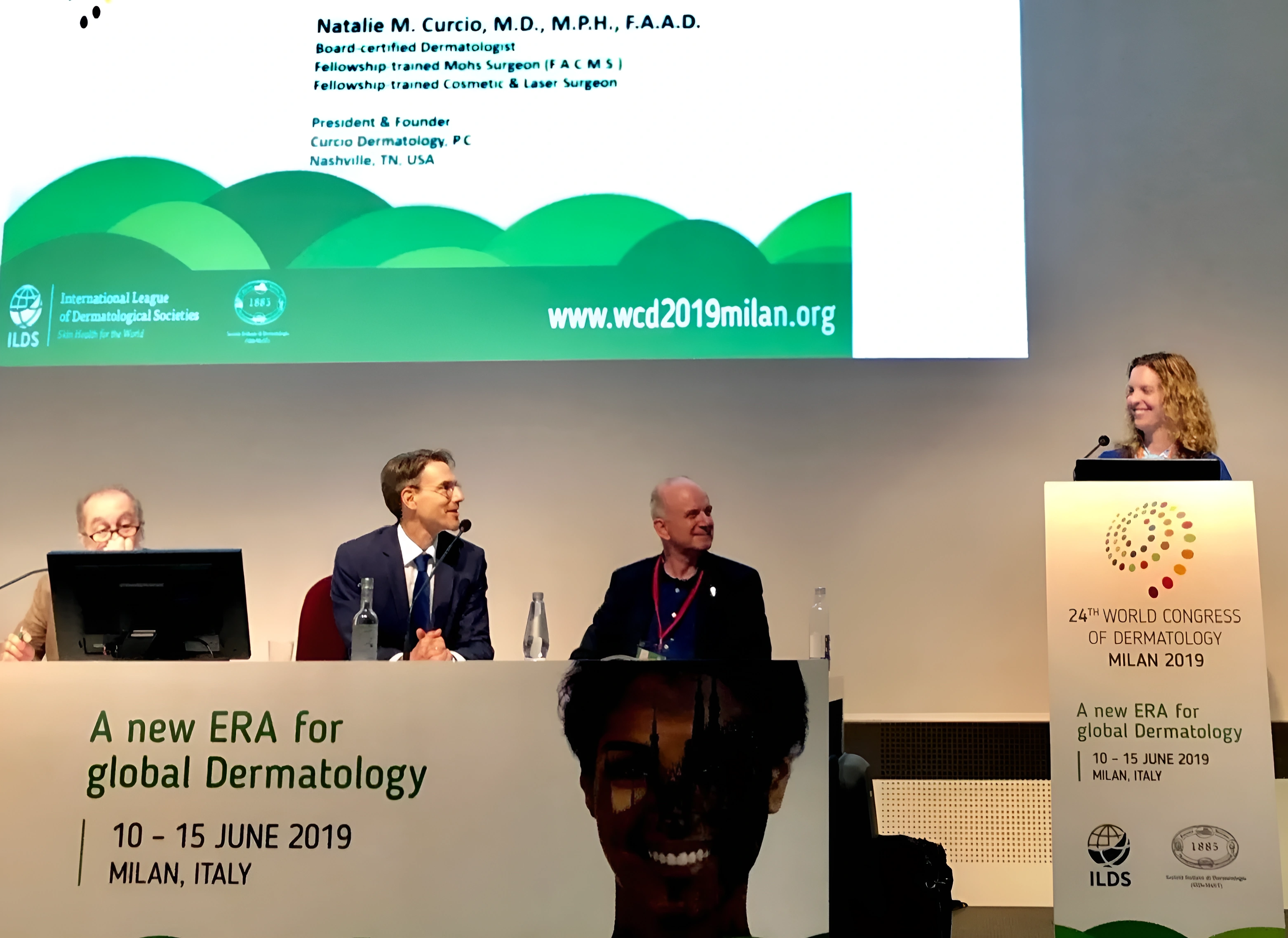 Dr. Curcio speaking at the World Congress of Dermatology 2019 in Milan
CREATING A NASHVILLE BUSINESS
I opened my dermatology practice in the heart of Music City. My vision was for a boutique-style, private practice in a retail space that is beautiful, calming, and engaging. My patients enter a place in which they are greeted with a smile – an environment that feels more like sitting in Nordstrom's versus a hospital waiting room. They choose a Nespresso or bottled water while waiting and have the option of browsing medical grade cosmeceuticals or make-up or watching television before their appointment. Plants, particularly orchids, grow freely in the natural light with high ceilings. There are comfortable sofas and chairs for relaxing. My goal is for the environment of Curcio Dermatology to make patients feel relaxed and special. Patients deserve customized care and respect in a place in which they trust.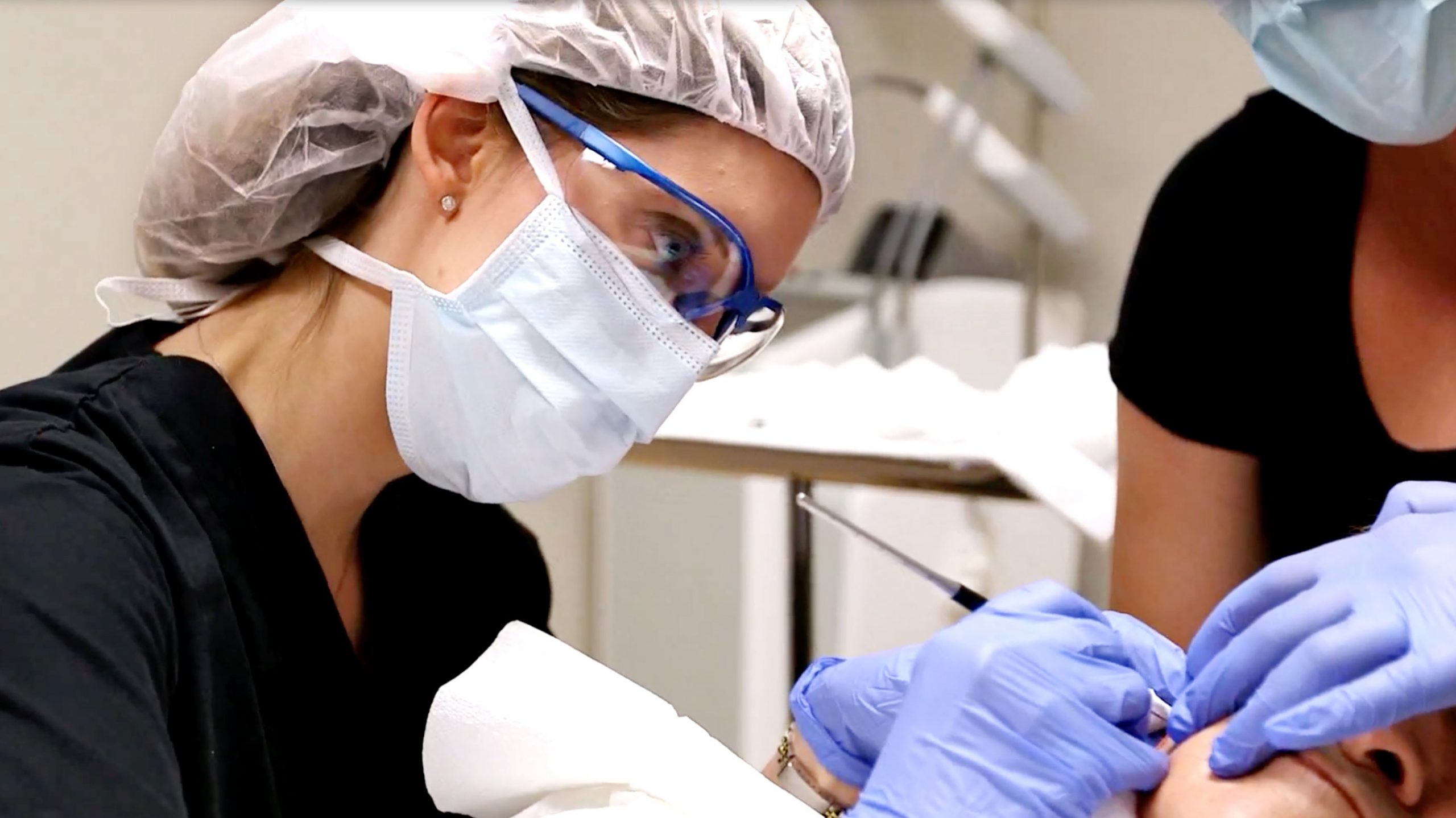 Dr. Curcio performing Mohs Micrographic Surgery
LOVING THE VOCATION
A vocation is more than a job; it's a calling inspired by my father. Leading Curcio Dermatology is what I was born to do. If I could choose any job on the planet, it would be what I am doing today because of the way it makes me feel. It is a privilege to do it with a smile after decades of training while following in the footsteps of my father. It is a pleasure to read more and study more to be the best for yourself and for your patients each and every day. And, it is knowing that after an exhausting day, you have the honor to wake up and do it again tomorrow.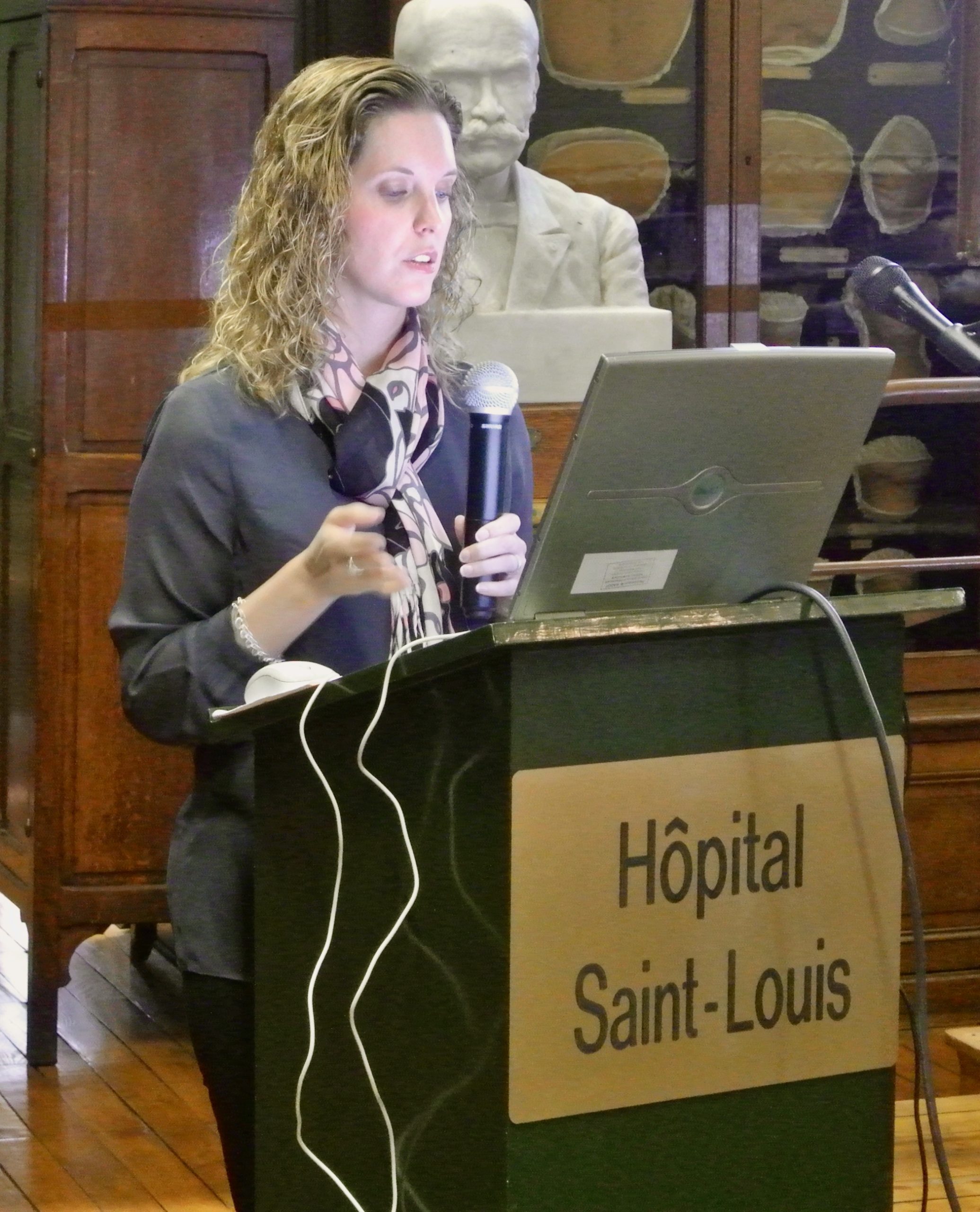 Dr. Curcio giving grand rounds at L'Hopital Saint-Louis in Paris
My father used to say "I was Born to Deliver," and "this means so much more than babies; it also embodies great quality health care." I have thought about conversation for over 30 years. After running my own private practice for nearly a decade, I finally discovered what he truly meant. For me, Born to Deliver great quality health care signifies the integration of clinical medicine, healthcare business, and quality relationships. These connections provide personal fulfillment and help me to continue my father's legacy while building my legacy to give to the next generation.