ELEVATOR PITCH
Crooms Academy of Information Technology (AOIT) is the only all magnet high school in Seminole County and is part of the National Academy Foundation. At Crooms, all 700 students are given opportunities to pursue coursework in network systems, computer science, and multimedia design. Crooms AOIT students benefit from a small school environment, individualized attention, and access to meaningful career readiness and work-based learning experiences in the technology industry. In addition, they have the opportunity to attend the annual TechFest conference, which provides real industry exposure, education, internship, and scholarship opportunities.
,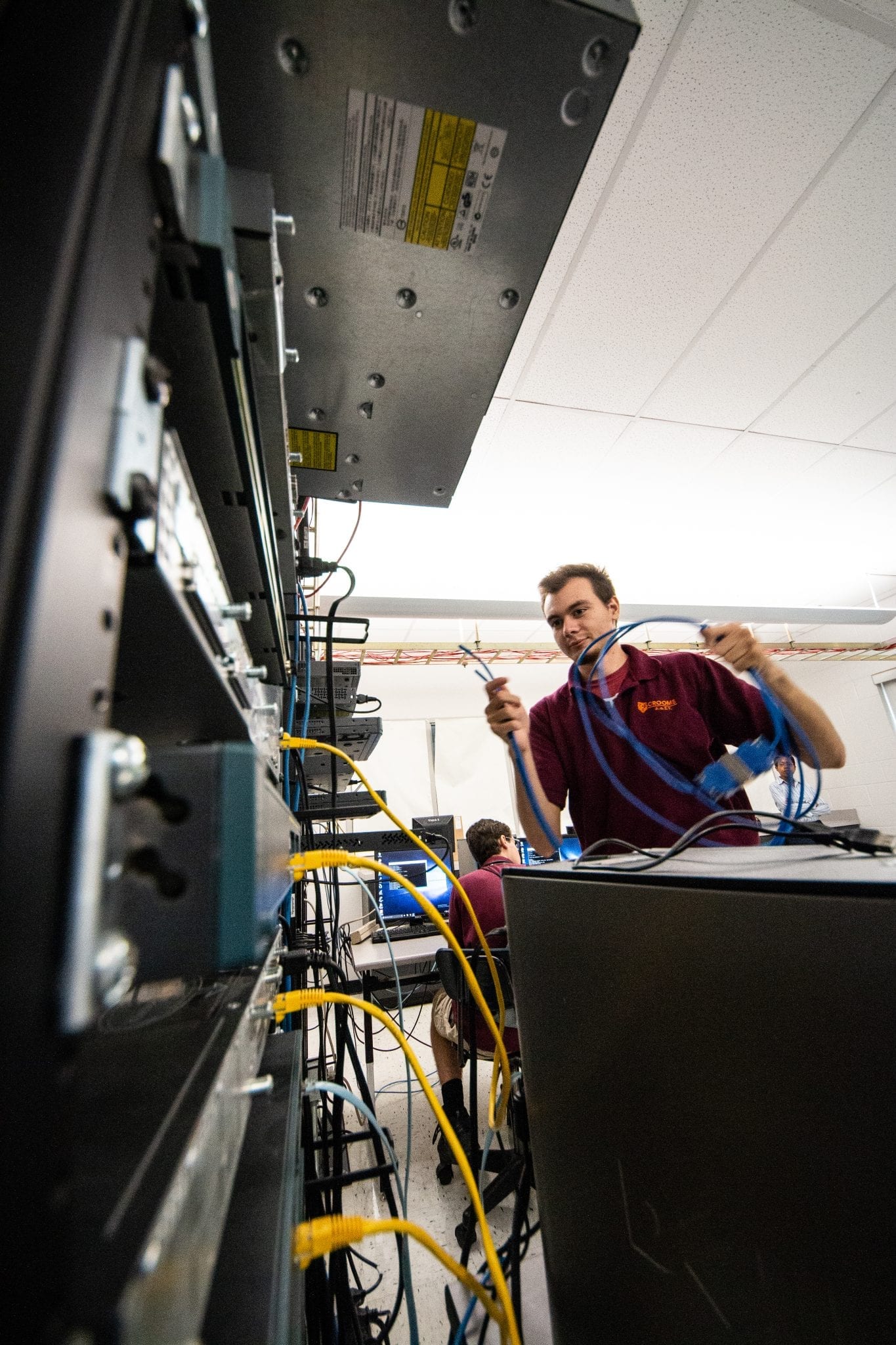 <p style="font-size: 17px; color: #000000; margin-top: 10px; font-family: 'Alegreya', serif;">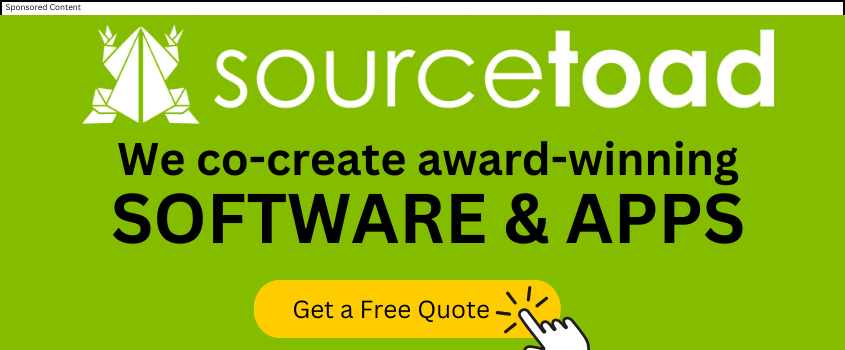 OUR STORY
Originally established in 1926, Crooms Academy is a pillar of the Historic Goldsboro and Sanford communities. The academy's first principal and founder, Joseph Crooms along with his wife Wealthy Crooms donated over 17 acres of their own property to Seminole County to build the school, providing African-American secondary students the opportunity to study the Arts and Sciences for the first time in Central Florida.
Crooms Academy of Information Technology is a member of the National Academy Foundation and has been recognized as a Distinguished Academy for eight consecutive years, NAF's highest honor. As a member of the NAF network, Crooms provides students multiple opportunities to connect with our partners in industry through job shadowing, internships, and our showcase event, the Seminole County TechFest held right here at Crooms each Spring. In addition, Crooms AOIT also boasts the highest rating from Magnet Schools of America, recognized as a Merit School of Excellence.
,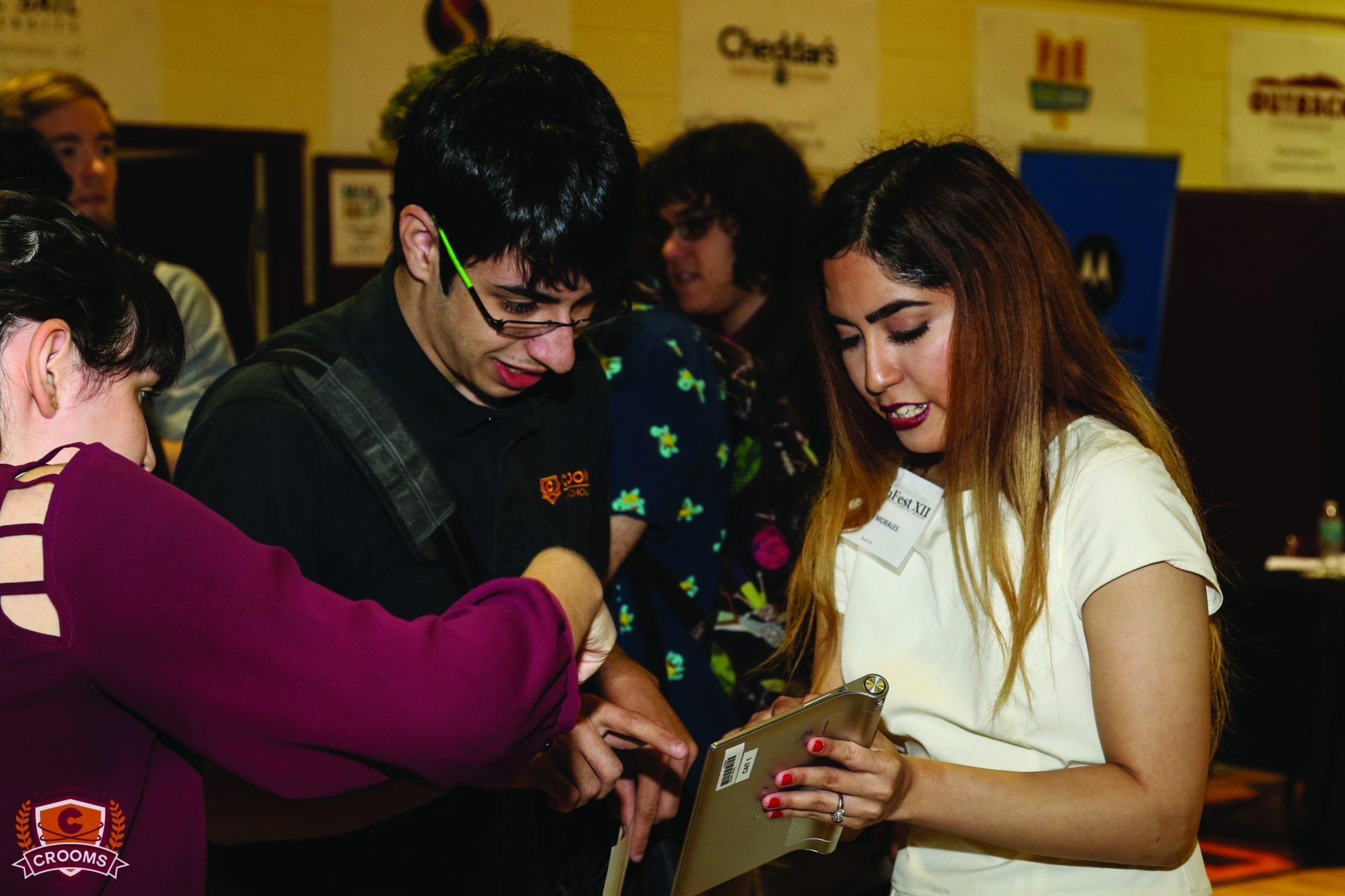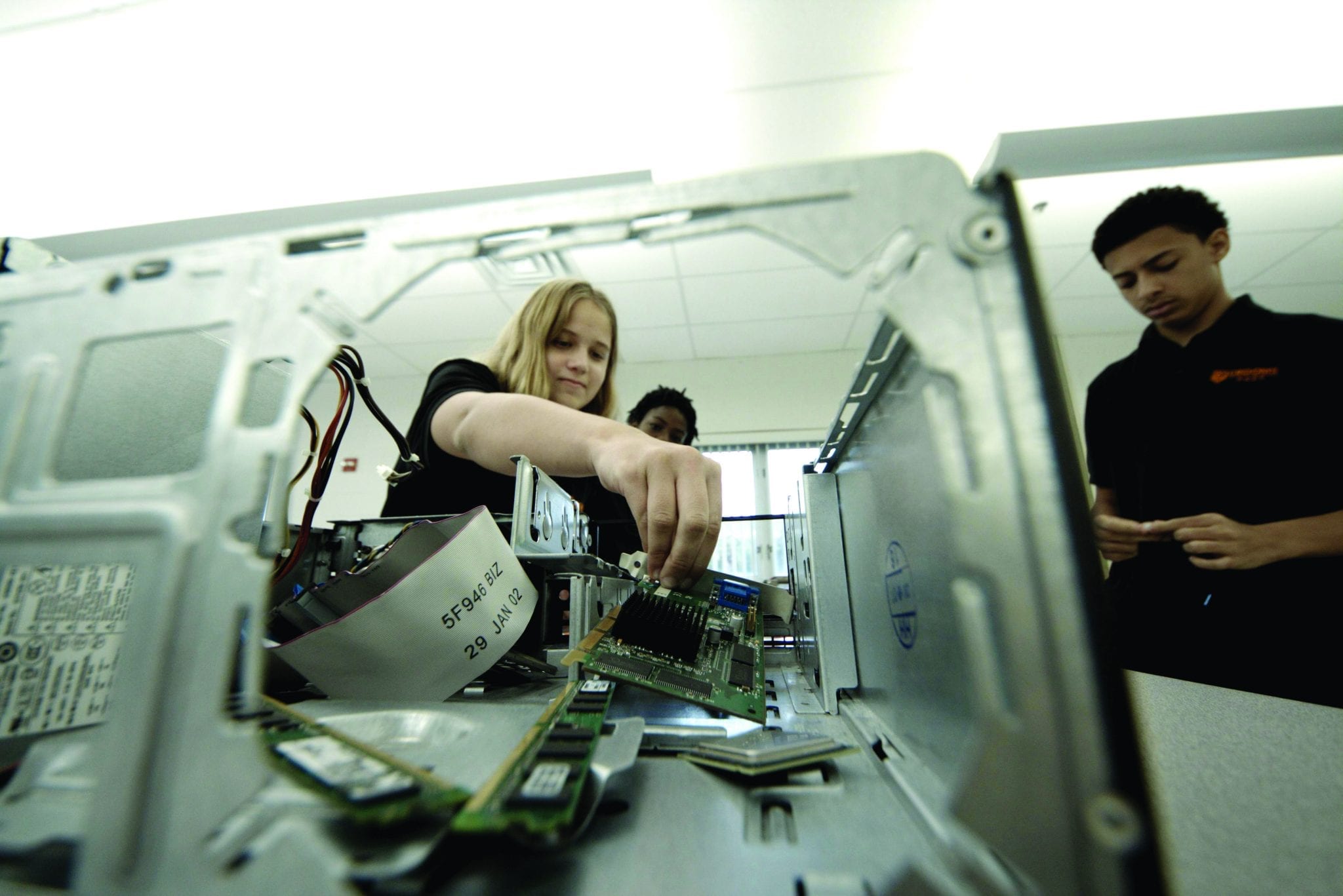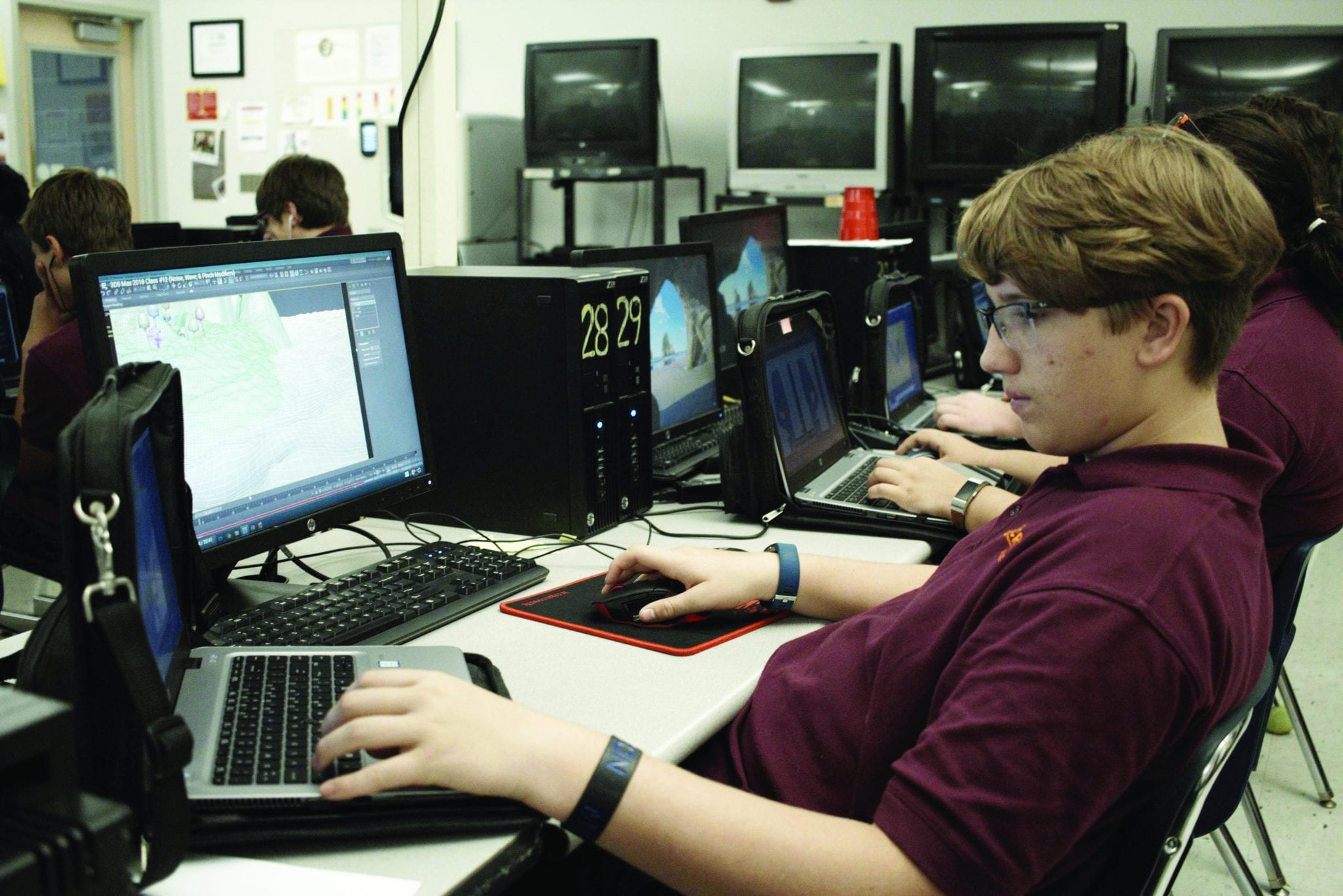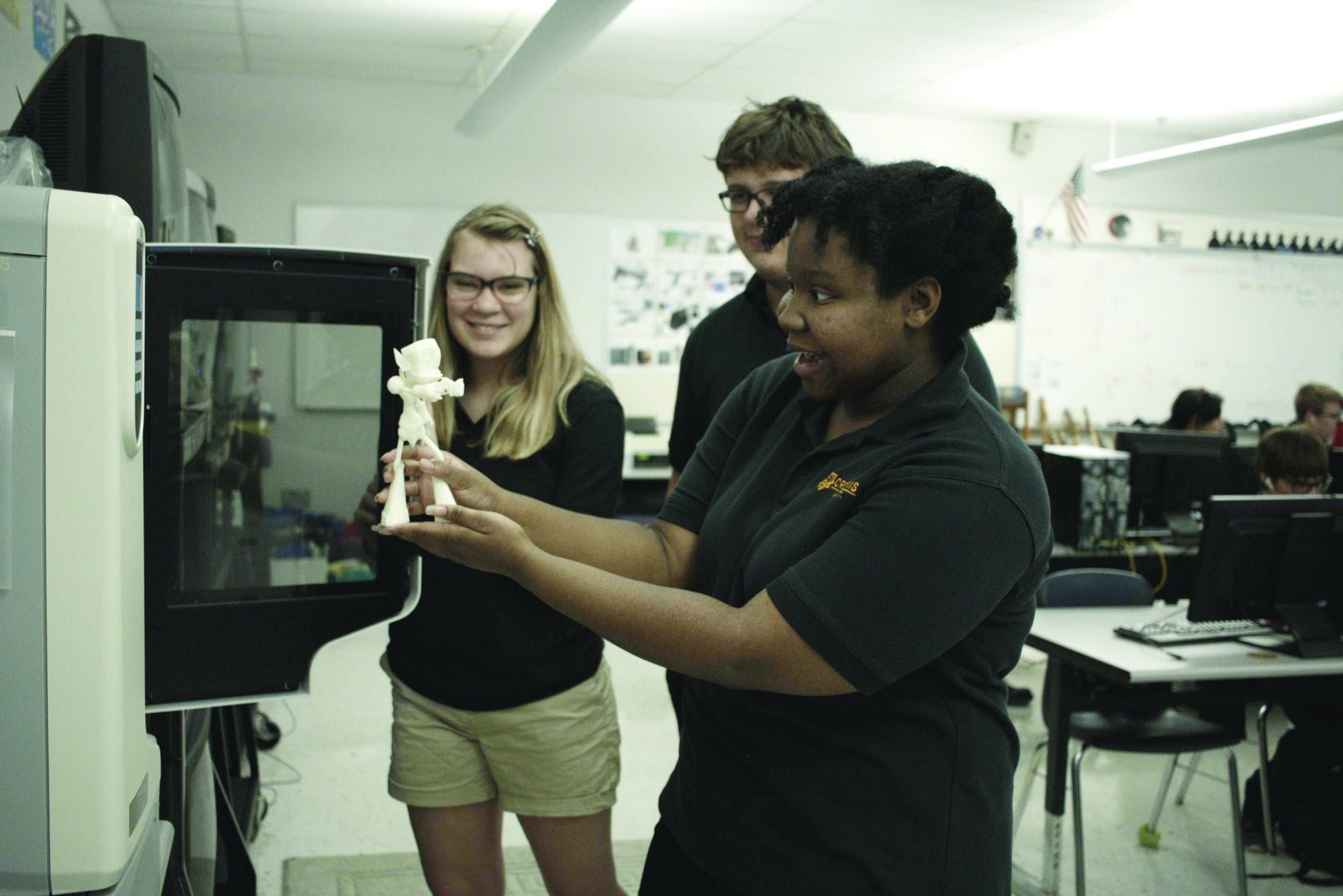 Crooms AOIT is Seminole County Public School's only dedicated magnet high school. All students who reside in Seminole County and successfully complete the 8th grade may apply for admission. The size of the campus allows for the capacity of approximately 700 students. The school offers a well-rounded high school experience with a rigorous academic program and technology-focused coursework in the areas of multimedia design technology, computer programming, and network systems technology. Crooms' students benefit from a small school environment and individualized attention, and opportunities to earn college credits through the Dual Enrollment program at Seminole State College of Florida, Advanced Placement coursework, and Career Pathways. In partnership with Seminole State College, Crooms Academy of IT offers a pathway allowing students to earn their Associate of Arts degree while earning their high school diploma, making Crooms a collegiate High School.
Crooms offers a full menu of athletic programs to include baseball, basketball, volleyball, soccer, track, cross-country, bowling, golf, and swimming. Our extra-curricular opportunities include Business Professionals of America, National Honor Society, SECME, Mu Alpha Theta, Academic Team, Spanish National Honor Society, Beta Club, Sanford Mayor's Youth Council, Drama Club, and of course the ever popular CroomsCon among many others.