On a quiet street in East Vancouver, you'll find a component manufacturer with market-leading solutions to two of the most pressing sustainability challenges of our time: decarbonizing both transportation and the built environment. Founded as dPoint technologies in 2005, CORE Energy Recovery Solutions is a diversified manufacturer that specializes in the design and manufacture of components for ventilation and Fuel Cell systems.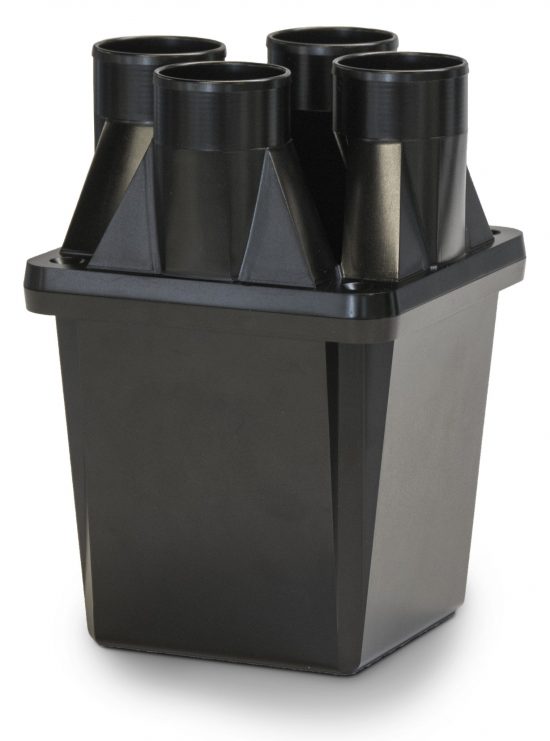 In the early days, CORE's focus was centred on Fuel Cell Humidifiers (FCH). The FCH built by CORE utilizes a unique polymer membrane that optimizes the functionality and durability of a hydrogen fuel system. As lofty predictions of a hydrogen economy failed to materialize in the late 2000s, CORE was spurred to consider alternative applications for the membrane technology underpinning its hydrogen fuel cell humidifiers.
After some market research (read: googling), the team landed on enthalpy exchangers, a component used in ventilation systems to save energy. Prototypes demonstrated that the polymer membrane conferred a number of game-changing characteristics that enabled CORE to find early and sustained success in the ventilation market. Over the last decade, CORE has sold over 1 million exchangers around the world.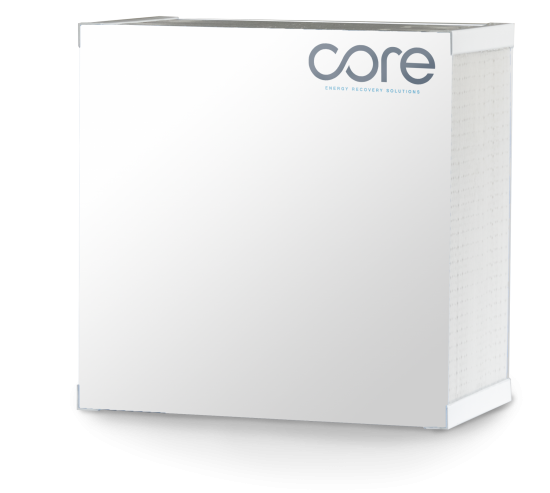 This growth trajectory did not go unnoticed, and in 2015, CORE was acquired by the Zehdner group, a Swiss multinational with a reputation for excellence in the Passive House space. The investment proved
synergistic, as CORE supplied polymer membrane to Zehnder subsidiaries while leveraging European design expertise. CORE is now working with Canadian and European manufacturers to create the next generation of high-efficiency exchangers for the North American market.
,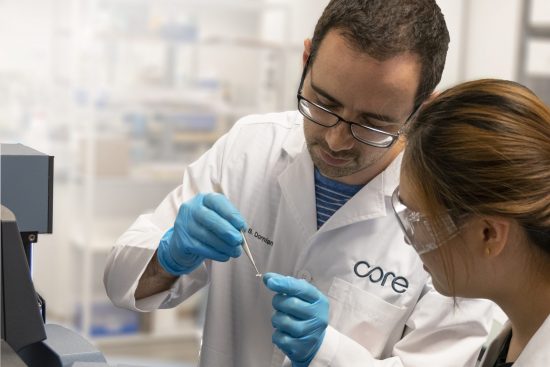 With the onset of COVID-19, CORE's mission to provide healthy indoor air has taken on a new sense of urgency. The polymer membrane that underpins each CORE exchanger is certified to ASTM F-1671, meaning that viruses, including COVID-19, cannot penetrate it. Throughout the pandemic, CORE's team of engineers and production operators have worked overtime in an effort to supply exchangers for critical applications such as COVID vaccine research centers, senior living facilities, and schools.
As CORE expanded its vision to the ventilation market, it maintained a diligent research and development program focused on fuel cell humidifiers, retaining the dPoint brand as a subsidiary of CORE. This focus has begun to pay dividends as interest in alternatives to fossil fuels has accelerated. While hydrogen cars and trucks have not yet displaced the internal combustion engine, dPoint has found a strong niche in the forklift market and range extension applications.
As retailers such as Amazon and Walmart build out networks of warehouses to enable online shopping, the forklift market is expected to grow consistently. Concurrently, dPoint is working with major automotive manufacturers on mass-market offerings. With strong partnerships and consistent growth, dPoint is doubling down on the future of hydrogen and investing in automation processes to improve capacity.
While consistent revenue growth, increasing market size, and a slew of patents bode well for CORE's margins, the CORE team knows that its solutions are bigger than business. The CORE and dPoint team have helped prevent the emission of countless tonnes of CO2, while dramatically improving the spaces in which we work, live, and play. As the reality of climate change pushes the world to green solutions, expect this Vancouver-based company to be a little less quiet