Featured as one of the 50 most influential young Indians in 2018 by GQ and in Entrepreneur India's list of 35 under 35 for 2019, Karan Virwani has changed the way young Indians work. He brought WeWork, the New York-based collaborative workspace giant and the 2nd largest startup in the world, to India in 2017 in collaboration with the Embassy Group. It's currently present in 21 locations across 3 cities (Bengaluru, Mumbai, and NCR region), with 35,000 desks and 25,000 members.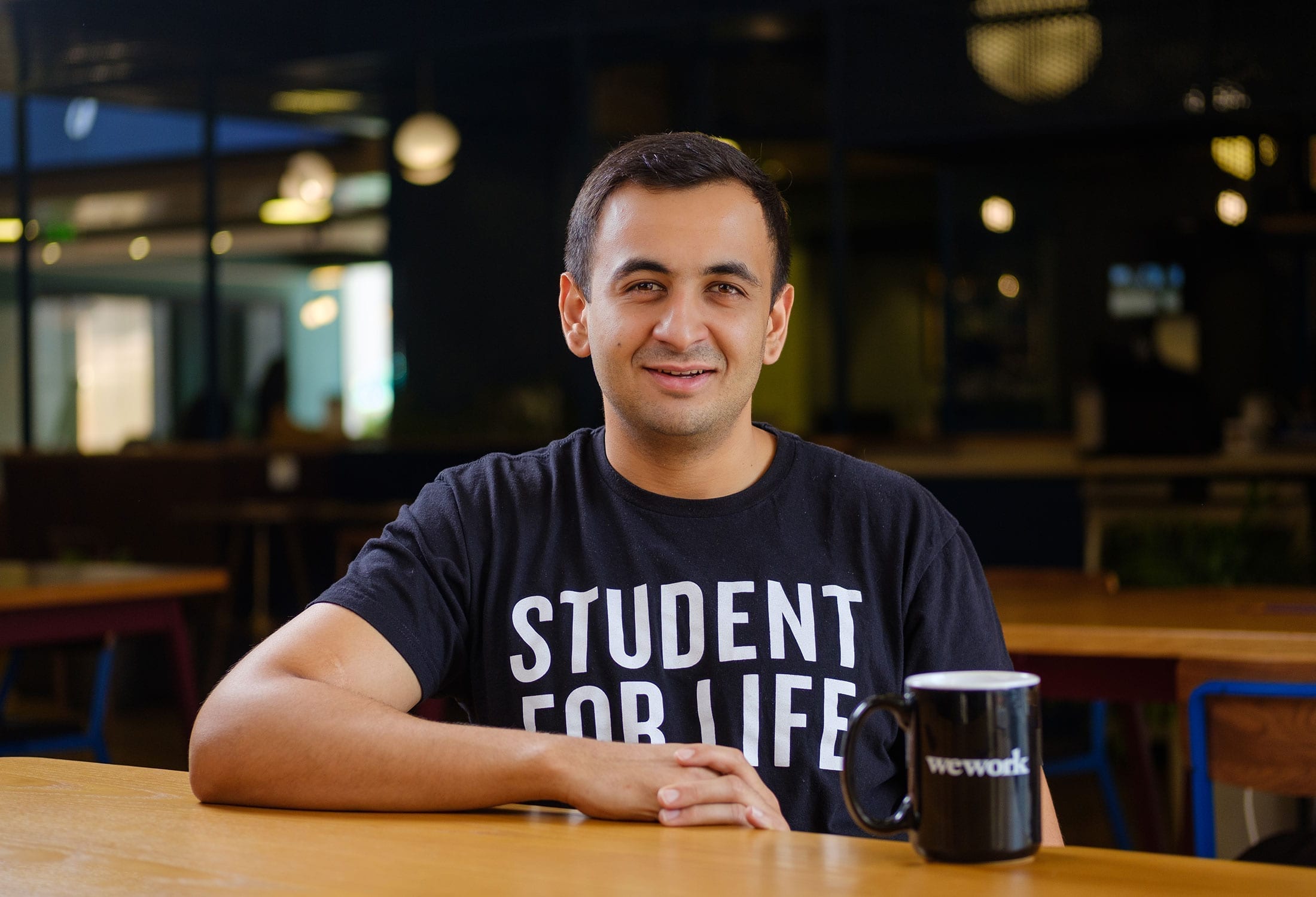 Karan Virwani, CWeO
Karan Virwani, earned his spurs as an EA to his father, Jitu Virwani, the Chairman and Managing Director of the Embassy Group. As CWeO of WeWork India, his insights into the real estate business and the experience of founding two restaurants (Sanchez & Singkong), and the food delivery app, Entrée, enabled him to expand WeWork's footprint and bring about massive change in the ecosystem, in just 18 months.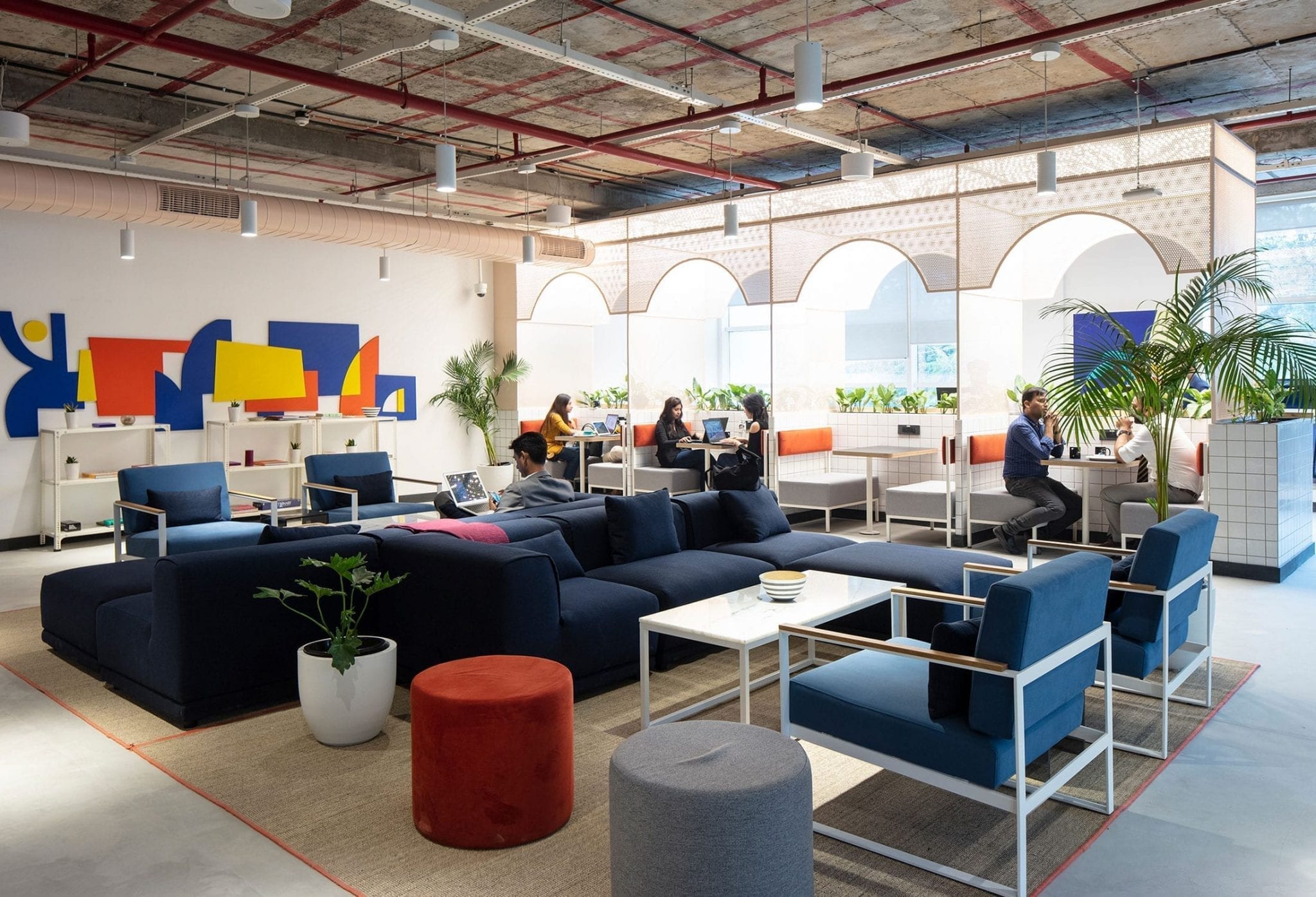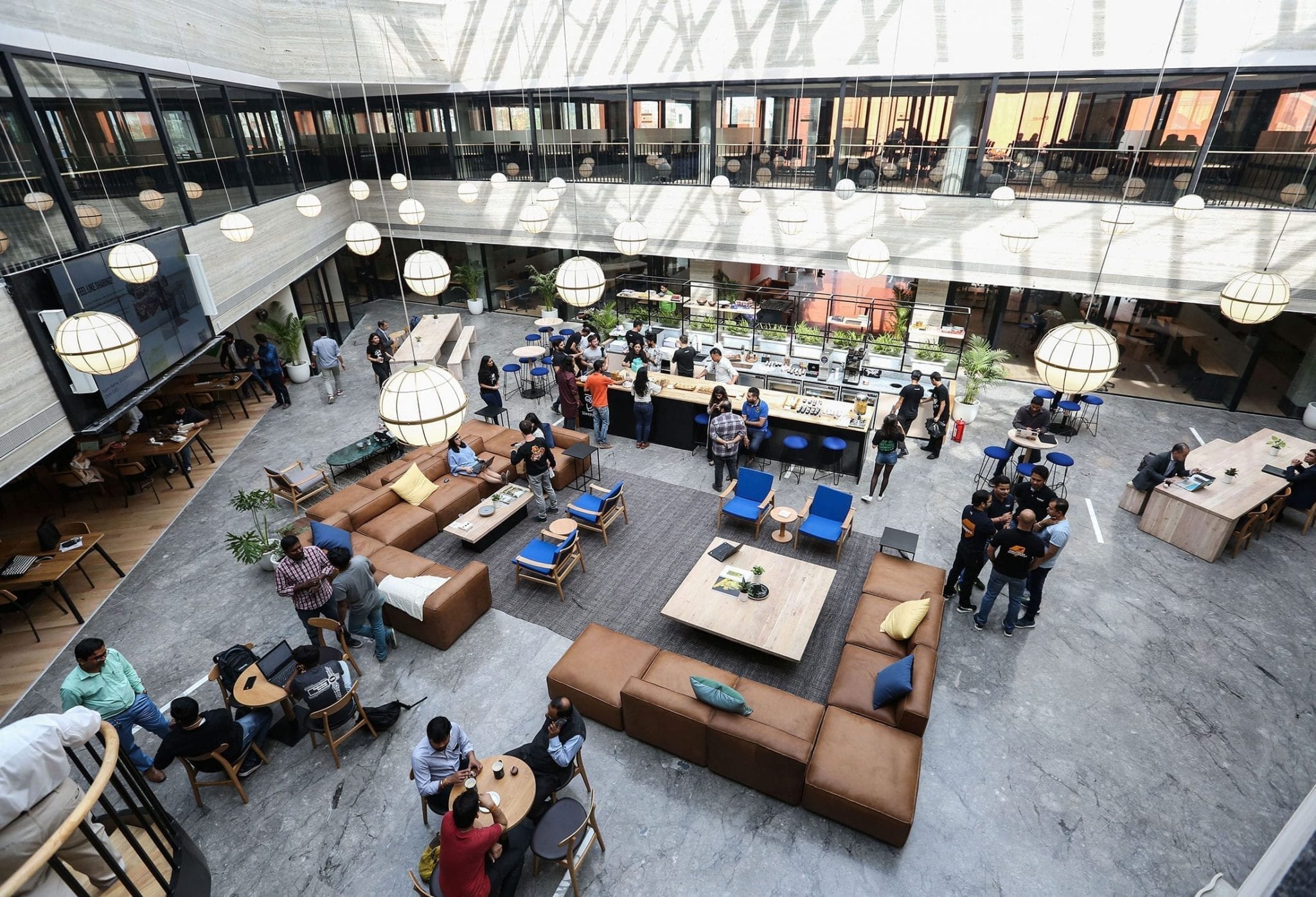 We are rapidly expanding and focusing on opening more spaces that inspire people to be creators and foster the spirit of collaboration. Advances in technology, AI, AR and machine learning, along with a growing diversity of expectations across the workforce, are at the centre of the shift on how work will change over the next decade.
– Karan Virwani, CWeO, WeWork India
"2018 was an exciting year for WeWork in India, we leased 3 mn sq. ft, and added 18 new locations across NCR, Mumbai and Bengaluru. It was also the year when we launched WeWork Labs in India – a centre for early-stage startups that takes an innovative and personalised approach to helping entrepreneurs succeed, which has incubated 1,000 startups globally", says Virwani.
The growth is spurred by the fact that WeWork's entry into India was brilliantly timed. The company's ethos of a thriving global community comprising startups, freelancers and large enterprises, is just what the workforce in India wanted. 65% of Indians are under 35 years who are turned off by the traditional work culture. There is an acceptance of a new way of working, which has spurred the demand for collaborative workspaces in India. WeWork offers space-as-a-service by choosing strategic locations and technology to foster a mix of comfort, community, and productivity.
WeWork has become the trendiest place to work from; seats fill up fast and often have a long wait list. Bright, cheerful, spacious environs with amenities like game room, football turf, wellness room, on-site massages make them hugely popular. But WeWork has something more to offer, and that is its emphasis on collaboration. WeWork members enjoy being part of a community that allows them to co-create by connecting with others in the same space. Through its Member Network App (MENA), they can also connect with the company's global community of over 400,000 members.
In the massive urbanisation that the country is experiencing, companies like WeWork are also helping to solve the issue of space by providing collaborative work solutions and equipping people to utilize more in lesser space. Virwani points out with pride, "We are 2.5x more efficient with space than a typical office, freeing up square footage for new businesses and jobs. Today, we are not only building spaces, but enabling entrepreneurial stories in India."
,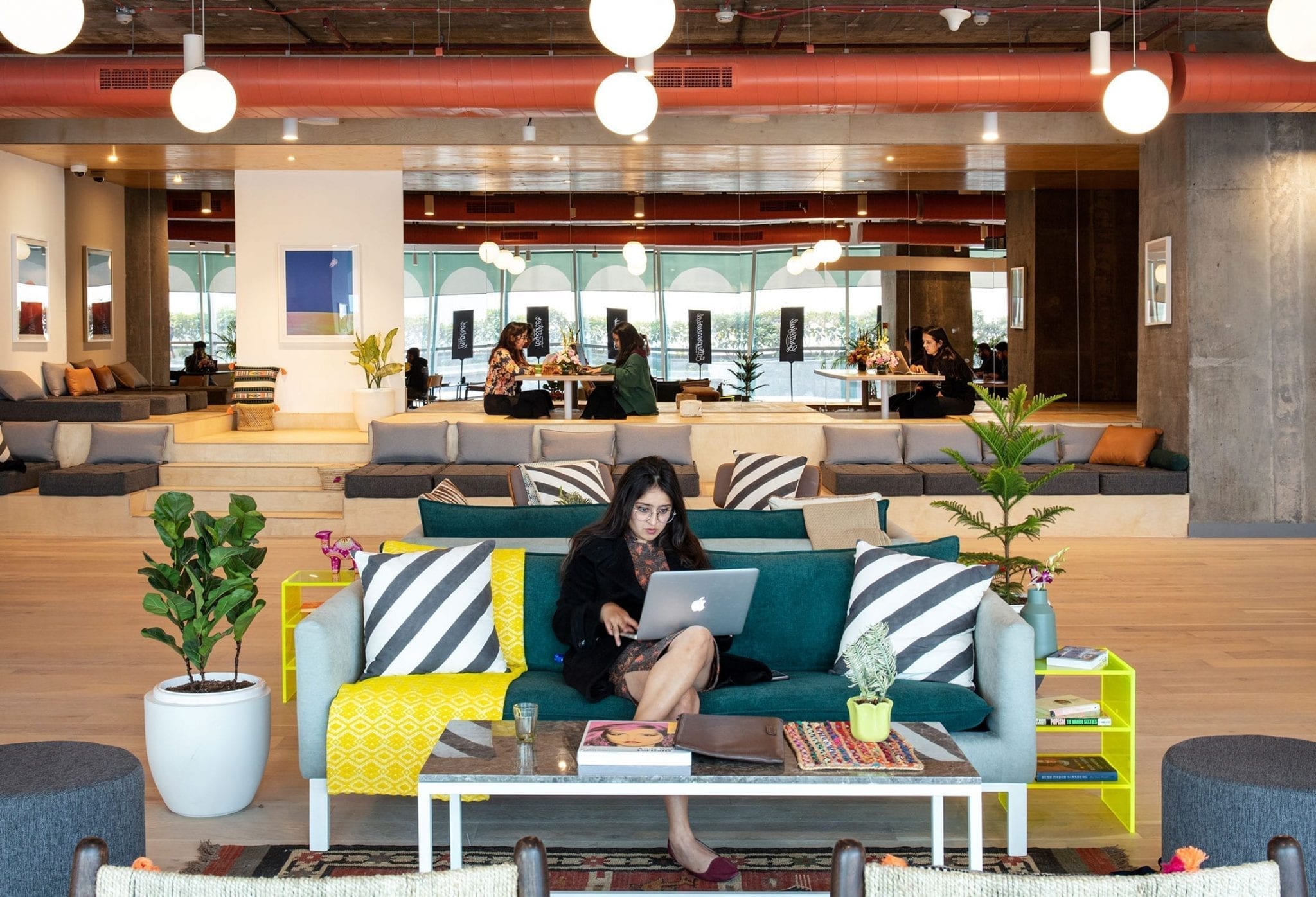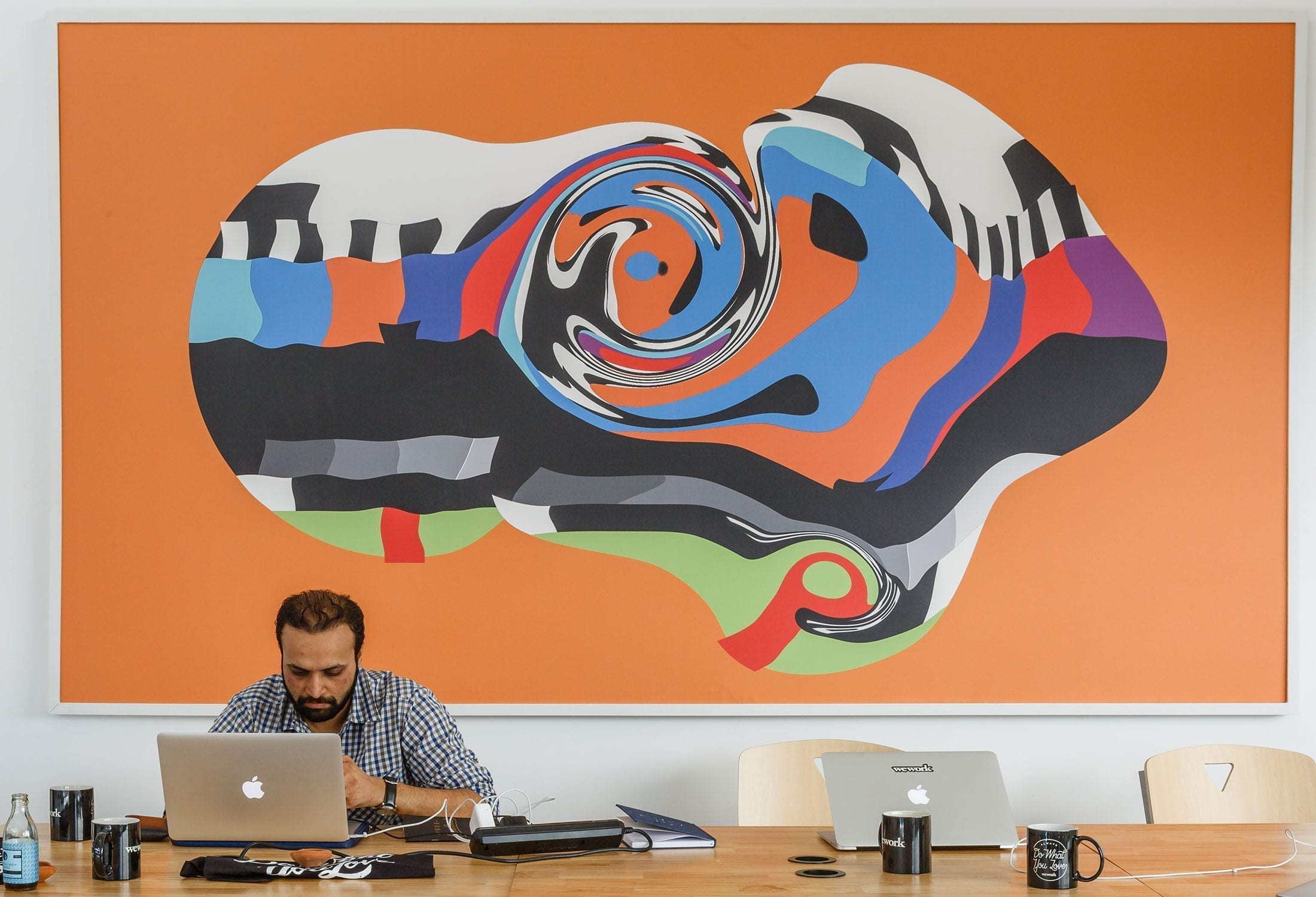 It's not just small companies that are among the over 2000 companies working out of WeWork India. There are significant names such as Discovery India, Jaguar Land Rover, Knowlarity, Twitter, Practo, and Medtronic, among others. And this is because, says Virwani, "WeWork is a solution that bends and flexes to a company's needs, regardless of size or infrastructure."
There's also a huge technology play: WeWork (through its recent acquisition of Euclid, the leading spatial-analytics platform) analyses data on how people work and sees trends across different markets and cultures. It shares this feedback with its client companies and enables them to engage better with their employees. Technology also equips it to offer full-fledged headquarters and campuses for large enterprises, giving them the data that will help them analyse their spatial requirements.
To help entrepreneurs succeed, the company has set up WeWork Labs in several countries including India. WeWork Labs offers tailored programs to early-stage startups from any industry and founders from a diverse array of backgrounds. The no-equity startup programme offers a number of benefits to members in India who include Urbana Superfoods, UpGame, PerkFinance, Sqrrl, Uncube among others. An advisory board consists of entrepreneurs, venture capitalists and corporate leaders such as Anand Ahuja (Bhaane & VegNonVeg), Ashish Kashyap (Finzoom), Gautam Mago (A91 Partners), Harsha Kumar (Lightspeed Ventures), and Jitu Virwani (Embassy Group).
WeWork has many exciting plans in the pipeline during this year; by the second half, it aims to enter three new cities – Pune, Hyderabad, and Chennai, while doubling the total leased area in the country, and tripling the number of locations in 6 key cities. It also plans to open WeWork Labs in 10 locations across the six cities by the end of the year. "Our vision is to help people work to make a life which they enjoy, not just a living. By creating a human connect and helping people in doing what they love, productivity, innovation and creativity increases", says Virwani.