Imagine a world where all youth and educators are empowered with the knowledge, skills, and support to create with technology, all while working to interrupt and counteract gender and racial gaps in computing. This is what Code Savvy brings to Minnesota.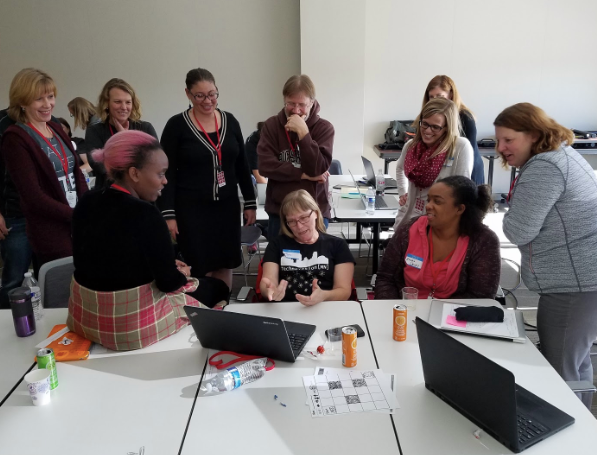 Code Savvy is a Minnesota nonprofit organization that is on a mission to interrupt and counteract gender and racial gaps in computer science education by providing opportunities for hands-on computer science learning that empower all youth and educators in Minnesota with the knowledge, skills, and support to create with technology. Code Savvy is a central resource and incubator for local advocates and champions for the advancement of K12 computer science learning opportunities. Code Savvy's network activates free and low-cost community-based programs and services that give real- world coding experience to youth traditionally underrepresented in computer science, specifically females and students of color.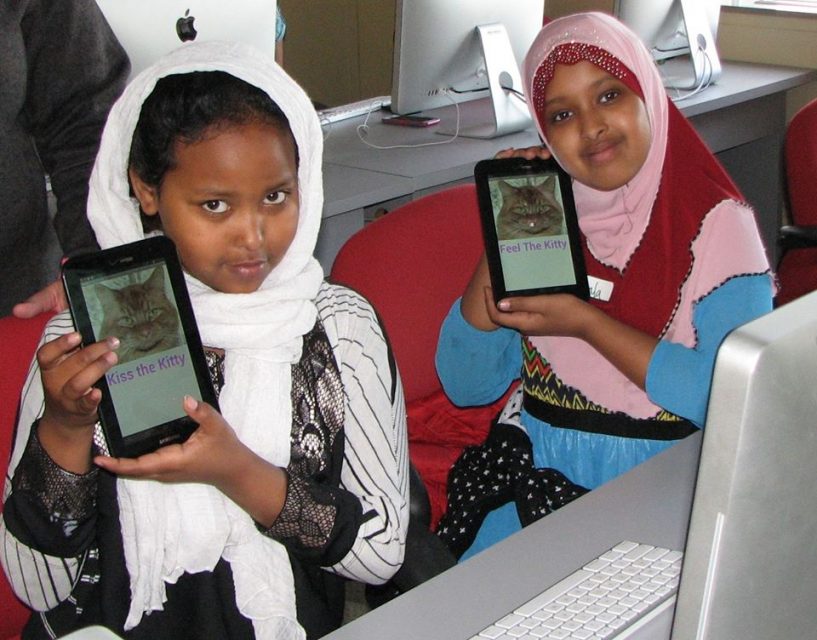 We also provide training to educators whose reach, impact, and potential for inspiring the next generation grows exponentially year over year. Our educator training initiatives emphasize equitable and inclusive computer science teaching practices through continuous training and train-the-trainer approaches to create a network of visionary educators equipped to transform computer science education in Minnesota.
Rebecca Schatz founded Code Savvy in 2013. Her vision was inherently about inclusion: helping kids see new models and pathways to pursue their own passions, dreams, and careers in new and accessible ways. With this in mind, Code Savvy has created a number of accessible programs and services in local neighborhoods and schools in Minnesota: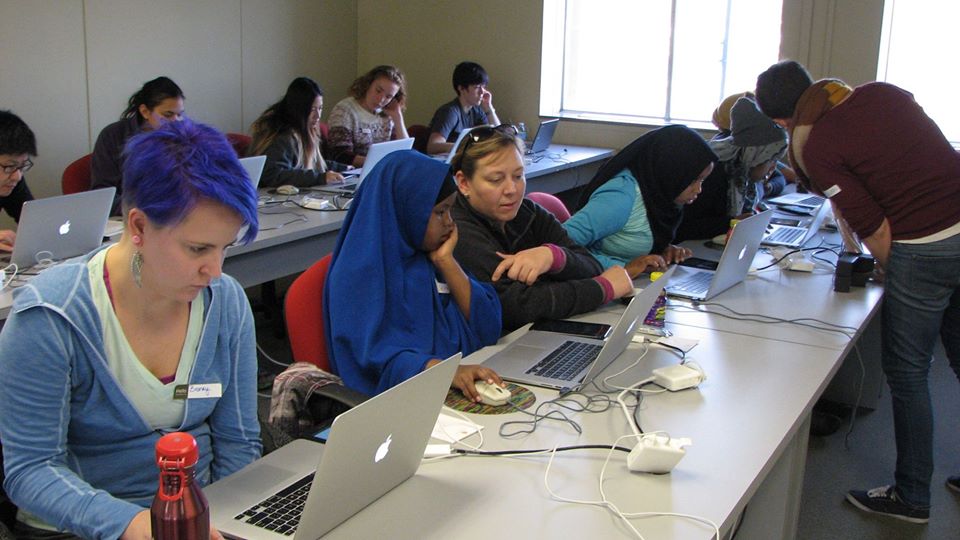 MNCodes Educator Training Initiative provides equity-focused, hands-on computer science training and coaching for K12 and afterschool educators, including the MNCodes Cohort, Scratch Camp for Educators, and the MNCodes Summit.
Technovation[MN] brings technology entrepreneurship programs to Minnesota girls, ages 10–18, including the Global Technovation Challenge and Amazon's Alexa Skills Challenge. Technovation[MN] inspires and enables teen girls to dream up, design, code, and pitch digital apps that solve problems in their communities.
CoderDojo TC and Northfield CoderDojo are free, mentor-led, weekend coding clubs for kids; Rebecca CoderDojo is a coding club for girls only.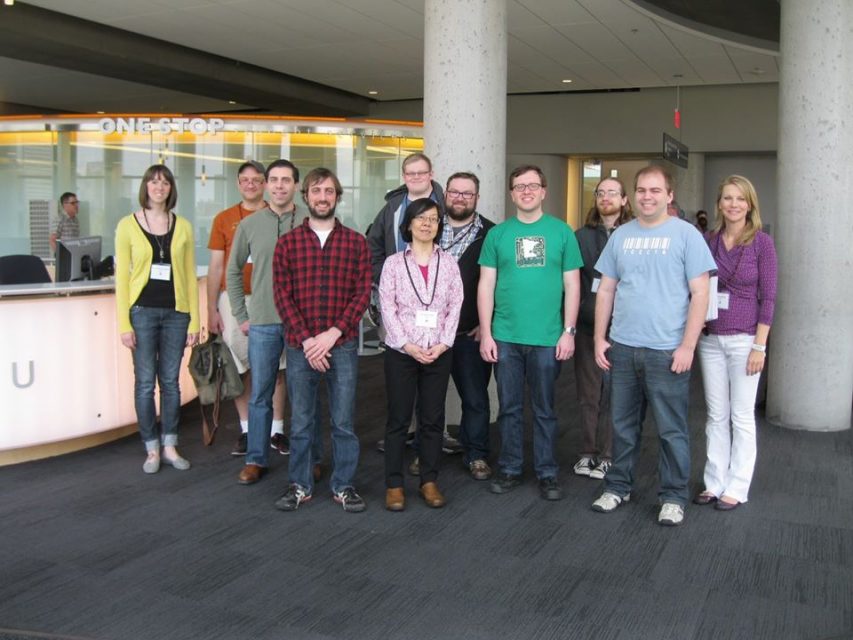 AI Racing League is an artificial intelligence– based robotic challenge.
Code Clubs are free, fun, open-ended exploratory environments for coding outside of school.
The Digital Empowerment Academy is a digital literacy and civic technology initiative that enables youth to become savvy creators of digital content and learn to use digital devices, applications, and coding as tools for community advocacy.
Code Savvy has been publicly recognized for the success of our programs. In November 2017, Code Savvy's educator training initiative MN Coding in the Classroom Leadership Cohort received the STEM Education Tekne award. This award recognizes Minnesota's technology innovators and innovations and was presented by the Minnesota High Tech Association (MHTA) at the 18th annual Tekne Awards.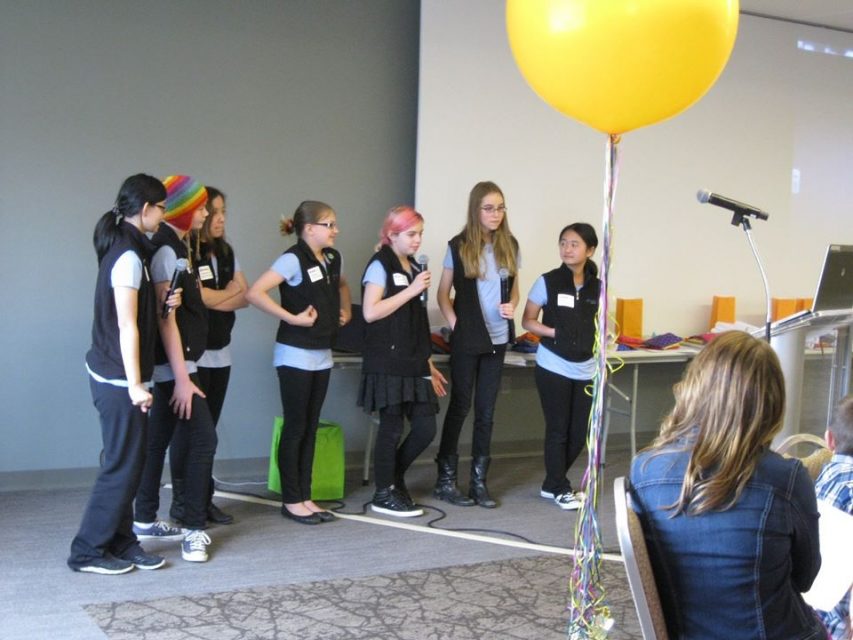 Code Savvy's MNCodes Educator Training initiative was developed in response to the absence of state sponsored computer science education training and is on the leading edge of developing computer science awareness and skills among K12 educators through continuous hands-on training, mentoring, and an annual state-wide MNCodes educational conference. Code Savvy aims to elevate educators' ideas related to integrating computer science into the existing curriculum and broadening participation in computing.
Participants in our year-long educator cohort provide computer science–related training to at least 10 other educators, as well as create a computer science curriculum unit that integrates with another subject area. The curriculum unit and training resources are shared publicly on Code Savvy's website.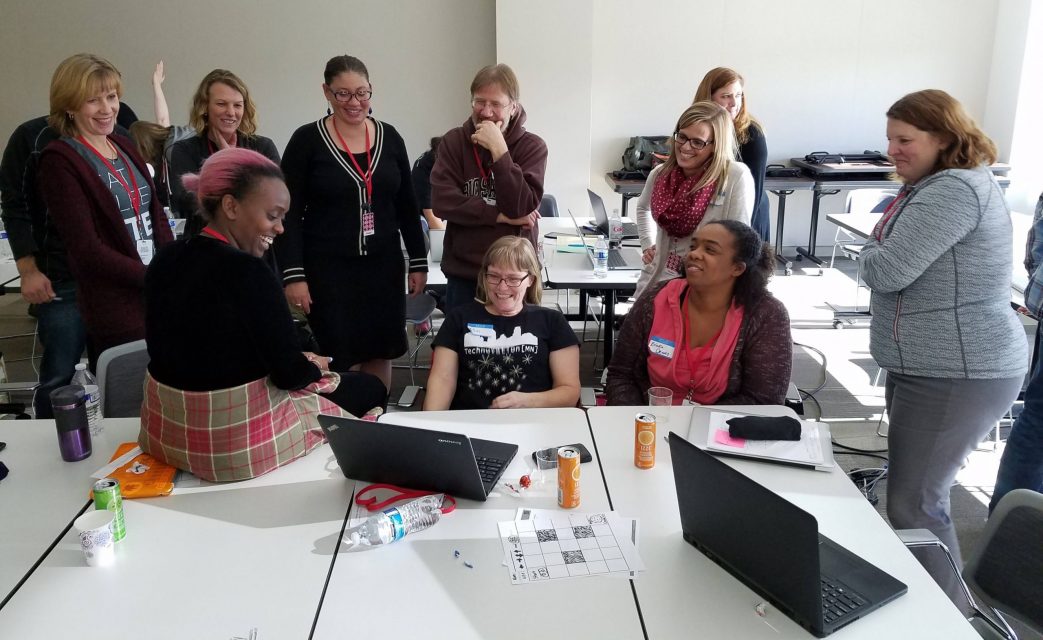 The sustainability of this practice sets Code Savvy apart as a leader in the field and contributes to a supportive educator network that is expanding equitable and inclusive computer science education in Minnesota. Through partnerships with computer science industry leaders such as Unisys, Target, and Clockwork, and colleges and universities, such as the University of Minnesota, Minneapolis Community and Technical College and the College of St. Scholastica, teachers are afforded experiential learning opportunities which can be directly applied to the classroom environment. This type of high-quality, collaborative, handson professional development supported by local industry leaders is something that is unparalleled in the world of computer science education training today.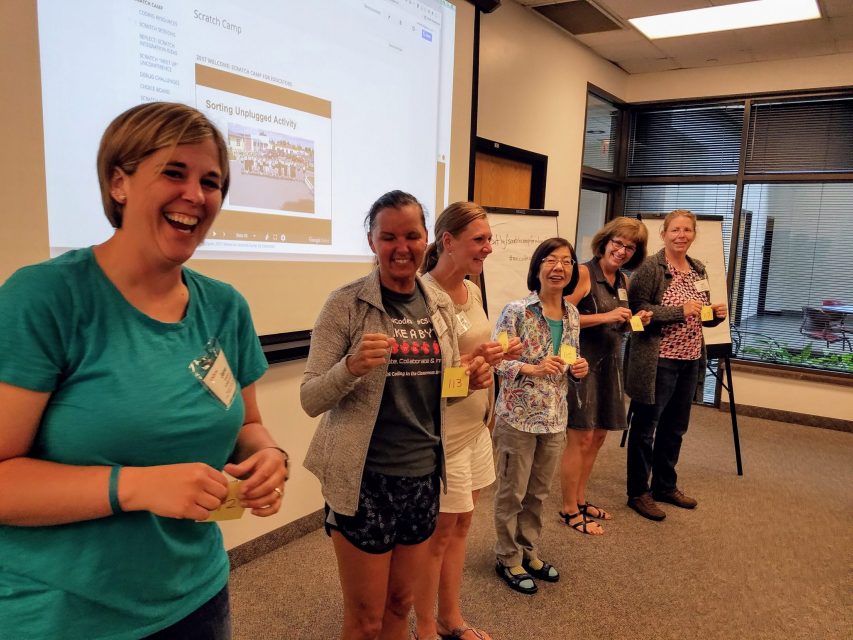 Through 2019, Code Savvy has reached over 40,000 students and 3,300 educators across over 80 Minnesota school districts and is supported by over 500 volunteers who have worked more than 22,000 hours to support our programs.
Code Savvy Eductors Team:

Jean Weiss—Executive Director Code Savvy
Andrea Wilson Vazquez—Director of Educator Training
Tom Cozzolino—Co-facilitator MNCodes Cohort
A full list of Code Savvy program directors and board members can be found here:
https://codesavvy.org/about-us/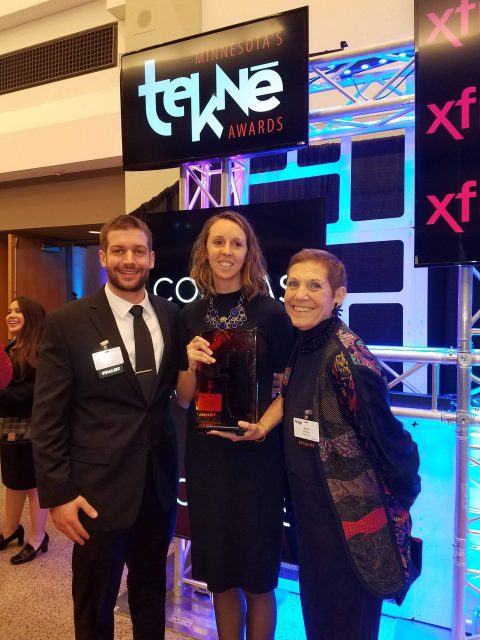 Code Savvy Future Plans:
We will continue to expand our programs in an effort to reach all Minnesota youth and educators, with a specific focus on expanding offerings for female-identifying youth and for educators from rural and urban schools.
Code Savvy Fast Facts:

Date Incorporated — 8/13/2013
Funding Received — Grant, donation, and sponsorship funded
Funding Required — Code Savvy welcomes donations and partnerships to continue to sustain and expand our programs
Employees — Code Savvy is primarily volunteer-run! We count on over 500 volunteers annually to offer our programs and to bring our mission to life!
,