OVERVIEW
Innovation plays a critical role in government as it does in any other institution. Unlike the private sector or academia, however, government innovation does not take the form of new products or breakthrough research. Instead, the goal is to provide better services for constituents. It could mean improving a process that hasn't changed for many years or developing a new program through which residents find meaning and value. One key to developing impactful innovation in government is to establish a broad capacity across the institution for surfacing, developing, and implementing new ideas.
,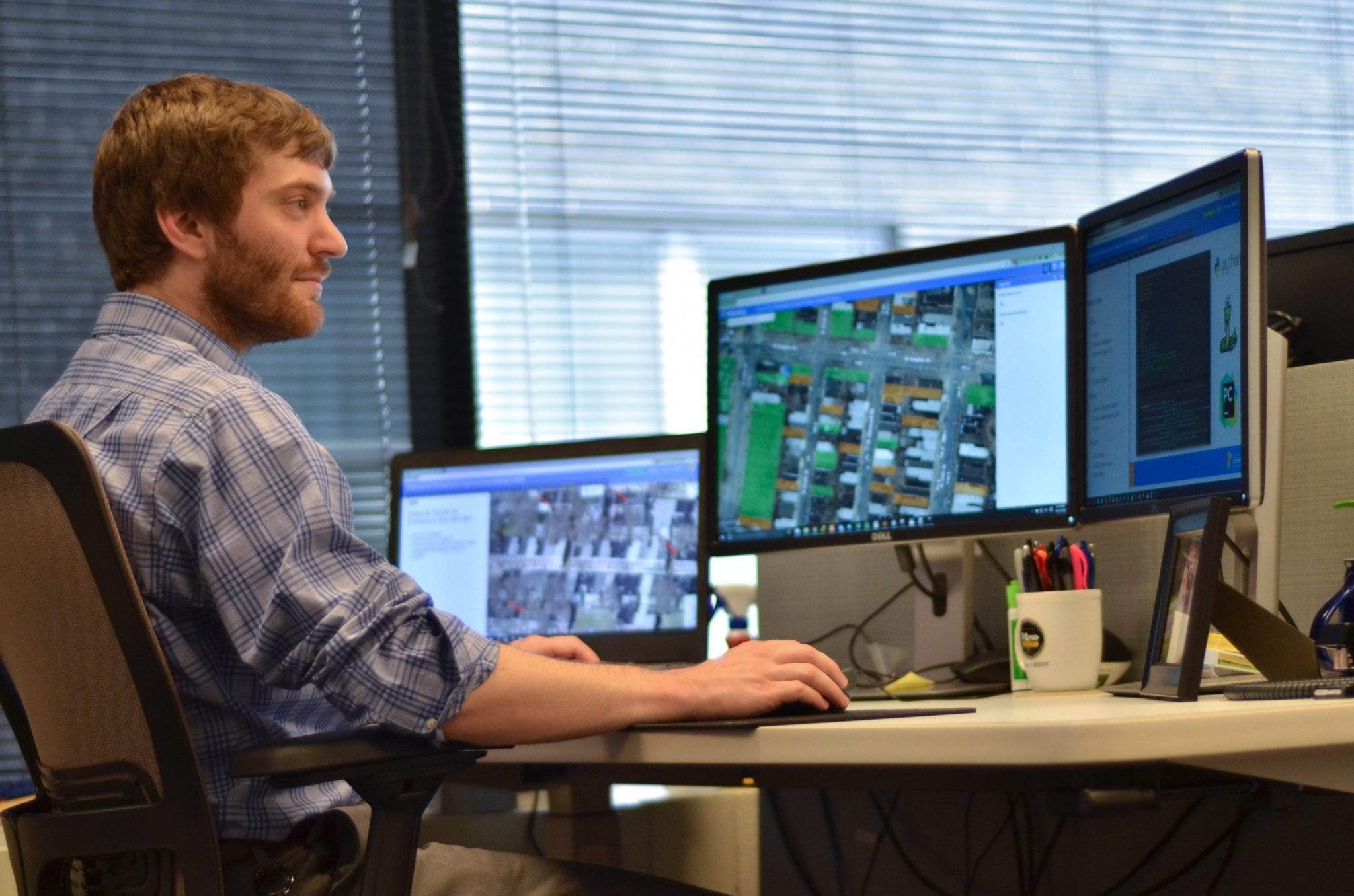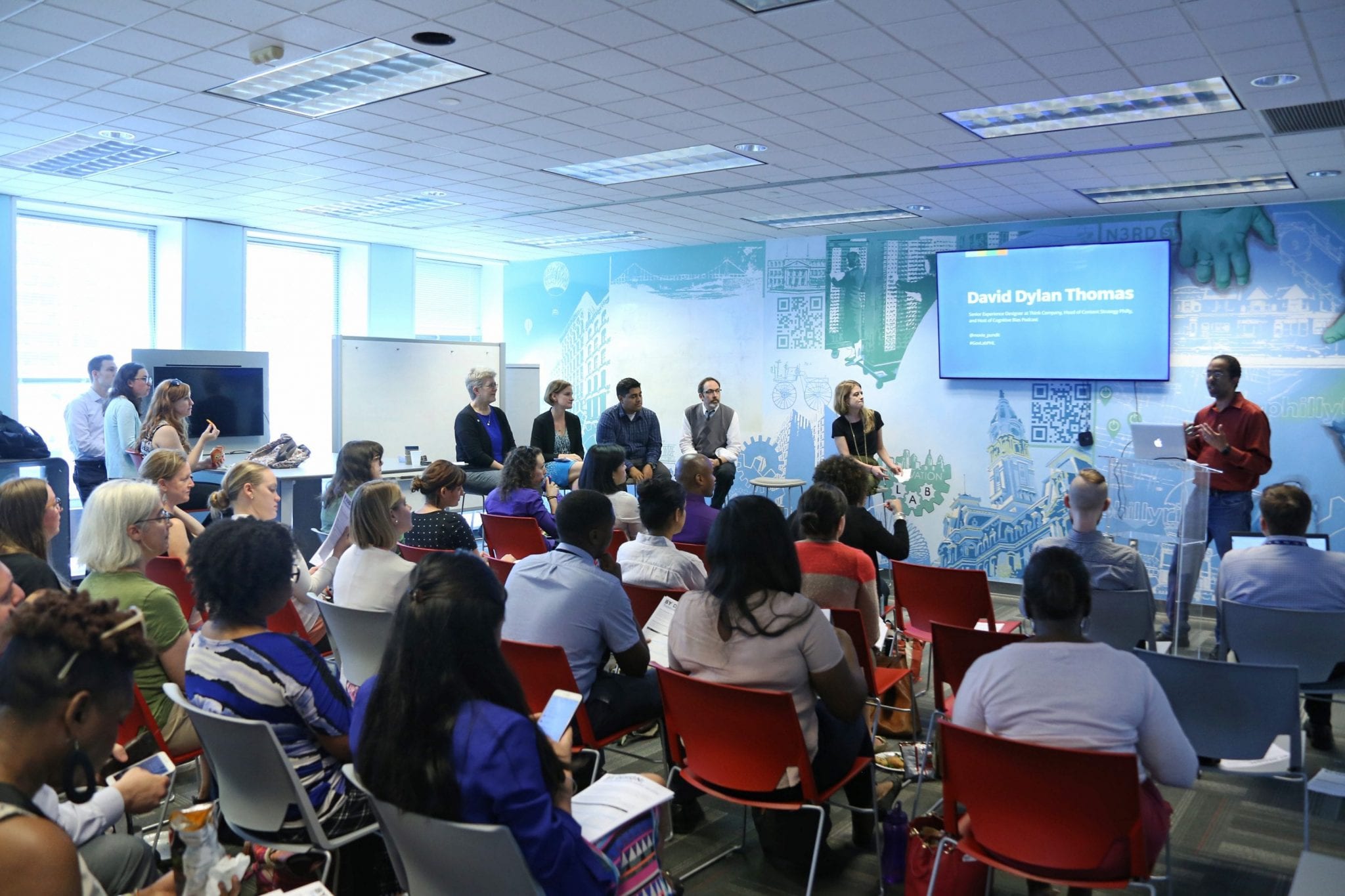 Without an enterprise-level approach to innovation and one that involves cross-departmental collaboration, creativity often remains limited to the perspective and effort of a single department. Philadelphia's municipal government has adopted this coordinated approach and employed a design-thinking methodology that incorporates multiple and diverse perspectives. We have acknowledged that while there should be individuals within government dedicated to advancing innovation, its principles and practices are most effective when embedded across departments and approached collectively. Our work in the municipal government innovation space which is illustrated below reflects that coordinated approach and becomes more sustainable as a result.
,
PEOPLE, PLACE, AND PROCESS
Philadelphia's approach to developing innovation capacity within government involves the intentional coordination of people, place, and process. This approach, developed by the City's Innovation Management group which sits in the Office of Innovation & Technology and the Office of the Chief Administrative Officer, focuses on three complementary initiatives; an Innovation Academy, an Innovation Lab, and an Innovation Fund. Our Academy trains municipal employees in the principles of innovation so they can bring new problem-solving skills and relationships to their departments and portfolios. Our Innovation Lab provides a physical space for co-working, collaboration and creative thinking and our Innovation Fund offers seed funding to employee-driven pilot projects through a governance process for evaluating ideas and proposals. These coordinated initiatives offer a holistic approach to establishing and supporting a basic capacity for innovation within municipal government.
As we sustain and grow our Academy, Lab, and Fund, we've developed another core service called Innovation Consulting that supports the City's innovation ecosystem. Our newest initiative, Innovation Consulting recognizes a need both internal to government as well as externally for applying fresh thinking to organizational challenges. By working closely with City departments and other institutions, we plan and facilitate workshops that address diverse challenges ranging from communication to process improvement to program planning. The Innovation Consulting program offers the City a new service – one that focuses its own resources and expertise to creatively tackle municipal challenges.
,
GovLabPHL
Led by the Mayor's Policy Office, GovLabPHL is a multi-agency team within City government focused on embedding evidence-based and data-driven practices into City programs and services through cross-sector collaboration. The GovLabPHL initiative reaches city-wide and has three goals.
First, we create learning opportunities for City employees to think about how to conduct research and apply data in a way that offers an answer to a key policy question. The GovLabPHL team organizes speakers and events that give City employees an opportunity to learn more about how to use data and evidence in new ways. The PHL Gov Book Club is one example of promoting new learning; employees read a selected book about public sector services and then come together to talk about concepts introduced in the book and how they may or may not apply to the local Philadelphia context.
Second, we identify low-cost evaluation projects with City agencies and align resources to design and implement them. The Philadelphia Behavioral Science Initiative (PBSI) is a partnership between the City of Philadelphia and its numerous academic institutions to test small changes to existing programs that effectively nudge behaviors that benefit residents, as well as the City. Learn more at our academic partner website www.phillybsi.org.
Lastly, GovLabPHL keeps residents engaged and involved in how local government is using data. Most recently, the team organized a form redesign event to gather feedback from residents about key City forms. This resident-centric redesign process is one way we are using data and evidence to improve a person's experience when they interact with the City.
DESIGN LAB
The PHL Participatory Design Lab uses participatory design and evidence-based methods, such as service design and social science, to improve City service delivery for and with residents, staff, advocates, and leaders. Funded by the John S. and James L. Knight Foundation and managed by the Office of Open Data and Digital Transformation along with the Mayor's Policy Office, the Design Lab seeks to embed participatory design techniques within the many City departments. Throughout 2018, the Design Lab is collaborating with the Office of Homeless Services to improve the City's prevention, diversion, and intake service, and will additionally work with the Department of Revenue to test outreach strategies for the Owner-Occupied Payment Agreement Program.
The Design Lab works across three levels: 1) capacity-building, 2) evidence-based service transformation, and 3) outcomes-oriented engagement. First, we build the City's capacity for participatory design and data-driven practices by demonstrating the value of these methods through project outcomes and embedding City colleagues on project teams so they receive hands-on experience. Second, service enhancements generated through project work are driven by qualitative and quantitative evidence—ensuring service tools, mechanisms of outreach, and general service experiences are accessible, representative of those served, and of the highest-quality. Lastly, the Design Lab believes those closest to a service challenge are closest to meaningful solutions. Therefore, the Design Lab's methods are purposefully participatory and the team engages with diverse stakeholders to collaboratively design or co-design service improvements between the public and government.
VACANT PROPERTY INDICATORS MODEL
One applied and visual example of Philadelphia's collaborative approach to innovation is the Vacant Property Indicators Model. By integrating the industry knowledge about property data from multiple city departments and agencies, the Model provides a tool for identifying potentially vacant lots and buildings across Philadelphia. The Vacant Property Indicators Model was developed by joining spatial data experts from the Office of Innovation and Technology, Department of Licenses and Inspections, Office of Property Assessment, Philadelphia Land Bank and Philadelphia Water Department in a collaborative effort to address the vexing challenge of property vacancy in Philadelphia. Working group members provided unique areas of expertise to the project and as a result developed a holistic set of vacancy indicators.
Characteristics indicative of vacant and occupied properties include vacancy licenses, water shutoffs, severe building code violations and more. By weighing, aggregating, and scoring these indicators, the resulting value can be used to determine the likelihood of vacancy for a property. This cross-departmental approach has increased the City's capacity for data accuracy and operational efficiency across its departments and offers residents a valuable resource for tackling vacancy challenges in neighborhoods.