Introduction
As President and Co-Founder of ATOM, a full-service product innovation firm that develops first to market solutions, Yani Deros traveled extensively to meet with clients and business associates from around the world. As a result, he spent a large portion of his time in hotels that ranged from independent to boutiques to global brands. He began to note the different hotel experiences and services at these properties. During many stays, he would have to dig under a desk or move a mattress to find an outlet to charge and connect his laptop and multiple mobile devices. During one trip, he discovered he forgot some cables, connectors and other peripheral devices. That led to a moment of inspiration where he saw the need for a convenient and compact powered bedside outlet to charge all of one's devices. That idea quickly evolved to include more features and functions.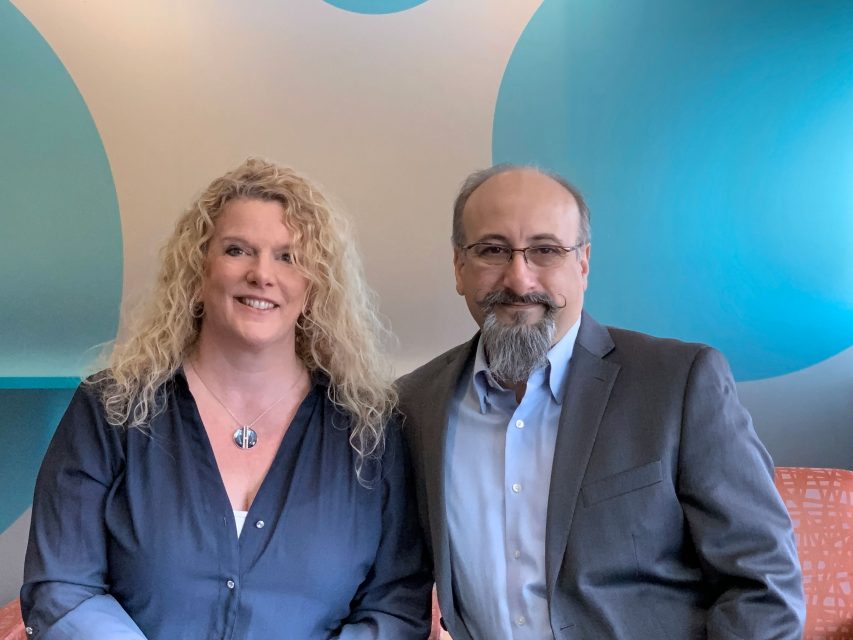 Innovation Story
The lack of modern technology in hotels was just the starting point. Yani and CIRQ+ partner and co-founder, Jodi Deros along with their team, leveraged ATOM's proprietary STREAMResearch® to conduct global B2B research with 1000s of top-level decision-makers in hospitality (managers, CEO, Manager IT and Finance) to harvest insights as to the unmet needs and challenges facing properties daily. This in-depth research methodology also engaged more than 700+ properties and industry professionals globally as well as 1,000+ of guests. These valuable insights formed the foundation for CIRQ+ and shaped this disruptive technology platform.
Today, CIRQ+ is the only patented modular Smart Room System in hospitality. With its ultra-modern design, the first multimodal interfaces with voice and touch combinations, CIRQ+ has now elevated the standard for Smart Room controls by continuing to consolidate numerous products into a unified IoT solution that sets itself apart from the competition. Hotels striving to keep pace with changing guest technology now have an even more powerful solution to modernize their rooms without extensive remodeling or room downtime.
CIRQ+ offers Modular Voice Platforms ranging from Alexa, Google, and other leading providers to align with hotel properties and brand standards. CIRQ+ also has a patent-pending opt-in interface that provides an unprecedented way to protect guests' security and privacy in the hotel room. This finally addresses the industry's growing concern about protecting guests' security and privacy since the introduction of voice into hotel rooms.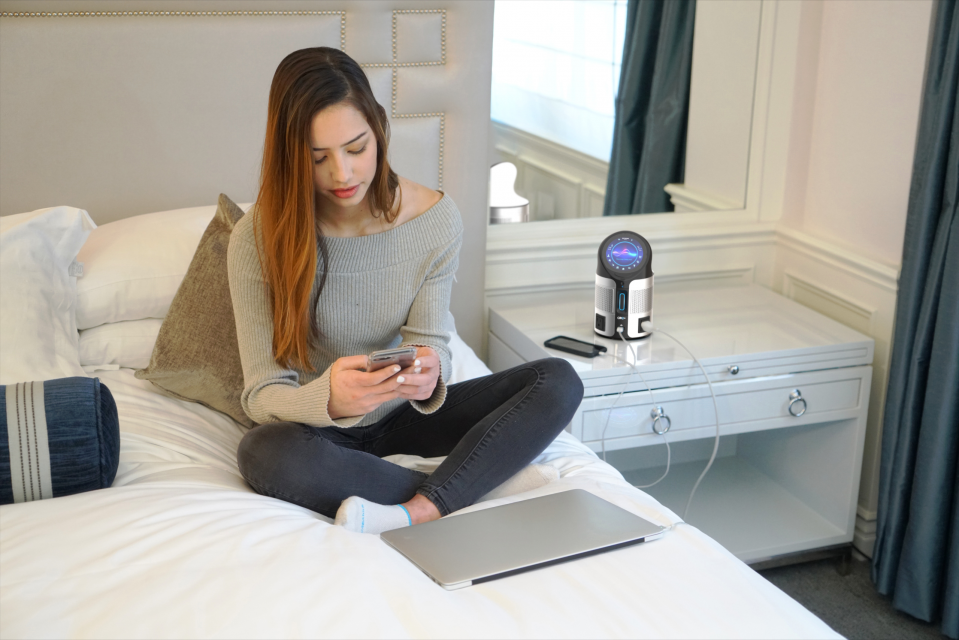 These capabilities provide guests' confidence that their hotel experience is on their terms and not the technology's.
The platform also offers a gorgeous, round, HD display and touchscreen interface as well as a downloadable APP for mobile devices. The combination of HD touch, voice, and mobile APP allows guests' to create an ideal room environment including temperature, lighting and TV controls, as well as stream content from their mobile devices. Additionally, guests can quickly learn more about the hotel and its amenities and then contact the hotel front desk, book spa services; request housekeeping; call or locate local entertainment; and more–all from the CIRQ+ platform. Guests can also migrate their preferences to and from CIRQ+ enabled properties to build loyalty and add value.
CIRQ+ includes a cloud-based state-of-the-art autonomous energy management system with advanced occupancy sensors and IoT controls that allow hoteliers to adjust temperatures, lighting, and environmental settings when rooms are unoccupied, and return them to the guests' last settings upon their return. Hotels can reduce energy consumption from 23 to 50% (depending on the property and location) and reduce property operating costs to finally gain control of their bottom line. The future-proof technology has been commercialized to evolve with the ever-shifting demands brought on by time, technology changes, and tech-savvy guests for years to come. CIRQ+ is ideal for new builds, property expansion or retrofits, installation on cruise ships as well as for condos and apartment buildings.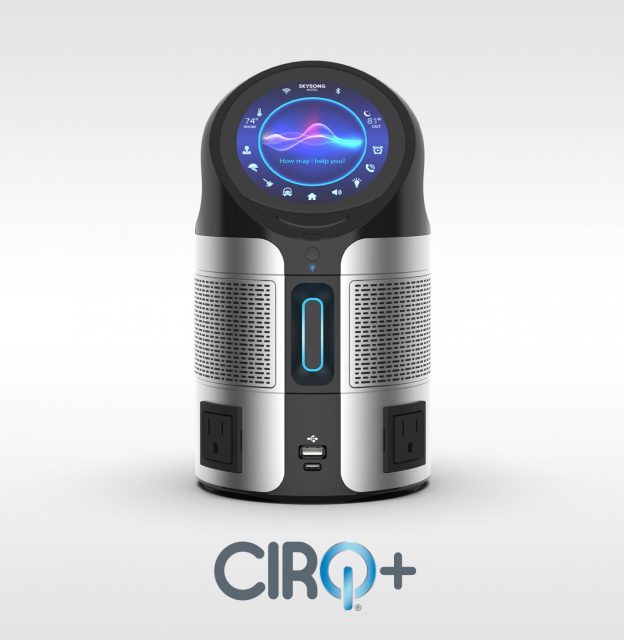 Why Phoenix?
In terms of hospitality, the area's ideal weather with 330 days of sunshine a year makes it a popular destination–dense with resorts and properties–driving a strong economy. Last year, there were 44 million domestic overnight visitors resulting in just over $14.1 billion in business sales (considering indirect and induced impacts).
Advice & Best Practices
Arizona is an amazing melting pot of seasoned business leaders from all over the world that migrate to experience the wonders of the state and idyllic lifestyle coupled with world-renowned Universities that are buzzing with future innovators aspiring to change the world and deliver culturally impactful solutions.
"The only way you survive is if you continuously transform into something else. It's this idea of ongoing transformation that makes you an innovative company."– Ginni Rometty