The dynamic husband and wife team of Mark and Tracey Ferdinands, set out to disrupt the cleaning industry with their innovative Territory Management System. Armed with a strong hospitality background and a team of highly trained and caring professionals, the Cinderella's team consistently delivers exceptional results. Larger organisations are flocking to Cinderella's having found the commercial cleaning business to be a cost-effective problem solver in the cleaning space.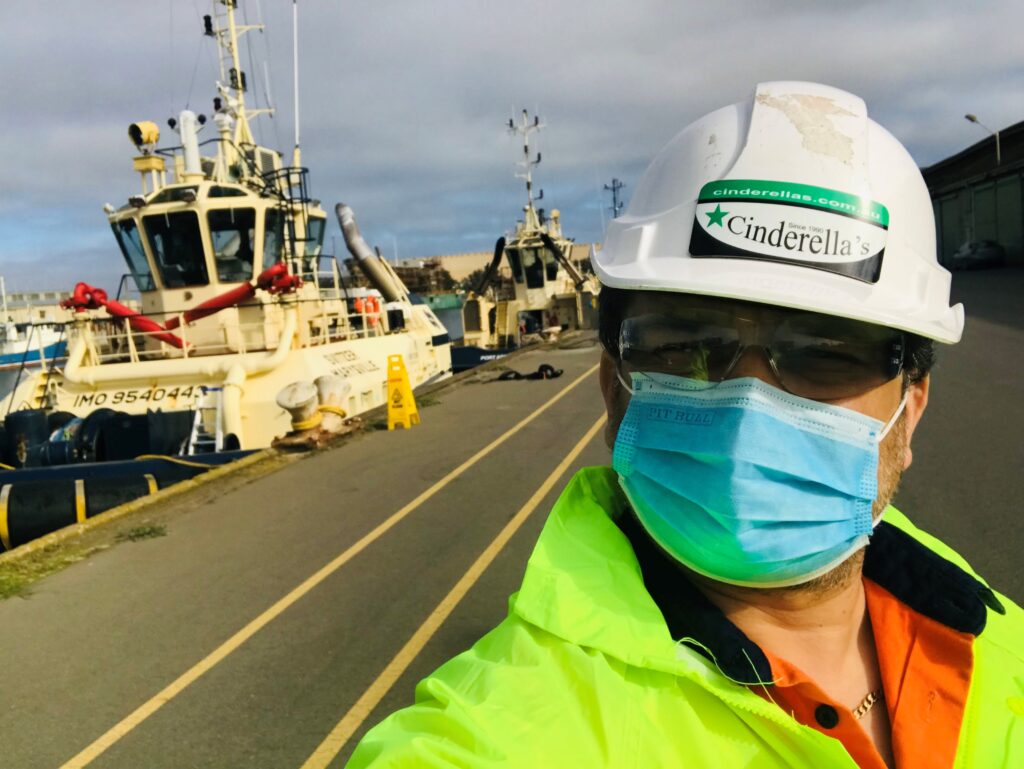 Cinderella's has created a unique Territory Management System. Consistent investment in state-of-the-art equipment, utilising powerful yet sustainable cleaning solutions, and fostering a supportive work environment, where personal and professional growth is encouraged. Proactive and dedicated individuals are rewarded, and regular social events bring the team and their families together which strengthens the network through fun activities.
Recognising the evolving industry, Cinderella's prioritises continuous learning and improvement. They actively engage in workshops, seminars, and industry conferences such as the annual ISSA Cleaning & Hygiene Expo, ensuring their skills remain up to date with the latest cleaning techniques, technologies, and safety protocols. This dedication to professional growth guarantees that clients benefit from the latest and most advanced cleaning practices available.
With a growing workforce of around 150, Cinderella's has experienced a significant increase in turnover since July 2022, fuelled by their hotel cleaning and housekeeping arms. Being a preferred service partner with Australian Leisure & Hospitality (ALH) has played a vital role in driving this growth. Trusted relationships with property and strata management companies such as Ace Body Corporate, Lin Andrews Strata, Leedwell, and L J Hooker Commercial solidify Cinderella's position as a reputable provider in the South Australian commercial property sector.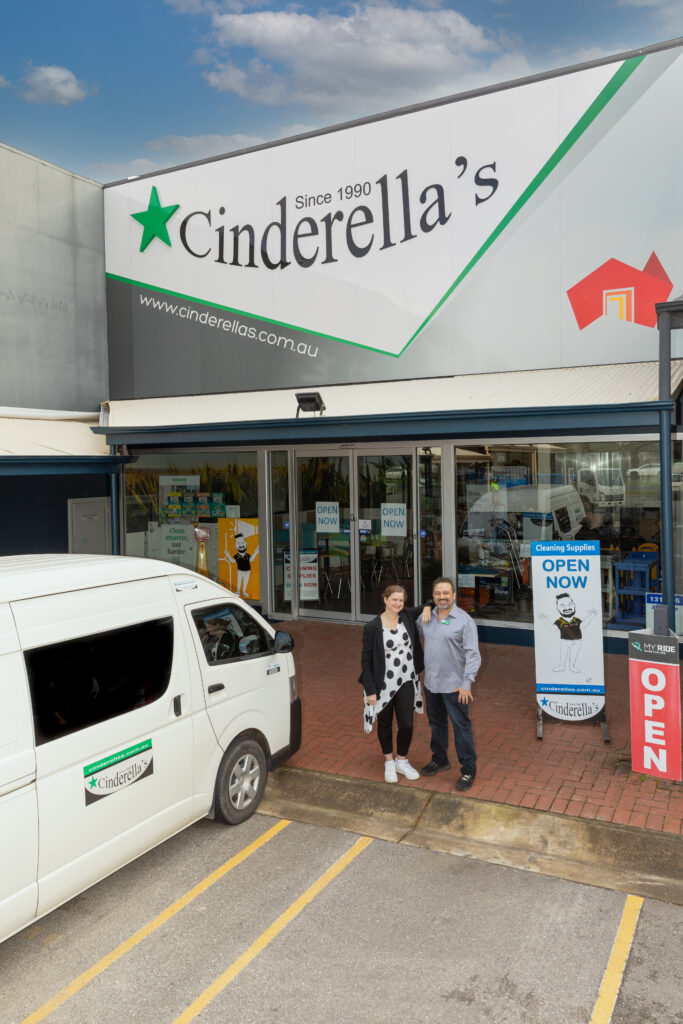 The team understands that a clean and well-maintained workplace enhances productivity, improves morale, and leaves a positive impression in business. Meticulously developed systems drive the business model, ensuring optimal performance in employing skilled personnel, onboarding clients, and managing workflows. As a result, Cinderella's has emerged as a frontrunner in the industry, offering a distinctive and innovative solution known as the Cinderella's Territory Management System.
Community and collaboration are paramount to Cinderella's success. They heavily invest in testing and warehousing cleaning products and machinery, ensuring their network partners have access to the best solutions available on the market. Promoting eco-friendly products and microfibre cleaning processes maximises efficiency, reduces chemical and plastic usage, and contributes to environmental sustainability.
Maintaining a process compliant workforce of employees and contractors, Cinderella's possesses the necessary flexibility to handle a wide range of cleaning services. From office cleaning to toxic hazard remediation, truck rollover cleanup, biohazard handling, and more, their versatile crews excel in tackling any cleaning challenge.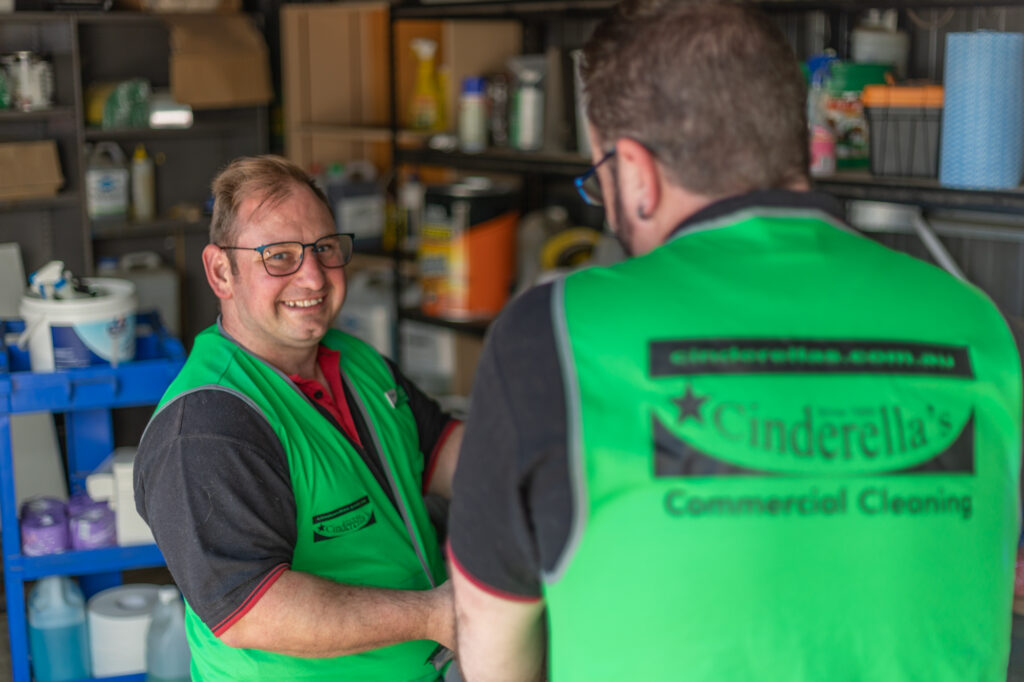 Their continued success drives client growth, from a range of business disciplines such as leading building companies (Metricon and Pelligra), national law firms (Piper Alderman), trucking companies (GTS Transport and Daimler Trucks) and energy providers (Cooper Energy).
Cinderella's Territory Management System is integral to its business model, striking a balance between centralised support and business independence which encourages Territory Managers (TMs) to share their expertise and entrepreneurial knowledge with new partners, underpinning the company's commitment to quality. Their mentorship program cultivates consistent growth and development within the network, empowering aspiring partners and promoting excellence.
With the ability to operate nationwide, Cinderella's TM's benefit from fully integrated online tools and platforms to facilitate efficient operations management. Their decentralised approach mitigates leadership risks while providing career advancement opportunities for their TM's who are well compensated, sharing in the company's success. The company believes in promoting entrepreneurship from within by mentoring, incentivising, rewarding and investing in its people.
With over 20% of their employees of Aboriginal or Torres Strait Island descent and over 20% of their employees with a diagnosed disability, Cinderella's promotes an inclusive working environment. With quality systems in place, customised applications and full support, Cinderella's is ready to solve your commercial cleaning problems. As Cinderella's continues to grow, its commitment to raising cleaning standards and promoting a pristine South Australia remains at the forefront of their mission.
Cinderella's is redefining the benchmark for commercial cleaning, solidifying its position as the epitome of excellence in the industry. With soaring ambitions, the company is set to achieve its most outstanding financial year to date, showcasing unwavering resilience and remarkable growth.