Lauded as one of the most outstanding facilities of its kind in India, the Centre for Cellular and Molecular Platforms (C-CAMP) in Bengaluru plays a pivotal role in empowering entrepreneurs in deep science innovation through research, development, training and incubation. An initiative of the Dept of Biotechnology, Ministry of Science and Technology, C-Camp has, since its establishment in 2009, set the benchmark as an enabler of cutting edge life science research and innovation.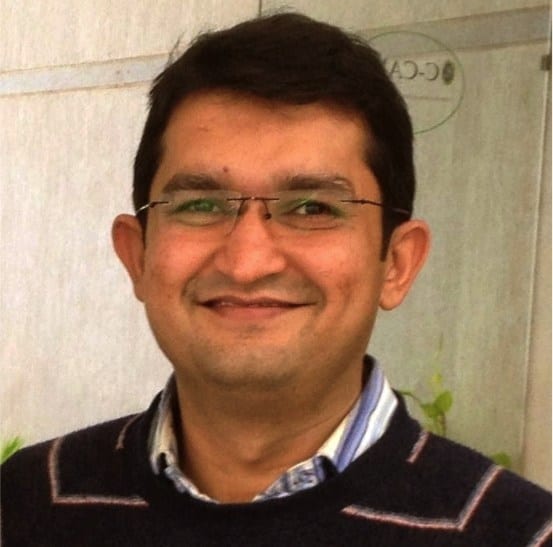 Dr. Taslimarif Saiyed, CEO & Director, C-CAMP
"C-Camp attempts to help build new invention-based innovations in life sciences, healthcare, agri and nutrition, which will potentially have a positive impact across the world."– Dr. Taslimarif Saiyed, CEO & Director, C-CAMP
"We are working on disruptive innovations", Dr. Taslimarif Saiyed, CEO & Director, tells Sandhya Mendonca. India hasn't had risky innovations outside the service sector and C-Camp's obvious mandate is to fill this gap as he points out that its incubatees are "all life science technology, deep innovations, pharmaceutical, health tech devices, diagnostics, clean tech, stem cell-based work – the diversity is immense." It directly connected with 500 startups and funds/mentors 110, and hearteningly, around 15 products among these have already found a market.
It has a three-tier incubation model comprising of academic entrepreneurs, young startups and companies in residence or experienced startups, who also mentor the early-stage startups. Incubatees get access to seed funding and mentorship, and equally importantly, they get access to knowledge as C-Camp is part of the triumvirate that makes up the Bangalore Life Sciences Cluster along with the National Centre for Biological Sciences and the Institute for Stem Cell Biology and Regenerative Medicine.
C-CAMP has partnered with the Biotechnology Industry Research Assistance Council for three funding endeavours: Biotechnology Ignition Grant , Sustainable Entrepreneurship and Enterprise Development Fund , the Social Innovation Immersion Program , and also partners with Ministry of Micro, Small and Medium Enterprises.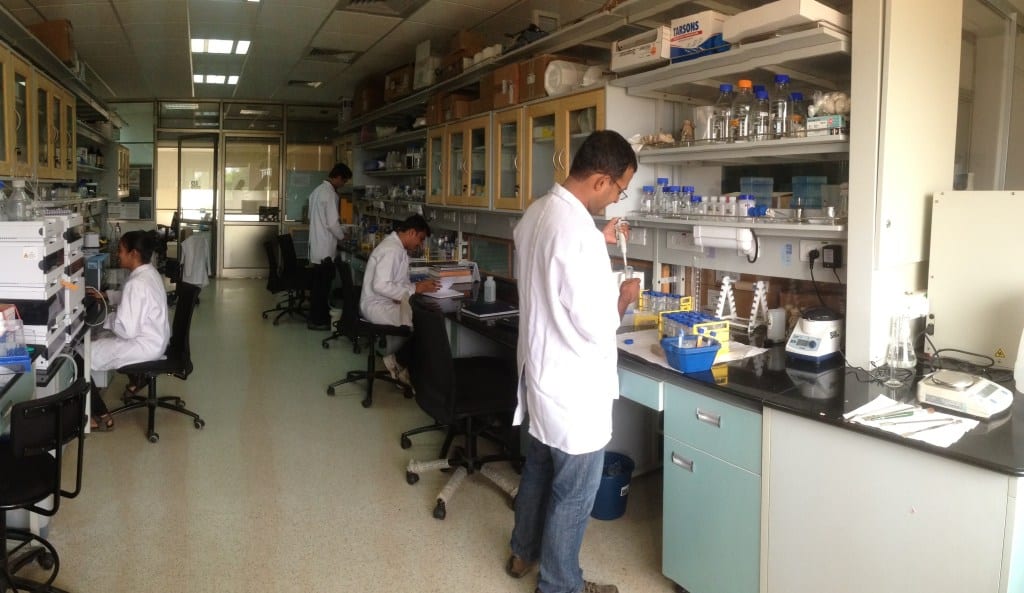 The facilities at C-CAMP enables cutting-edge research, speeding up the journey from being an early stage scientific discovery to a valid proof-of-concept. These include its rockstar incubatees Sea6 Energy, Bugworks Research and COEO Labs.
At its state-of-the-art bio-incubator with a fully equipped 'plug-and-play' lab space, there is a buzz of focused energy in which is both a sum and effect of its position at the cusp of academia and industry. The energy has increased since August 2018, when C-CAMP launched three new initiatives with the support of the Karnataka government: the Karnataka Startup Advancement Program (K-SAP) BIO 50, the Centre of Excellence in Agri-Innovation, and the Technology Business Incubator. The state agriculture and IT departments have synergised their resources to boost agritech innovation.
Dr. Saiyed, who regards the state's ITBT department as the most progressive in the country, says that the initiatives are a natural extension of C-Camp's work; KSAP BIO 50 will help 50 startups go globally competitive in three years. This programme will address a key concern which is that "A large number of startups that get grants show a sharp downhill curve and die after a year or so. We want to make them grow beyond the entrepreneurial, startup stage into successful private enterprises with sound, go-to-market strategies".
The benefits accruing from C-Camp's location within the campus of the University of Agricultural Sciences in Bengaluru will be amplified through the bio-incubation facility, extending its scope to include more innovative life science, biotech & agri-based startups. Coming soon is a call for a grand challenge by the Centre of Excellence in Agri-Innovation to identify sticky issues in the sector; winners of the challenge will get immersive training and mentorship. "This is an opportunity to take startups from Karnataka to the global stage", says Dr. Saiyed.