At the forefront of a global antibiotic revolution is an innovative deep science startup that's developing a new class of antibiotics for targeting deadly Gram-negative bacterial infections. Thanks to this company's revolutionary work, the world can look forward to a renewed push to develop stronger antibiotics to improve human health.
Bengaluru-based Bugworks Research India Private Limited is marching towards anticipated success, and its goal is a breakthrough in innovating a new line of antibiotics for combating Antimicrobial Resistance (AMR).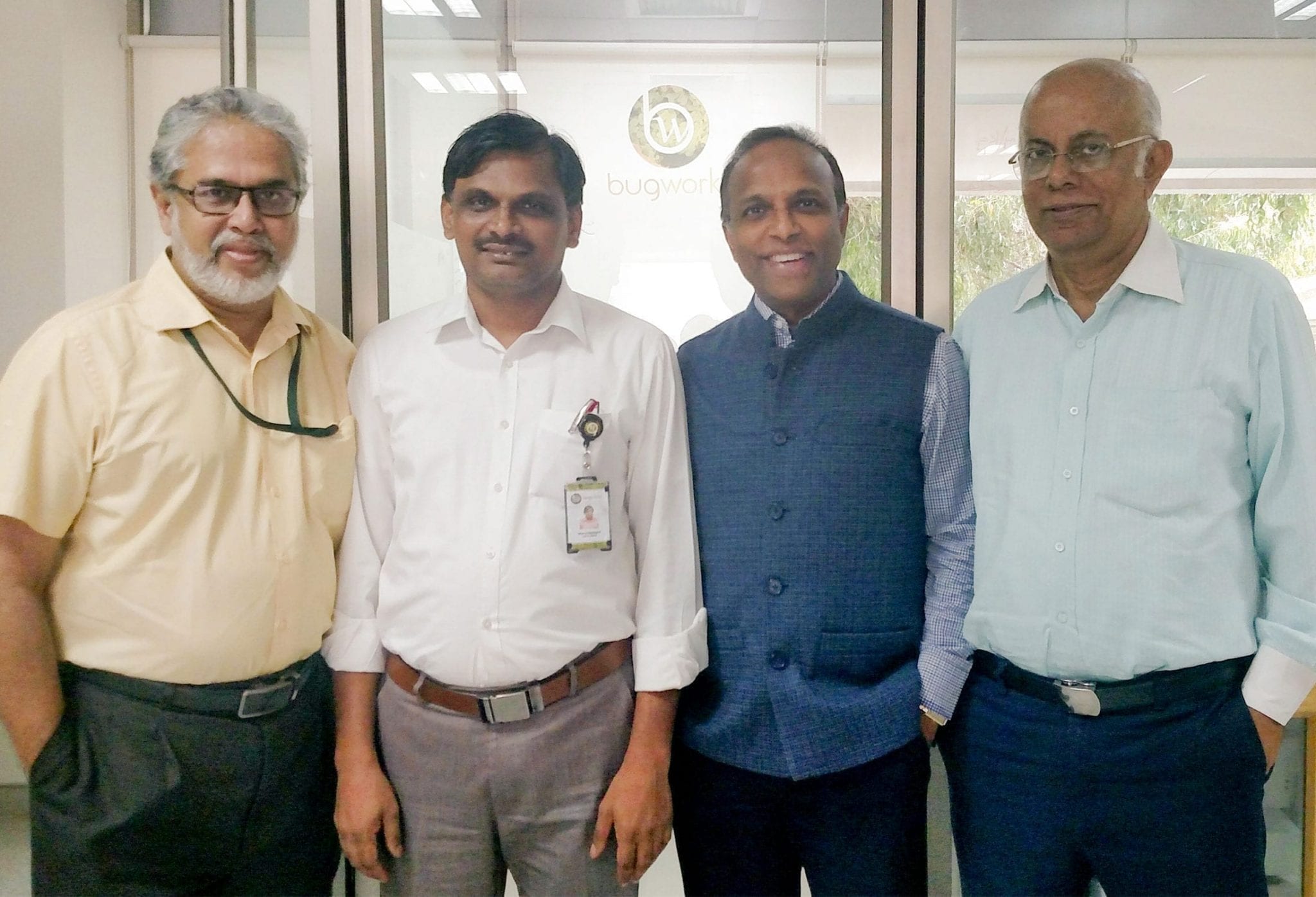 Dr. V Balasubramanian with the Bugworks core team: Dr Shahul Hameed, VP – Discovery, Dr. Anand Anandkumar, CEO & MD, and Dr. Santanu Dutta, Chief Scientific Officer & Executive Director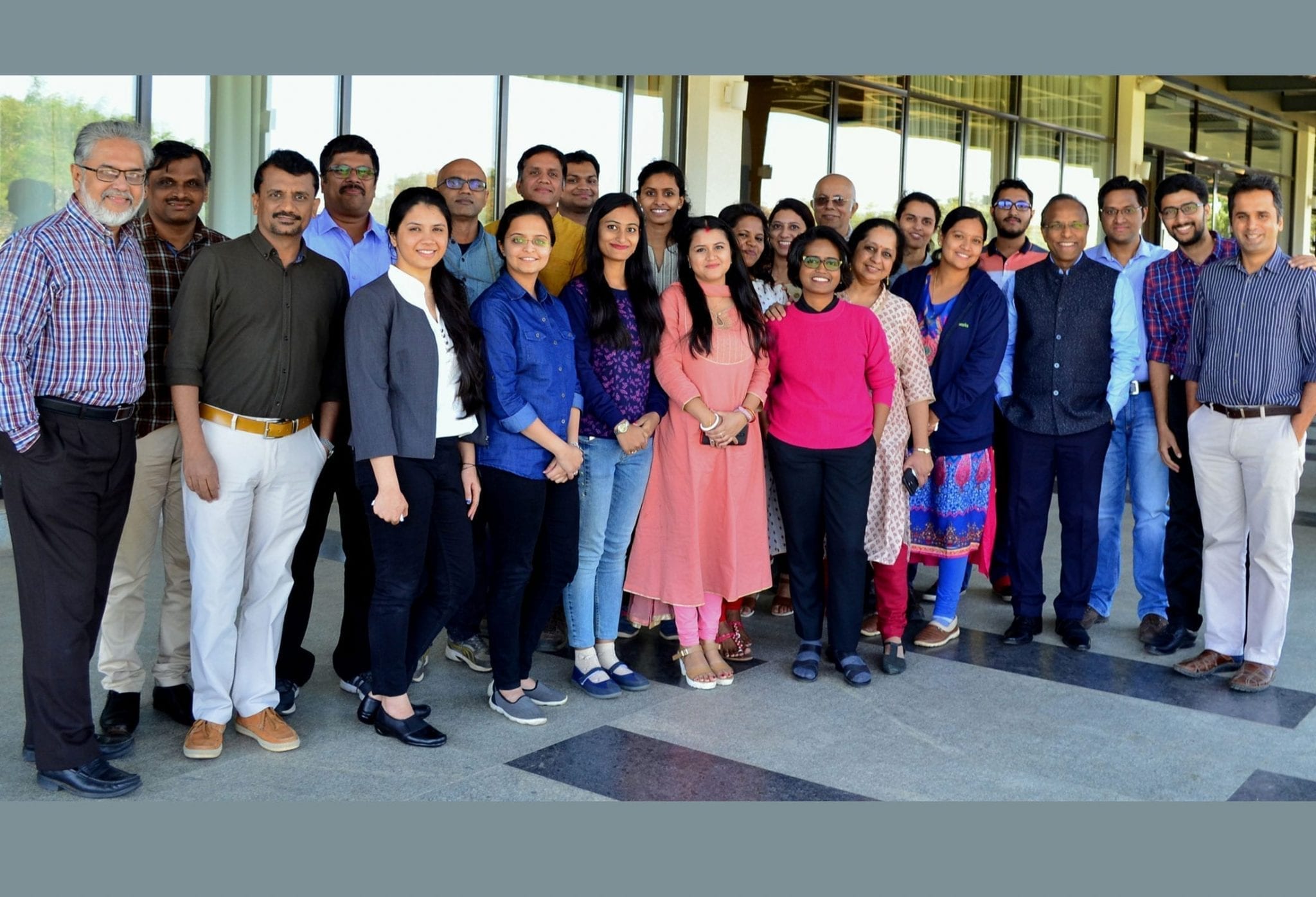 Points out V. Balasubramanian, President – Research & Development & Executive Director, "Antibiotics discovered in the first half of 20th century gave us many decades of improved human health, and they have made modern clinical practice possible. The world's population has trebled since their introduction with the average life expectancy nearly doubling and infant mortality more than halving during this period."
The last novel antibiotic to treat Gram negative infections was discovered more than 55 years ago. Since then, there has been a manifold rise in drug-resistant bacterial pathogens, while the antibiotic pipeline lacks new mechanisms against them. The numbers reveal the magnitude of the problem: Centers for Disease Control (CDC) estimates that 1 in 25 patients worldwide will acquire an infection as a result of their hospital stay; 10 million deaths will occur worldwide if antibiotic resistance is left unchecked, costing the world $100 trillion by 2050. The mortality numbers in India are staggering, with nearly 250,000 dying per year owing to drug-resistant infections, of which one fourth are neonates.
Here's where Bugworks hopes to ride into the rescue by engineering a new class of antibiotics targeting Gram Negative Bacteria, it aims to be the premier innovator of safe, effective and robust antibiotics. Its antibiotics are designed to be significantly immune to bacterial resistance and work on all known forms of drug-resistant bacteria. Bugworks' novel bacterial topoisomerase inhibitors (GYROX) are a new class of antibacterial agents that promise to be very effective against a broad spectrum of drug-resistant bacterial pathogens.
A bacterial cell is like a fortress and getting the antibiotic inside the cell has always been a challenge. Bugworks has risen to it by developing the platform, "ELUDE™" by which the inhibitors are able to go into bacterial cell via 'stealth-mode' and perform their task of killing the bacterial cell. The GYROX class emerging from the ELUDE™ platform is well-differentiated from the competition and has the potential to treat and cure bio-threat, community, and hospital infections identified as critical and high priority pathogens by the WHO in 2017. GYROX will target AMR that is plaguing both developed and developing countries. The firm's overarching goal is to go after superbugs with its new line of antibiotics.
,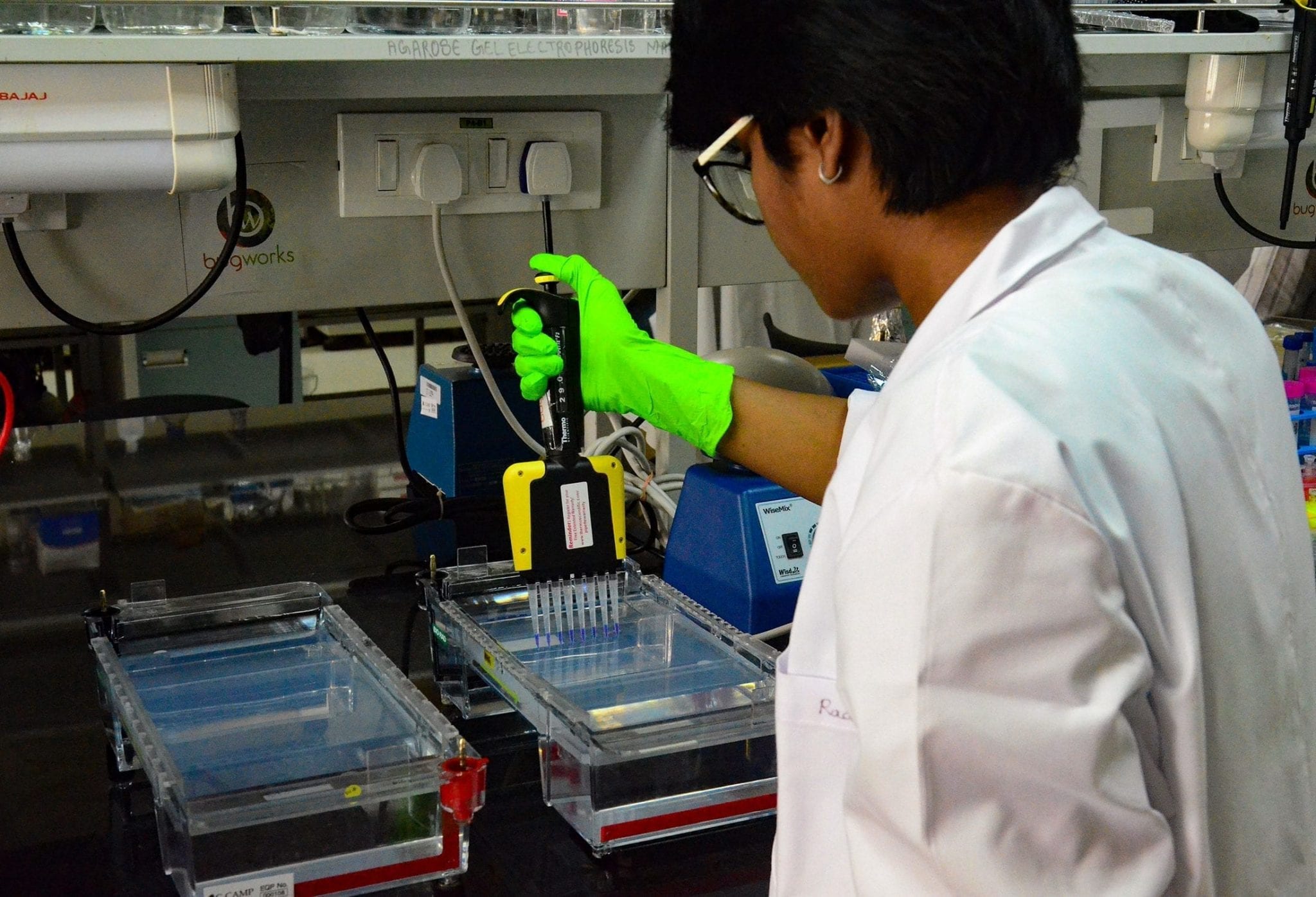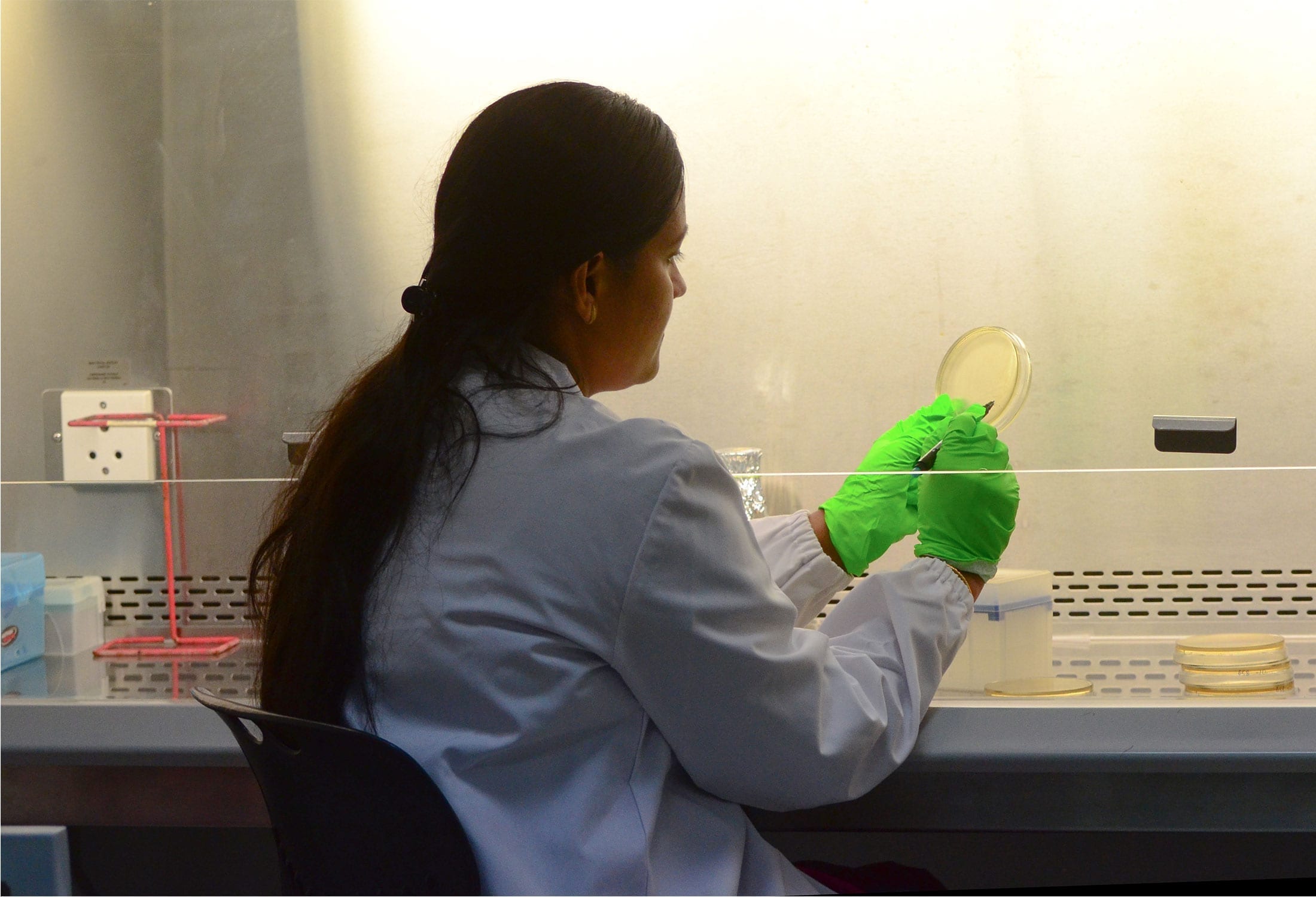 The introduction of the next generation of antibiotics such as GYROX will hopefully give mankind the next 100 years of good health.
– V. Balasubramanian, President – Research & Development & Executive Director, Bugworks Research India Private Limited.
Bugworks was formed in 2014 and incubated within the Centre for Cellular and Molecular Platforms, (C-CAMP), a premier facility that supports deep science startups. Anand Anandkumar, Chief Executive Officer (CEO) & Managing Director (MD), formerly the founder of Cellworks, a computational modelling firm in the biotechnology industry, Santanu Datta, Chief Scientific Officer (CSO) & Executive Director (ED), ex-AstraZeneca and Cellworks, teamed up with V Balasubramanian, President (R&D) & ED, who was also with AstraZeneca's R&D centre in Bengaluru, to focus on anti-infection drug discovery. This led to the birth of Bugworks.
The internal model followed by Bugworks is modular and collaborative with more than 20 global, world-class partners which lends great collateral integrity to the entire process of innovation. With such a novel operating ecosystem, the company can join hands with other experienced partners to take the product to market.
To fund its efforts, the company has raised more than $9 million in Series A funding, with participation from University of Tokyo Edge Capital (UTEC), Japan, Acquipharma Holdings, South Africa & 3ONE4 Capital, India. It has been strongly backed by CARB-X, a premier public-private partnership organization "pushing" anti-bacterial drug discovery research to combat AMR. The company's early backers included globally reputed angels like Dr. Kiran Mazumdar Shaw, chairperson and managing director, Biocon. CB Insights picked Bugworks as one of the top 36 innovators across the world for 2019, and India's Economic Times awarded it the ET Top Innovator Award 2017.