Better Basics is on a mission to eliminate homes of toxins and plastic. Their household cleaning personal care and cleaning industry. and personal care refill system is designed to make using all natural, high performing products that save plastic bottles easy and convenient.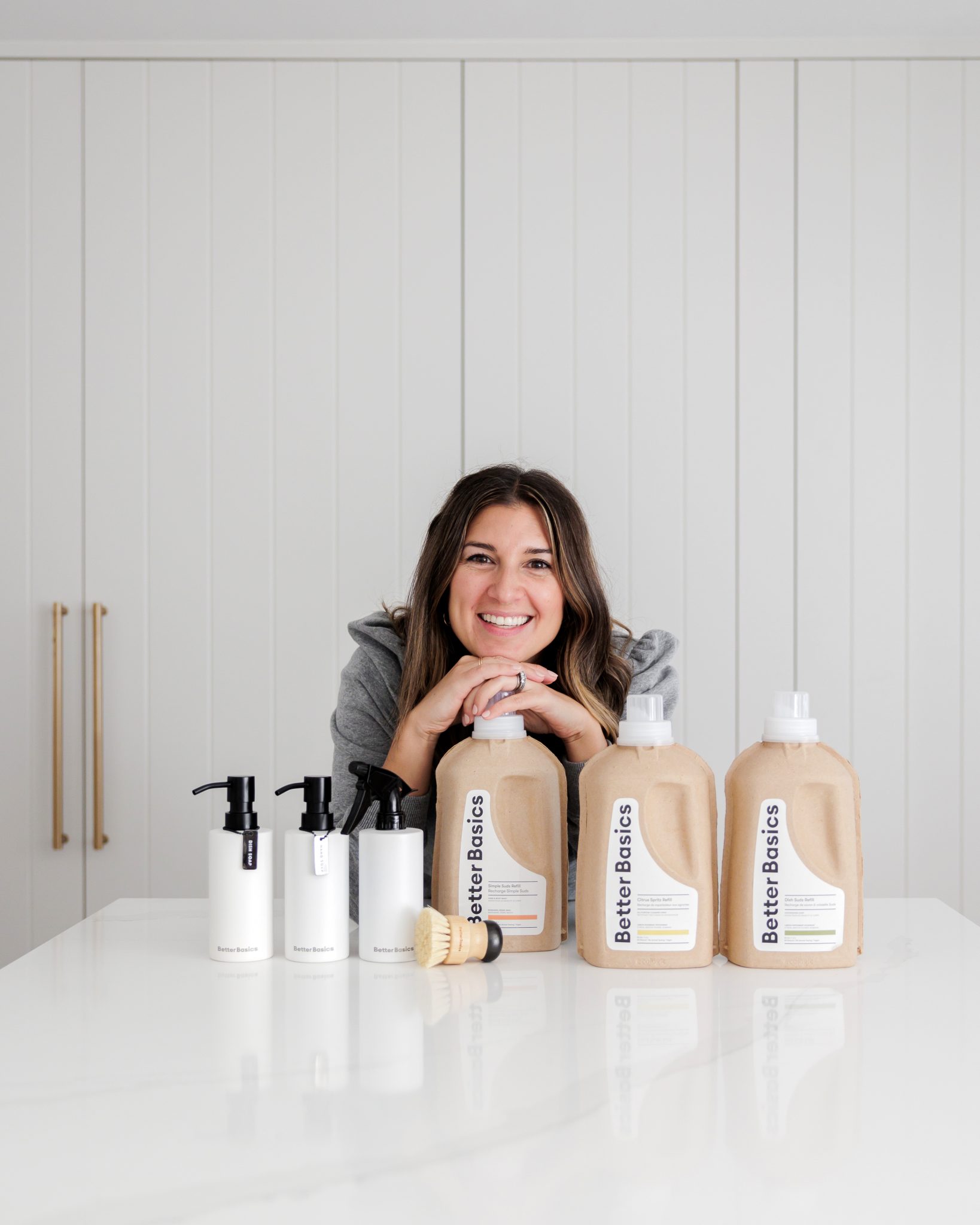 Better Basics makes "eco-friendly" beautiful and functional for the modern woman. They are known for their quality and sustainability standards, paired with the convenience of a recurring subscription box of everyday home products.
The anchor of their business is the refill system, designed to upgrade your kitchen sink with refillable natural home cleaning and soap products. They have extended their product categories into plastic-free personal care and simple swaps for the biggest plastic offenders like bags, bottles and cling wrap.
Consumers are looking to make better choices but traditional retail channels are dominated by products full of artificial fragrances,
carcinogenic ingredients, petroleum byproducts, packaged in plastic bottles… the list goes on. Better Basics offers consumers a better, safer choice and are on the path to becoming the #1 destination of natural, plastic-free products for your home.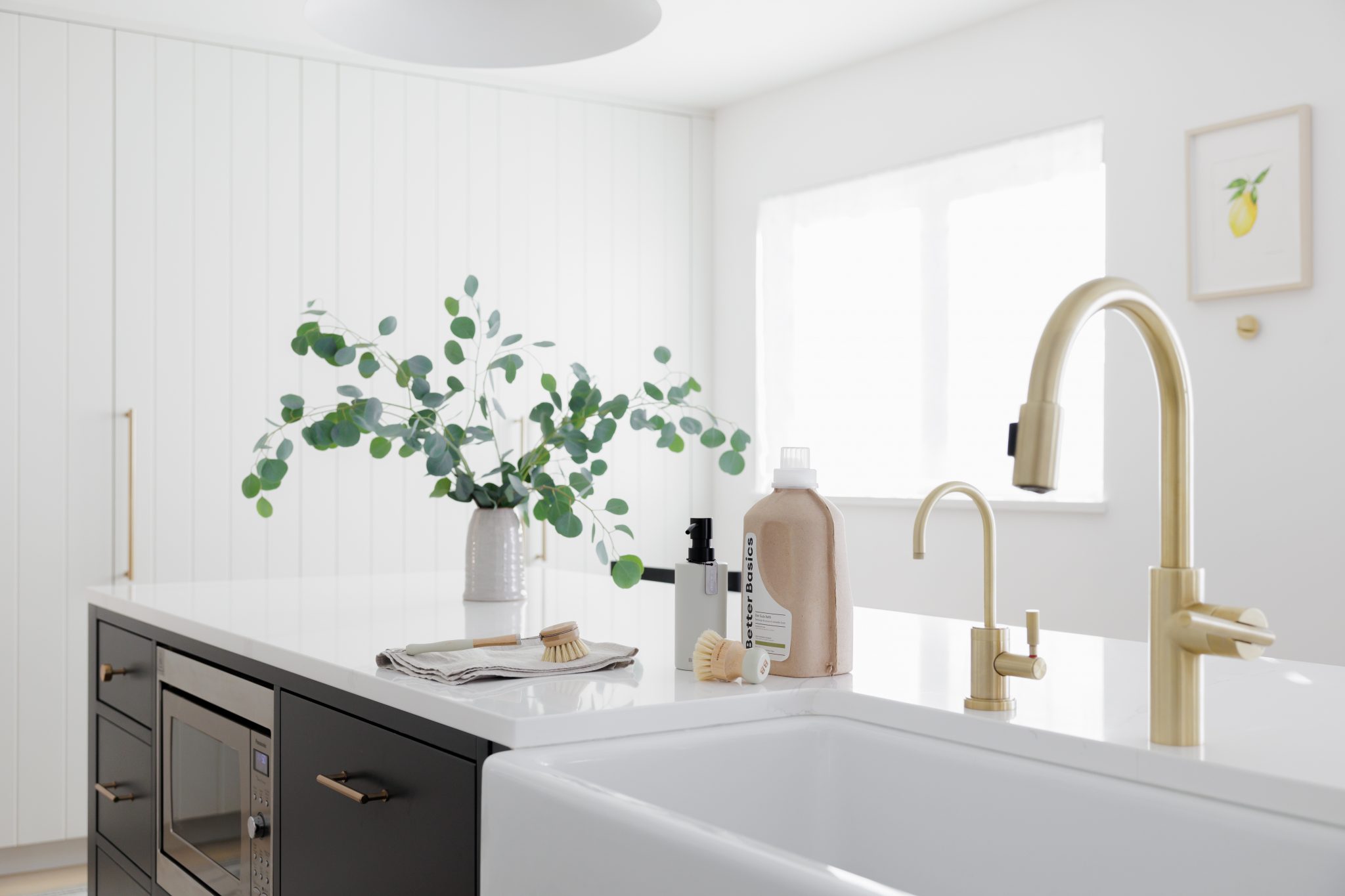 Since Better Basics launched just 2 years ago they have seen incredible success across Canada and into the US. They sell their products on their website, www.betterbasics. co, and through home and natural grocery channels including Well.ca, Simons, TheBay, Spud and Amazon.
Co-Founder and CEO Samantha Rayner founded Better Basics with her business partner, Caitlin Rushton in December 2020. Inspiration for Better Basics came from both Sam and Caitlin's personal journeys to reduce waste. Both busy working women, they found that their recycling bins kept piling higher and higher. In their personal goals of reducing single-use plastic consumption, they saw an opportunity to make it easier (and more beautiful) for everyone else. All of the materials, vendors and processes were thoughtfully chosen to eliminate or significantly reduce plastic. Since each having babies while running Better Basics, Sam and Caitlin are all the more motivated to leave the next generation toxic- and plastic-free.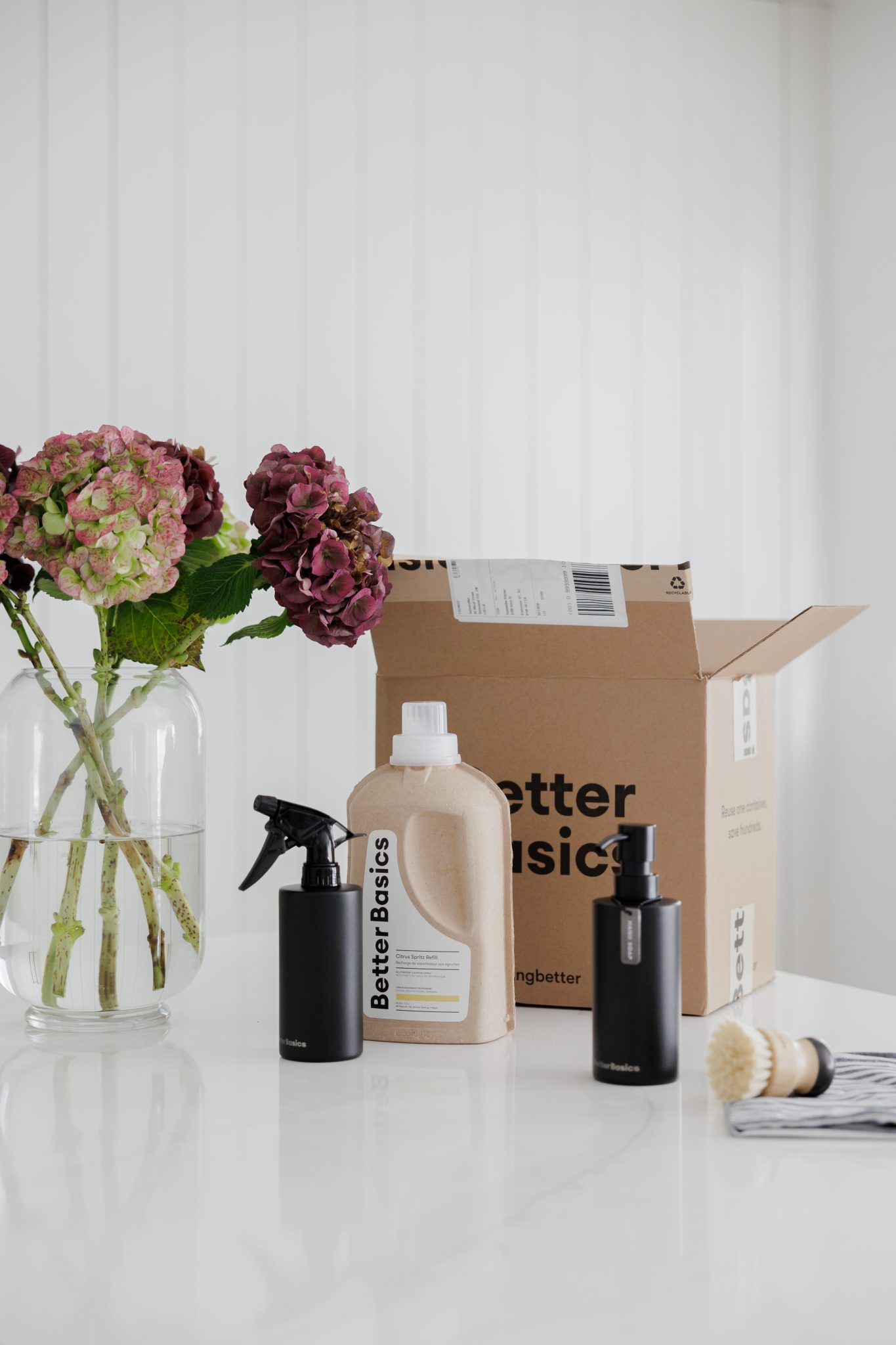 "We founded Better Basics with the goal of creating beautiful, sustainable home refills. Only 9% of the plastic that goes into the recycling bin actually gets recycled—the rest ends up in landfills and our oceans. In the process of trying to eliminate plastic from our homes, we had to make a special trip to a special store and it just wasn't convenient or designed to fit into our lives. We thought that if we could create a better refill system, people might be more inclined to shift their habits and refill more" — Samantha Rayner .Sam has long had a love for creating and marketing products with a health and wellness focus.
Her background working with lululemon, Saje Natural Wellness and AG Hair in the consumer wellness industry gave her insight into the ingredients and materials that are required to make outstanding products. Sam graduated from her MBA at the Sauder School of Business at UBC in Vancouver in 2010. She wanted to work in green marketing but the role she wanted didn't exist. She had a vision of sustainability being integrated into a company through-and-through— from product design, to consumer marketing, to supply chain, to vendor standards and internal corporate values. In order to get the consumer packaged goods industry to change, they had to create it with the mission at the centre of the business.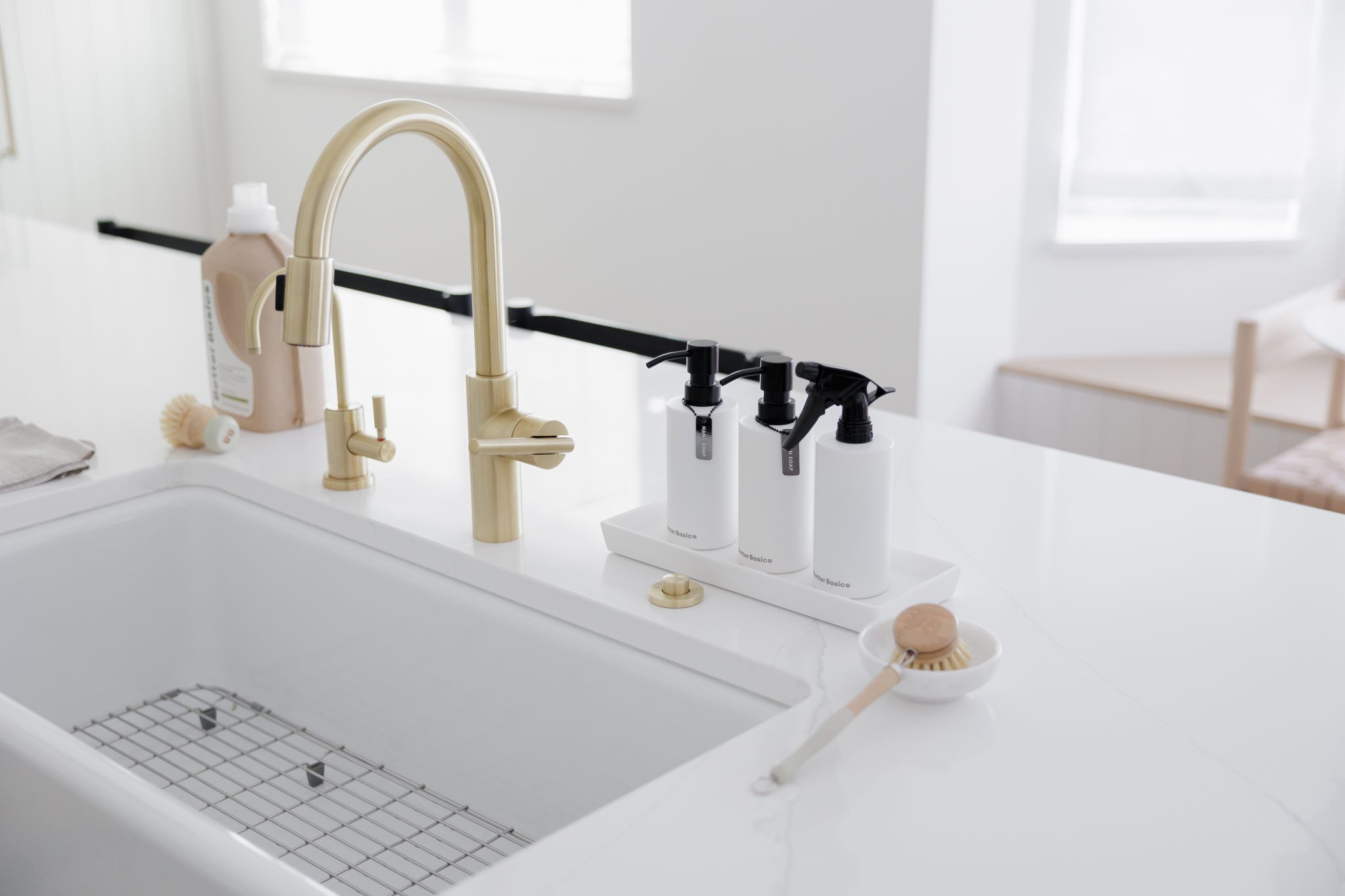 Better Basics is building a purpose-driven company that will improve the lives of millions and help shape the future of a clean environment. They funnel 2% of all revenues back into environmental charities and aim to continue to offer everyday household products that completely transform the personal care and cleaning industry.