With people constantly on the move chasing their dreams and careers, technology is on hand to remove the chaos and stress that goes with it. Data science and automation do away with ambiguous pricing and lack of transparency that are typical among traditional packers and movers. Deepu Chandran, Founder and CEO of Bengaluru based Pikkol talks about how his company provides seamless and transparent services.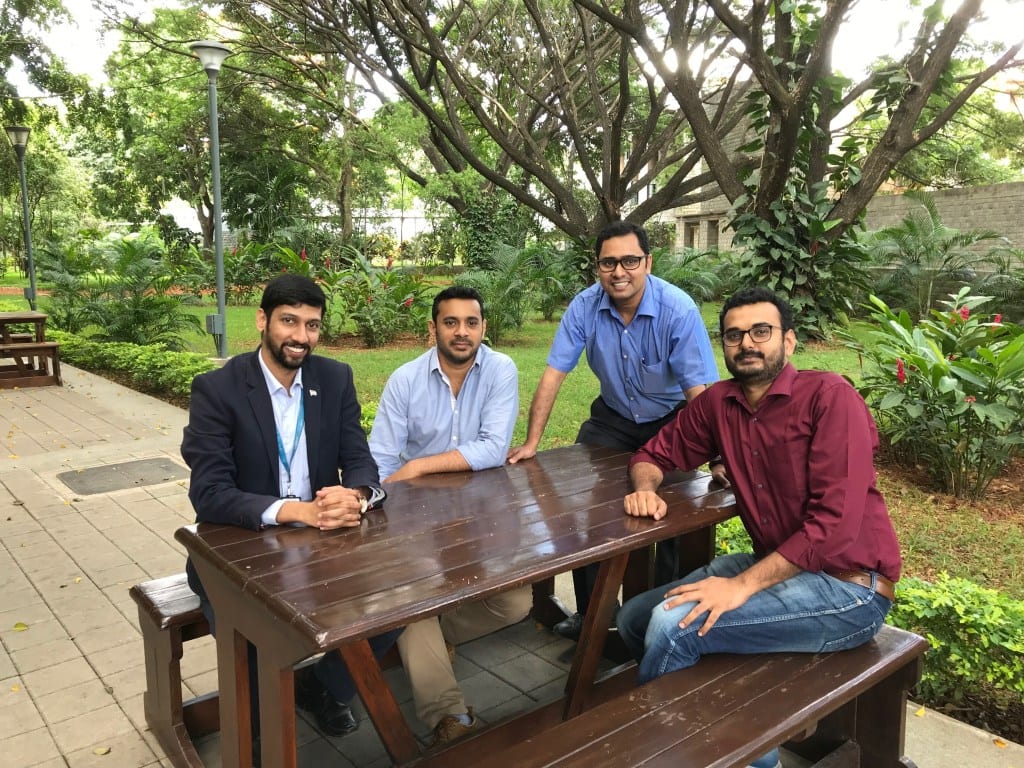 Pikkol's core team – Suraj Valimbe, Siby Mathew, Deepu Chandran, and Jayaram Kasi Visweswaran
"Innovation is at the core of what we are doing and we have just scratched the surface."
– Pikkol's core team – Suraj Valimbe, Siby Mathew, Deepu Chandran, and Jayaram Kasi Visweswaran
"Pikkol was born in 2015 out of a premise that we can deliver better on-ground services by developing strict SLAs (Service Level Agreements) along with building technology that will provide seamless information to the customers," says Chandran, in an interview with Subhalakshmi Roy. No stranger to using tech and innovation to solve common pain points (his previous venture was an innovation consulting firm), Chandran was joined by Suraj Valimbe (VP – Operations), Jayaram Kasi Visweswaran (VP – Product & Data Sciences) and Siby Mathew (VP – Technology).
Funded by the Indian Angel Network, Pikkol's strength lies in the unique combination of cutting edge tech and quality on-ground service.
When customers book a move through the website or the app, they choose their requirements and upload images and videos of the items that need to be shifted.The back-end algorithm analyses these and accordingly plans the logistics and calculates the exact price, eliminating the need of sending a person to assess the move. Information is shared with the customer and the partners, thereby bringing all the stakeholders together in a transparent, unified communication platform.
,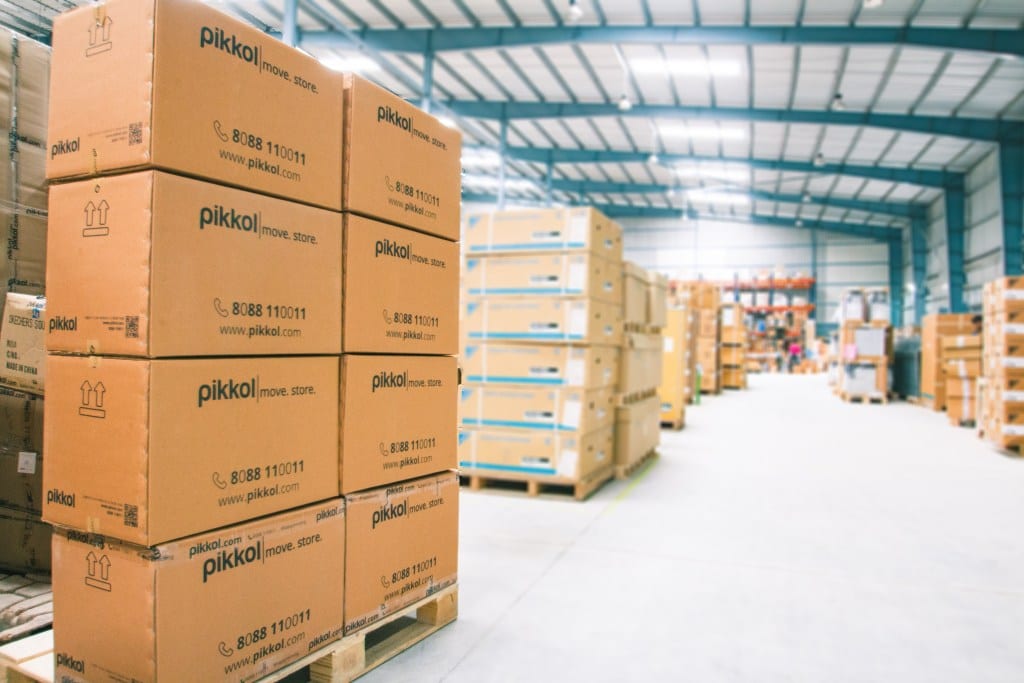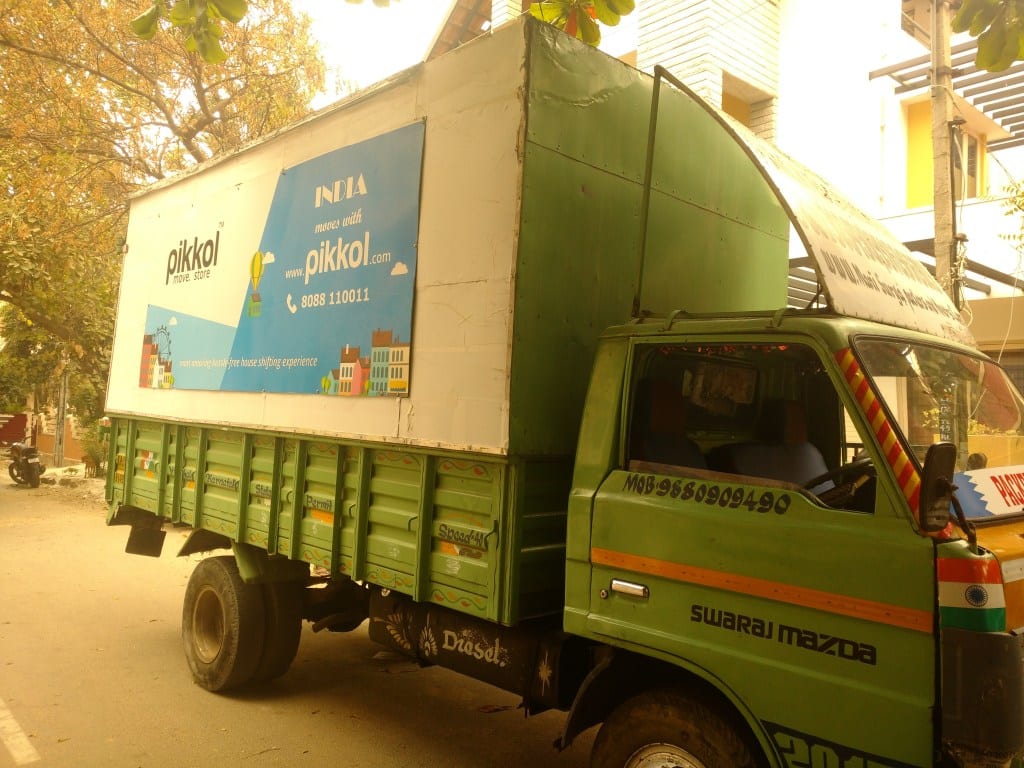 "Customer experience has to be looked at as an end to end proposition. What we do is we bring these multiple services together by using technology as a thread and use analytics and data science in the backend to ensure that these are delivered as per the SLAs that are set." – Chandran
For their first client, the co-founders doubled up as movers; today, Pikkol has over 1000 professional movers and 300 plus trucks. The movers are trained to safely handle items during loading, unloading and transportation, and learn the best practices followed in packing, unpacking, handling, transportation, safety, etiquette and operating technology. It also provides on-demand storage and warehousing for its customers across locations.
Over 8000 individuals have used Pikkol to relocate within India and abroad and the company moves goods worth Rs. 40 crore in a month. Apart from Bengaluru, it operates in Mumbai, Delhi, Hyderabad, Chennai and Pune, and has facilitated moves all the way to the UK, Ecuador and Ivory Coast.
Introducing tech in a sector which was considered a more on-ground human activity has disrupted the industry; more of their competitors including the traditional packers and movers are jumping on the bandwagon. But Chandran and his team remain unfazed. "For the tech to be effective, you need existing consumer data. We already have a head start. But it is good to see the sector embracing technology," says Visweswaran.
Exciting tech developments are taking place within Pikkol too. Apart from improving their existing algorithms, the team is working on building a knowledge graph engineered specifically to predict possible hurdles during a relocation, such as traffic rules, parking norms, fees, and offer preemptive solutions. "Every city has different rules and it becomes difficult to scale up if information such as this stays only in human brains," says Mathew. "The knowledge graph will allow our stakeholders to predict the best possible route and to avoid last minute hassles and stress."
"Tech has given the power of choosing when to move and what to move, back to our customers," says Chandran. "We let the customers select according to their preferences and also give them other options which our algorithm feels would be more ideal given the data. And then it depends on the choice that they make."
The company has started a B2B vertical as well with customised solutions such as Bareshell for retail establishments, and plans to launch a specific product for corporates to manage both employee relocations and office relocations. It has assisted in relocation of 35 corporates till date and plans to expand its portfolio to at least 250 over the next 2 years.