AN AUSTIN INSTITUTION
Austin's status as an entrepreneurial powerhouse is known across the nation and the world. Recently, the Chamber of Commerce conducted a 2018 study that revealed startups make up a larger percentage of businesses in Austin than in nearly any other major U.S. metropolitan area.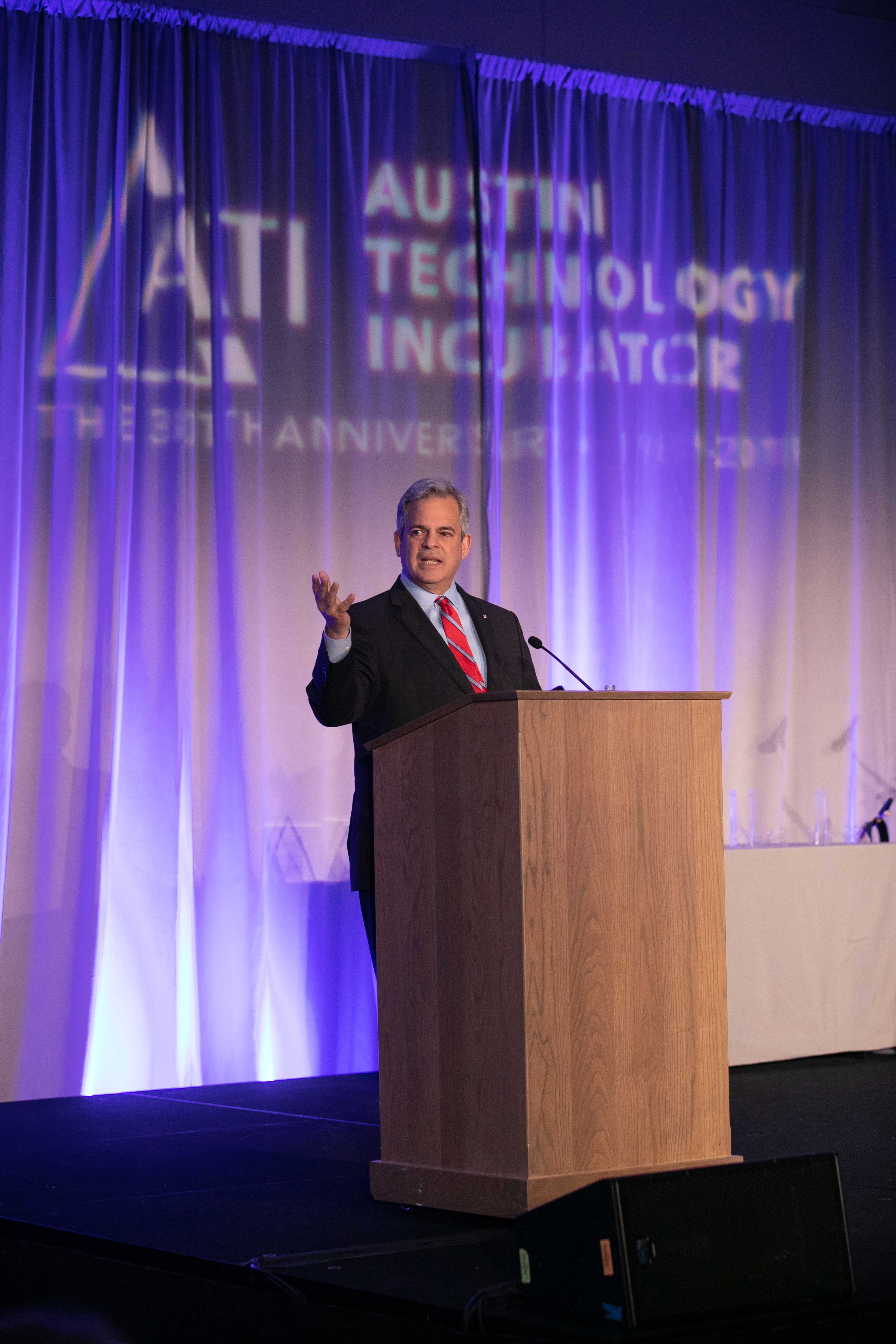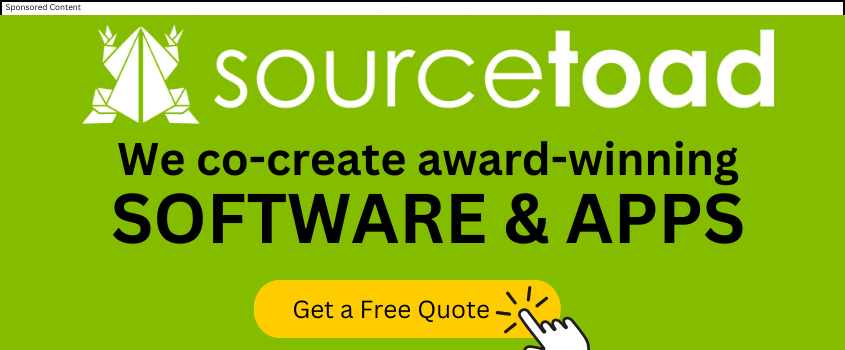 Although Austin's startup culture seems relatively new and trendy, its foundation was laid decades ago and has been maintained ever since by the Austin Technology Incubator (ATI).
OUR STORY
Founded in 1989, ATI has been a key catalyst in developing Austin's entrepreneurial and innovation ecosystem. As one of the nation's first technology incubators–when the idea of an incubator was largely unheard of -and the longest active technology business incubator in the United States, ATI has generated more than $3 billion in economic impact for Central Texas alone. On average its member and alumni companies sustain over 1000 direct and 2300 total jobs annually with over 80% of ATI member and alumni companies remaining Austin-based.
ATI is the deep tech incubator affiliated with The University of Texas at Austin (UT Austin). ATI's vision is to be a global leader in deep tech commercialization addressing the world's most pressing problems. Its mission is to empower university and community entrepreneurs through a customized approach to effectively commercialize their breakthrough innovations and compete in the global marketplace. It includes distinct incubators focused on circular economy, energy, food & agtech, healthcare, mobility, and water. Additionally, its circular economy incubator is 1 of only 3 in the US.
Through deep engagement and connections with investors, trusted professionals, corporate and strategic partners as well as universities and other community affiliations, ATI helps its member companies deliver impactful solutions that contribute to UT Austin's promise of what starts here changes the world. "We firmly believe that some of the world's most pressing problems require a deep tech solution. We are working with innovators that are solving problems around capturing carbon efficiently and economically, developing a clean sustainable water supply, new drugs for cancer treatment, recycling plastics and other waste to build a circular economy, and so much more," said Mitch Jacobson, Executive Director of the Austin Technology Incubator.
,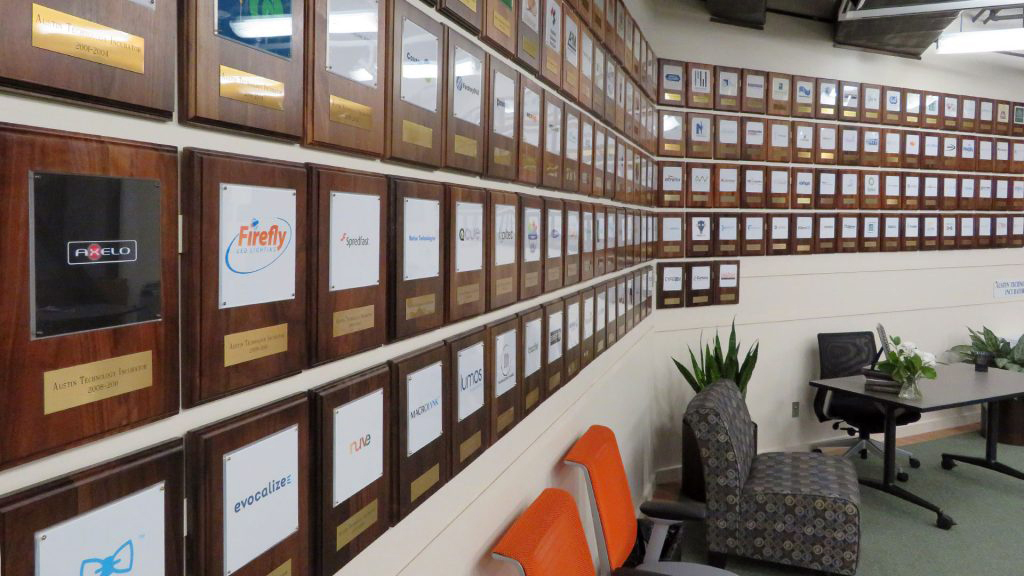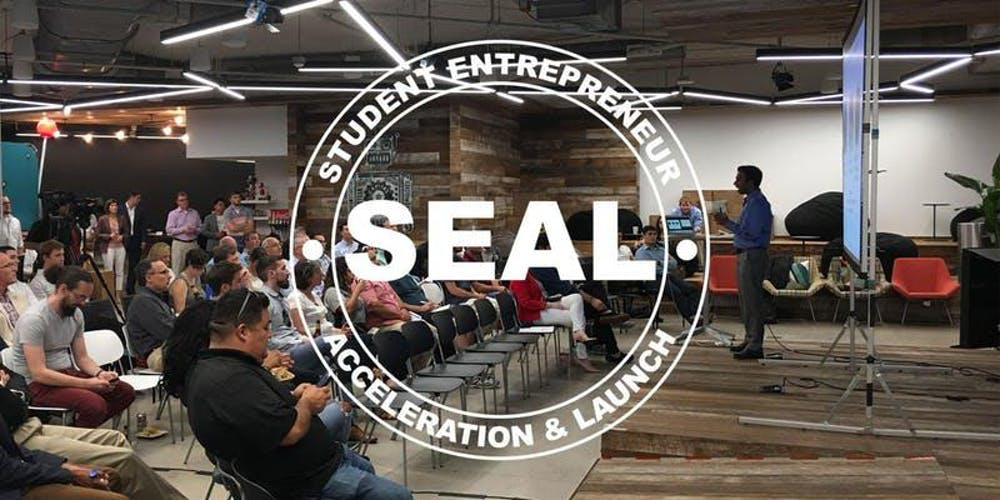 ATI's long-term, trust-based relationships with investors such as local angels, foundations, local and national venture capital companies, and sources of public funding are essential for getting its member and alumni companies funded. "For over three decades, the City of Austin has been a strong supporter of the Austin Technology Incubator. We continue to believe in the vision and have benefited from the contributions and significant economic impact ATI has made on the City of Austin and the State of Texas," said Mayor Steve Adler. ATI's history substantiates that it has been and remains an engine for growth and a stimulator for meaningful and proven economic development.
ATI's History:
The Vision of Entrepreneurial Icon George Kozmetsky
In the late 1980's, Austin was in an economic downturn, and vacant buildings dotted the landscape. George Kozmetsky, founder of the IC2 Institute and a visionary in his quest to leverage entrepreneurship to solve the world's challenges, understood that Austin's success in attracting large technology firms provided a fertile ground to spawn technology-oriented start-up and spinoff firms. Kozmetsky wanted to leverage these assets to build an innovation economy and turn Austin into a technopolis. To achieve his vision, Kozmetsky convened academic, business, and community leaders and launched the Austin Technology Incubator in 1989. ATI's initial funding included contributions from the City of Austin, the Greater Austin Chamber of Commerce, Travis County and an anonymous donor, who was widely believed to be George Kozmetsky himself.
Driving Economic Development and Prosperity in Austin and Beyond
At ATI's 30th anniversary celebration in May, the incubator's founding executive director, Laura Kilcrease, painted a picture for the audience on how Austin was before the tech boom brought on in part by ATI. She described the downtown buildings that composed the skyline in 1989 as "see-through buildings because a million square feet of empty office space was sitting there unused after the second oil and gas bust" a few years prior. That's when the founding team knew, she goes on to say, "something had to be done to change and diversify the economy not just of Austin, but of Texas". From 1989 to 2006, ATI was the only established technology-based business incubator in Austin. As regional research, education assets, and economic development activities evolved and matured, so did ATI and its verticals. Surprising its founders, 170 companies applied to ATI's inaugural cohort, with about 20% of applicants applying from out of state. 30 years later — ATI has graduated over 300 companies through its program, raised over $1.7 billion, overseen 50+ mergers/acquisitions, and 10 IPOs.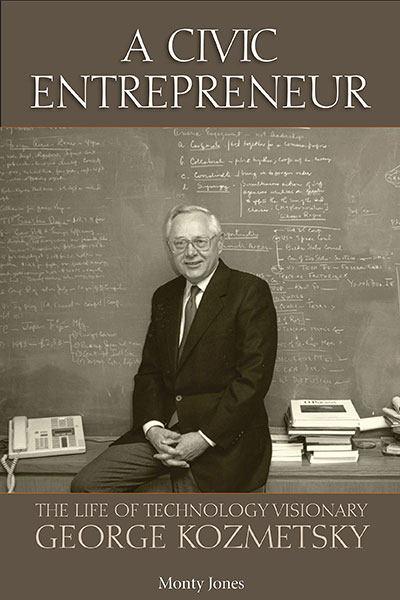 A National Model for Technology Incubation
Since its inception, the Austin Technology Incubator has had a dual purpose: to serve the university as an education and research laboratory for entrepreneurship and technology venturing and to serve as a regional catalyst for economic development. For more than 30 years, ATI has been central to assisting university and community based entrepreneurs with building successful business teams, supporting technology ventures and facility access to capital, mentoring students across campus, working with the regional business community to strengthen emerging technology sectors, and graduating high growth ventures into the local, state and national economy. Throughout, ATI has maintained its reputation as one of the nation's finest models for technology business incubation.
ATI's Influence:
A Rising Tide Lifts All Boats
During ATI's 30th Anniversary celebration, Capital Factory was awarded the Laura Kilcrease Civic Entrepreneurship Award. Speaking about the event, Joshua Baer, one of the co-founders of Capital Factory, had this to say in reflection:
"This is no exaggeration: Austin's startup community would not have taken off without the solid foundation laid by the Austin Technology Incubator…When I came to Austin in 1999, ATI was one of the only organizations supporting entrepreneurs in Texas. We're extremely fortunate to be where we are today as a company because of ATI's influence; they've paved the way for entrepreneurs, incubators and accelerators and their impact has rippled through generations of startups since they started 30 years ago…ATI has also helped develop organizations in the industry such as Austin Technology Council (ATC), Central Texas Angel Network (CTAN), Tech Ranch Austin and many others. It's safe to say that Austin wouldn't be a tech town if it weren't for ATI and Capital Factory wouldn't be here either."
Dedication to Education
ATI works very closely with university and community entrepreneurs to commercialize breakthrough innovations. It helps entrepreneurs and startups by providing mentors, tools, resources, and connections for founders to grow and attain funding. ATI benefits students, faculty members and the state of Texas. It provides an educational experience for both undergraduate and graduate students, a research laboratory for entrepreneurs and tech ventures, and economic stimulation for the Central Texas area and beyond.
"Fostering a culture of entrepreneurship is one of the most powerful ways universities act as economic accelerators, which in turn drives the future of economic stability, as ATI has proved," says Art Markman, director of the IC² Institute. "Just as ensuring entrepreneurship is part of the academic experience, which inspires industry creativity and innovation."
To illustrate this relationship, it must be told that four of ATI's directors teach UT curriculum courses on entrepreneurship and innovation, tallying four courses per semester. This course load commitment is in addition to managing the year-round Student Associate Program, which serves as a paid internship program for both undergraduate and graduate students. The Student Associate Program within ATI exposes all the students to hands-on training with ATI's incubation companies. This program has proven time and time again over the decades to be invaluable to students–changing the trajectory of their careers to embrace their own entrepreneurial ideas and successful businesses. Additionally, Joshua Baer has highlighted that "collaboration on campus is at record levels and it's in no small part due to Mitch [and ATI]" with "ATI companies and SEAL students working at Capital Factory, Longhorn Startup students working at the Blackstone Launchpad, and Capital Factory startups participating in Texas Venture Labs."
Recent ATI Member Company Successes include:
Affinegy, of Austin origins, is an industry leader in the IoT space. They have raised $1.2 million to date.
ICON, an Austin-based, 3D printer, robotics, and advanced materials company, raised $9 million in October 2018 to fight homelessness with 3D-printed homes built in 24 hours.
Lung Therapeutics, operating out of Austin, pursues innovative treatments for underserved, life-threatening lung conditions. In June of 2019, the company raised $36 million to begin clinical trials on a treatment for pneumonia.
Savara Pharmaceuticals (NASDAQ: SVRA), another Austin-based orphan lung disease company for rare respiratory diseases, announced raise of $48.9 million in a public offering that closed in July 2018.
Smarter Sorting, a machine learning startup that helps cities and businesses with regulated waste divert valuable products from waste to re-use. Also, Austin-based, it raised $9.3 million as of July 2018.
Spredfast, an enterprise social platform company, announced a merger with Lithium Technologies for an undisclosed amount in September 2018. At the time of the merger, Spredfast had raised a total of $138.1 million and had 300 Austin-based employees. Since then, Spreadfast and Lithium have rebranded to Khoros.
Xeris Pharmaceuticals (NASDAQ:XERS), a specialty pharmaceutical platform for stable injectable and infusible drug formulations, announced raise of $93.8 million in a public offering that closed in July 2018.
THE FUTURE
ATI continues its commitment to building and expanding the startup ecosystem that Austin is so proudly known for. As a city of innovation and entrepreneurship that fosters the best environment for its economy and citizens, developing new technologies for the benefit of our society is an ATI heritage. As Laura J. Kilcrease, founding Executive Director of ATI said "[ATI] fulfilled the university's motto. What starts here changes the world. What started with ATI changed Austin. And the world is just another little step for us." The essence of the Austin Technology Incubator is Deep Tech—Deep Engagement—Deep Impact.