Admera Health, Headquartered In South Plainfield Nj, Is A Dna Sequencing Company Providing Laboratory Services To The Healthcare Sector With The Goal Of Improving Patient Outcomes Through More Accurate Diagnosis And Precision Treatment.A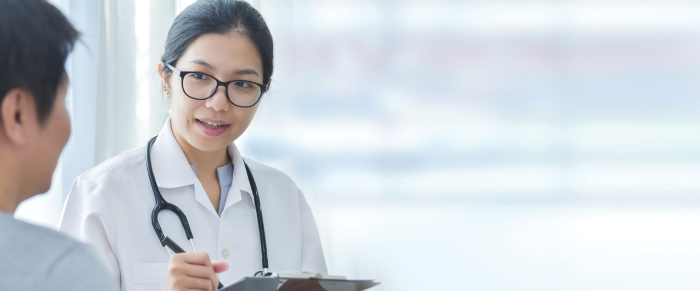 By leveraging next generation technologies and advanced bioinformatic tools, Admera Health develops a range of molecular tests that help doctors predict a patient's response to medication, accurately diagnose life-threatening conditions, forecast the course of a disease, or individualize treatment to have maximum effect against cancer.
The broad scope of their internal R&D work and network of collaborators gives Admera an edge in translating genomic insights into new molecular tests, while the expanding scale of their operations helps lower the cost of genetic sequencing services. These dynamics enable Admera to offer their novel, personalized genomics to more people across the continuum of patient care, which is at the heart of their mission.
OUR STORY
In 2012 Admera Health was spun out of GENEWIZ, a DNA sequencing laboratory that provides research services to biotech organizations, when an opportunity to serve clinicians with advanced molecular diagnostics was identified. Since then, Admera's business strategy and core competencies have focused on three areas of highest unmet clinical need: cardiovascular disease, cancer, and adverse drug events/reactions. Admera's product portfolio addresses these needs with the following next generation sequencing (NGS) based tests:
PGxOne™ Plus is a pharmacogenomics test that provides insight into how a patient's genetic disposition links with their likely response to certain medications. This genetic report provides clinicians direction in selecting safe and effective drugs for patients the first time – and avoiding trial and error approaches. Considering the harmful and costly outcomes associated with adverse pharmaceutical events (costing $30 billion annually in the US), coupled with high utilization rates (55% of Americans regularly take one or more prescription medicines), PGxOneTM Plus has the potential to deliver enormous benefit to the health care system.
The Cardiovascular Test Portfolio (CardioGxOne™ and AtheroGxOne) helps doctors diagnose, stratify risk and guide patient treatment for a range of inherited cardiovascular conditions – structural disorders, vascular issues and abnormal heart rhythms – that can be difficult to clinically assess and potentially life threatening if left unrecognized and treated.
The Oncology Test Portfolio (LiquidGx™ and Solid Tumor Profiling – OncoGxOne™, OncoGxSelect™) analyzes a patient's tumor to help doctors select appropriate therapies and gain insight on a patient's chemotherapy tolerance. While cancer persists as one of the leading causes of death worldwide, the need for more precise and actionable insights to accurately diagnosis and treat this disease remains as pressing as ever.

In addition to clinical services, Admera's Biopharma Solutions group offers customized lab services to biotechnology companies, academic centers and medical research facilities looking to develop new diagnostic tests or discover novel drugs. Biopharma Solutions also partners with outside research centers on developing new indicators of disease progression (biomarkers), better tools for chemical analysis (reagent kits), and novel approaches for processing biological data (bioinformatics).
Admera is building its future on translating genomics science into impactful solutions for patients, physicians and life science organizations. This success was recently recognized by Inc. Magazine's Annual List of America's Fastest-Growing Private Companies – the Inc. 5000.
Admera's three-year revenue growth of 855% ranked 511 among 5000 of its peers. This remarkable growth places Admera 45th in the health industry nationwide, 12th in the state of NJ among all industries and number 1 as the fastest-growing healthcare company in NJ.
Admera Health is proud of this achievement and remains committed to its mission to bring personalized medicine – and greater health insights – to more people, worldwide.