From ideas to market
If machines are getting smarter, it is because the semiconductors inside them are getting better. These silicon microchips are an integral part of end-use electronics such as mobile devices, telecommunication equipment, medical, automation (IoT), automobiles and others. The semiconductor industry in India is on a high growth trajectory; IBEF estimates that it will grow to $52.58 billion by 2020, while the Indian Electronic System Design and Manufacturing (ESDM) market will grow to US$ 400 billion in the same year.
,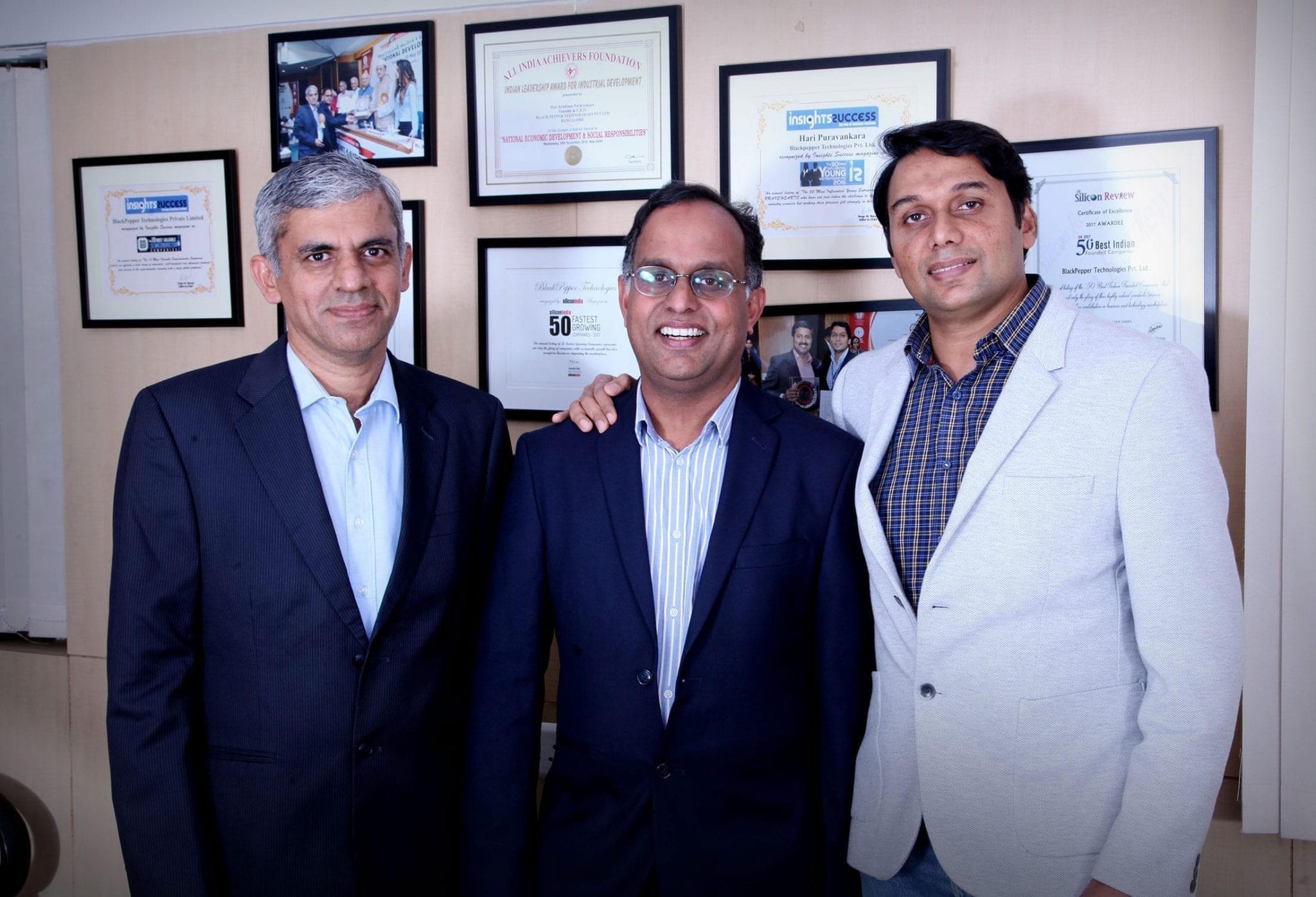 Jei Narayanan, COO, Manoj Sundareswaran, EVP-Delivery and Hari Krishana Puravankara, Founder & CEO
Higher demand brings better competition and pressure to redefine 'state-of-the-art' with every product life cycle. Bengaluru-based Black Pepper Technologies has been consistently setting new benchmarks in silicon design since Hari Krishnan Puravankara (Founder & CEO) started it in 2010. "Our core strength is silicon design," says Jei Narayanan, Chief Operating Officer. "As part of the core vision, we have been gradually adding other capabilities such as system and product design, and today, we are an end-to-end concept to product company."
The company offers an array of services including physical design, design for test, board design, embedded systems, analog and mixed-signal design, post-silicon validation, yield optimization, and industrial designing. In the automotive industry, the company provides design services by leveraging mobile, big data, IoT, artificial intelligence, and machine learning technologies. For its industrial clients, the company architects, designs, deploys, and maintains automation systems. "We believe that the cornerstone of every product is SeNSe-ICTM Framework, which includes, Sense, Secure, Network and Compute. We want every product to provide the ultimate experience to the end-user," says Salesh Kumar, VP-Strategic Initiatives R&D.
Some of its successes include, designing and manufacturing semiconductor chips in a record 8 weeks for a Tier-I client and creating end-to-end silicon design for a biodegradable wireless patch for ICU patients which can transmit all the cardiac parameters. The company is however, not resting on its laurels. The competition, both domestic and international is fierce and Black Pepper stays a step ahead by optimising its resources. "The tools, engineering talent and all other things which make up a product design company, are available to everyone. We will be the best because we use our resources optimally," says Narayanan.
Black Pepper aims to build India's unicorn that's fundamentally rooted in hardware and will transform end-user experience.– Hari Krishnan Puravankara, Founder & CEO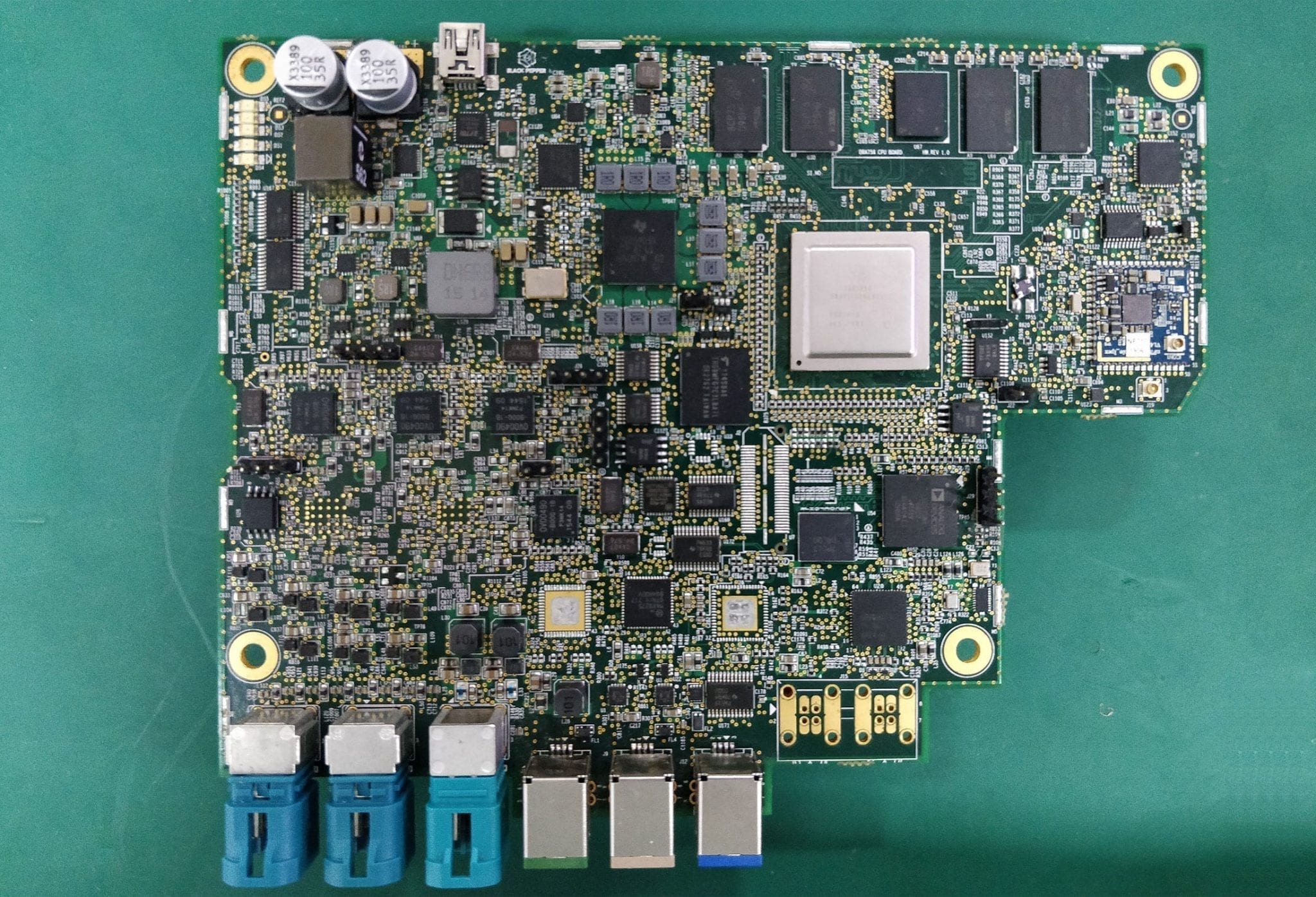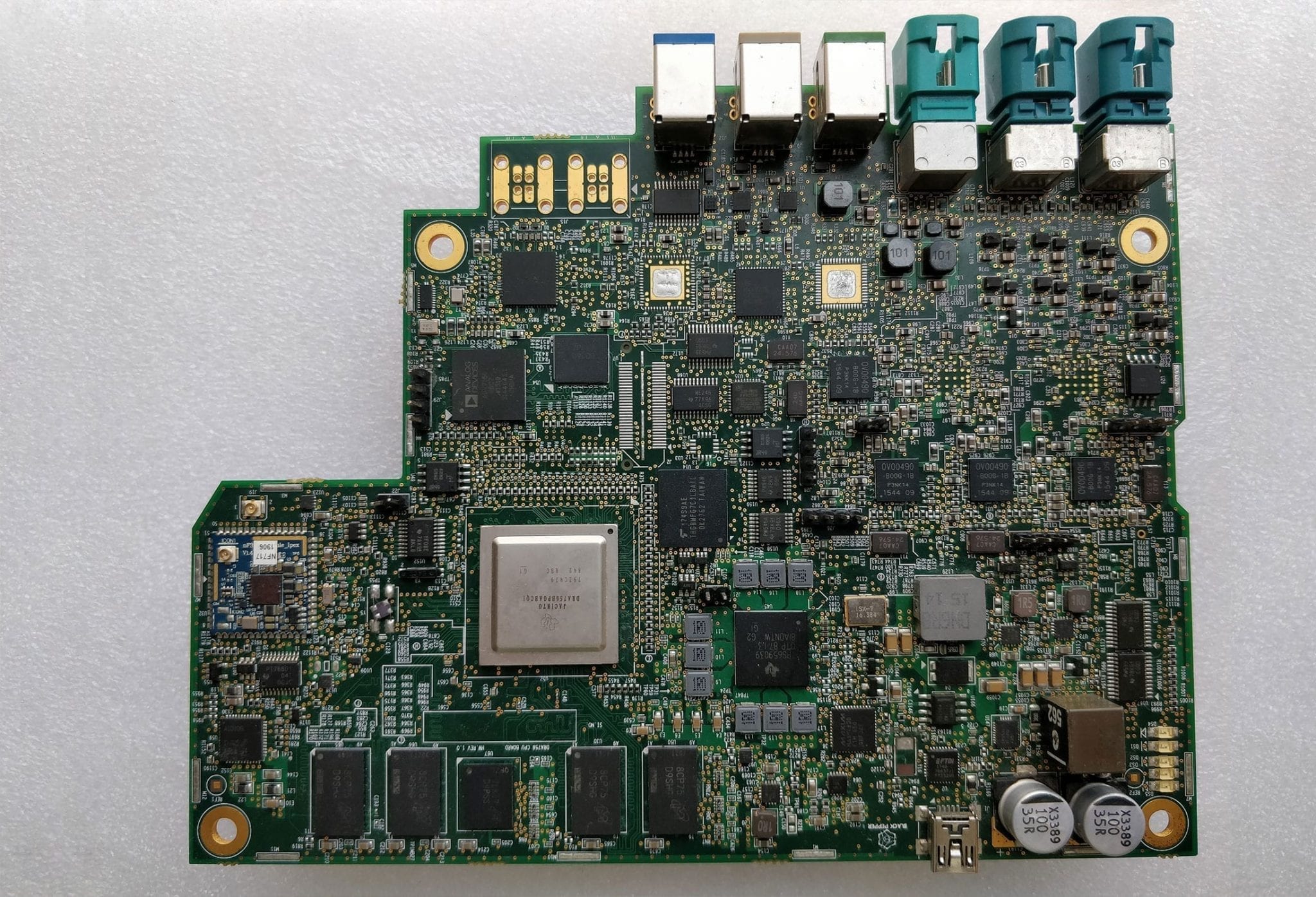 The Pepper Labs builds frameworks and platforms across the five core segments, such as Automotive, Medical & Wellness, Defence, Industrial Automation and IoT, which demonstrates its capabilities to its customers and to partners who co-create the ecosystem, enabling democratisation of innovation. The company has also developed EYWA, a technology framework which combines network protocols, human capability mapping and physical resource modelling in a single platform.
"There are three components of EYWA, Lean Tall Engineering (LTE) where we analyse both technical and behavioural skills of an engineer to create the optimal project team, Design Environment on Demand (DEOD) where we analyse historical data to capture highs and lows of project requirements, and Sure Shot Convergence System (SSCS) which uses network protocols to implement a water-tight workflow which guarantees convergence and product finality," Manoj Sundareswaran, EVP-Delivery explains.
Believing that innovation can come from anywhere, Black Pepper Technologies aims to democratise innovation and convert ideas arising out of unlikeliest of sources into commercial products. It has set up the Pepper Council where would-be innovators can submit product ideas online. These ideas are analysed by a team consisting of both in-house and external experts, and if found feasible, the company helps with the design and product implementation.

Leveraging the in-house silicon design strength, the company has also started Pepper Labs with a mandate to focus on futuristic, out-of-the-box products. "The idea is to solve the common man's problems," says Kumar. It has launched high-end Advanced Driver Assistance Systems (ADAS), 'Digital Cockpit with Driver Assistance and Autonomous Driving', an innovative and first of its kind solution that offers native Android/Linux based IVI, fully integrated 3D supported Digital cluster and multi-camera support. Another unique feature is a robust Digital cluster fall back mechanism, in case of an Android/Linux system crash. This product can be a perfect fit for the Indian market where it can be a big value driver for insurance companies and car owners. It is also planning to launch a 360 degree AVM (around view monitoring) that fits across vehicles of all segments.
Black Pepper has global aspirations and, like the eponymous spice, wants to be the incentive for international companies to work with India. "We have the right mix of engineering capabilities, tools, infrastructure, and project management programmes to develop products in the least turnaround time, right cost, and with the highest predictability. We want to be the gold standard in design globally," says Narayanan. It has started operations in Singapore and is the first Indian company to be awarded arm Design Partner, and was awarded one of the top 20 Emerging Indian companies in 2018 by the Mayor of London. We are sure the company will meet its desired goal of being valued at USD 1Bn by 2021 when it would be listed on the bourses.