Design Interactive CEO, Dr Kay Stanney observed how multiple industries are being impacted by the significant number of baby boomer retirements, termed the "grey tsunami" by some. The retirements of this large generation represent a massive loss of expertise in the workforce. When mass numbers of highly experienced employees leave an industry, a knowledge and skill gap is left in its wake. No industry has been spared this phenomenon and many are also experience significant recruitment challenges. There are simply not enough qualified candidates to fill the positions left by the retiring workforce.


In response to the widening knowledge and skill gap Dr Stanney observed in the trucking, aviation, manufacturing and even defense industry, she led her team to create AUGMENTOR™ an augmented reality application that empowers experts to transfer their knowledge to the next generation and share that knowledge across the enterprise at the click of a button.
AUGMENTOR™ benefits from Design Interactive's decades of human performance, training, virtual and augmented reality research with the Department of Defense, NASA, the Department of Homeland Security and other agencies.
Dr Stanney's vision was to empower the expert workforce to share what they do best. Namely, solve complex problems. Using AUGMENTOR™, they now have a tool that lets them share how they troubleshoot. Imagine a master technician in the trucking industry, in an attempt to return a truck to service, creating first-person video instruction, snapping pictures and creating virtual sticky notes that describe the problem, the symptoms they observed and what they meant right in the maintenance facility. And when they are done, the expert publishes their solution so if any new hire or less experienced personnel encounters the same problem, they can reach back into this digital archive, a replica of that expert's knowledge.


Today, this function of sharing knowledge is centralized. The responsibility to accelerate the competency of new hires and rapidly disseminate new procedures is often held by those remote from where the problems occur. The process is often slow and it is difficult to ensure compliance to a desired standard. By comparison, AUGMENTOR™ is a force multiplier. AUGMENTOR™ empowers those in the field to contribute what they know, right where and when problems occur. Its digitized form is made available to the entire enterprise rapidly and ensures standard execution.
AUGMENTOR™ replicates the knowledge of experts and empowers sharing among trucking industry technicians, aviation mechanics, and production line operators. As the expert workforce retires, Dr. Stanney's vision leaves behind a legacy of knowledge for the next generation of employees.
Design Interactive Inc. Optimizing the Human Dimension.
About Design Interactive: DI, is a woman-owned, family-operated, small business, founded in 1998 by Dr Kay Stanney, a human factors expert. DI specializes in creating innovative software and adaptive training solutions that optimize human performance, specializing in augmented and virtual reality. DI is always asking what's next as they strive to help enterprises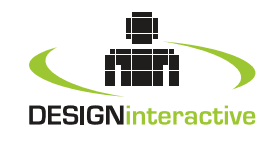 3504 Lake Lynda Dr. Suite 400 Orlando, Fl. 32817
Phone: 407-706-0977
facebook |twitter: @dinteract | linkedin | youtube
www.designinteractive.net